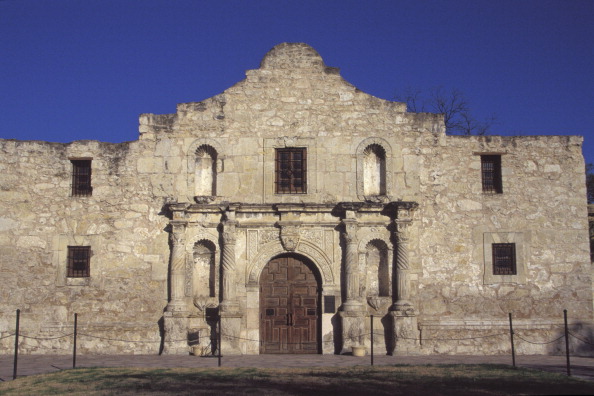 Over the holiday weekend, UNESCO added 23 new world heritage sites to its list, as well as an extension to existing sites on Spain's pilgrimage routes.
The United States was given an important new designated site with the addition of Texas' San Antonio Missions, including the iconic Alamo building. The area includes five frontier mission complexes built by Franciscan missionaries during the 18th century, and remain symbols of Spain's colonization of the region, and the site of the historic 1836 Battle of the Alamo between settlers and the Mexican army.
The San Antonio Missions are the 23rd World Heritage Site in the United States, joining other cultural landmarks such as the Monumental Earthworks of Poverty Point in the Lower Mississippi Valley, the Taos Pueblo adobe settlements of along the Rio Grande, and Independence Hall in Philadelphia.
The addition of new inscriptions to UNESCO's list puts the roster of important cultural and natural locations—many are under threat from social or environmental factors—at 1031 properties.
Notable new inclusions are the Blue and John Crow Mountains in Jamaica, which served as refuge for indigenous Tainos escaping slavery during colonial occupation, and are home to a large number of native plants. The mountains are the first World Heritage sites for Jamaica.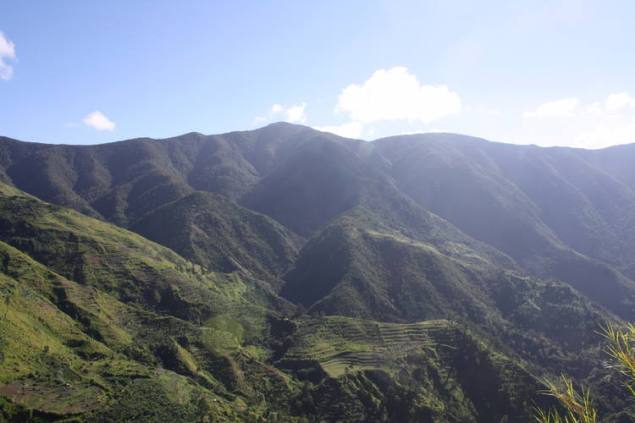 Cultural heritage sites in other regions of the world include an archaeological site near the River Jordan where it is believed Jesus was baptized by Saint John the Baptist. Turkey's ancient port city of Ephesus, which includes the Library of Celsus, the Great Theatre, and the ruins of the Temple of Artemis, one of the "Seven Wonders of the World."
UNESCO's committee also approved some of the earliest pilgrimage trails on El Camino de Santiago de Compostela (The Way of Saint James). The roads are part of an ancient Christian pilgrimage that extends through parts of France and Northern Spain to the shrine of Saint James and the Cathedral of Santiago de Compostela in Galicia. The extension designates nearly 1,000 miles a cultural heritage site.
Below, the complete list of new inscriptions. More information about specific sites can be found on UNESCO's website.
Aqueduct of Padre Tembleque Hydraulic System, (Mexico)
Arab-Norman Palermo and the Cathedral Churches of Cefalú and Monreale, (Italy)
Baekje Historic Areas, (Republic of Korea)
Baptism Site "Bethany Beyond the Jordan," (Al-Maghtas/Jordan)
Champagne Hillsides, Houses and Cellars, (France)
Christiansfeld, a Moravian Church Settlement, (Denmark)
Climats, terroirs of Burgundy, (France)
Cultural Landscape of Maymand, (Iran)
Diyarbakir Fortress and Hevsel Gardens Cultural Landscape, (Turkey)
Fray Bentos Cultural-Industrial Landscape, (Uruguay)
Great Burkhan Khaldun Mountain and its surrounding sacred landscape, (Mongolia)
Necropolis of Beth She'arim—a Landmark of Jewish Revival, (Israel)
Rjukan-Notodden Industrial Heritage Site, (Norway)
Rock Art in the Hail Region of Saudi Arabia, (Saudi Arabia)
San Antonio Missions, (United States of America)
Singapore Botanic Gardens, (Singapore)
Sites of Japan's Meiji Industrial Revolution: Iron and Steel, Shipbuilding and Coal Mining, (Japan)
Speicherstadt and Kontorhaus District with Chilehaus, (Germany)
The Forth Bridge, (United Kingdom)
The Par Force Hunting Landscape in North Zealand, (Denmark)
Blue and John Crow Mountains, (Jamaica)
Routes of Santiago de Compostela: Camino Francés and Routes of Northern Spain, (Spain)