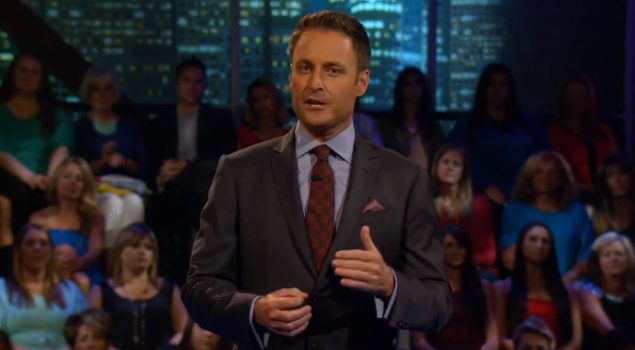 The Bachelorette is so good, it's frustrating that we have to cap it off at a measly two hours per week. That's why each Tuesday, we'll be having a Bachelorette Morning-After Rose Ceremony to celebrate the people, places and moments that really made the previous night's episode shine.
A rose to the massive lie on which this entire Men Tell All special is built: that half of these dudes didn't just spend a month shooting Bachelor in Paradise in Tulum, potentially doing sex things with the group of perfectly-coiffed ladies sitting over there in the audience, and are definitely still super sad about all that stuff that happened on that Bachelorette show they were on that one time.
For real, though—now that Bachelor in Paradise exists, this whole dang show is a giant performance. Scary Jared and Virgin Ashley could be, like, engaged at this point, and yet Scary Jared is still contractually obligated to appear on Men Tell All and mope about how sad he is that Kailtyn sent him home. IT'S ALL A LIE, PEOPLE.
A rose to the upcoming season of Bachelor in Paradise, which shall heretofore be known as Virgin Ashley Weeping Uncontrollably With Occasional Appearances By Other Hot People. How many is it physically possible for one woman to cry in the span of a single Bachelor in Paradise season? Let us count some of the ways: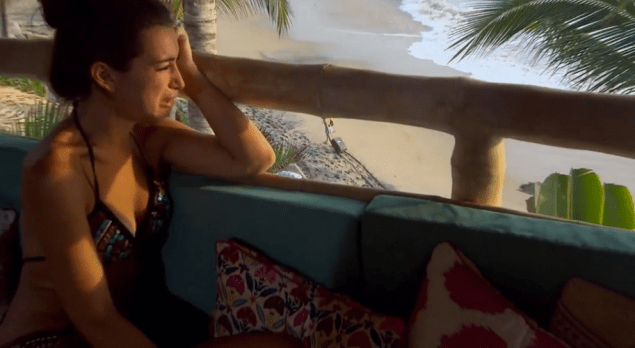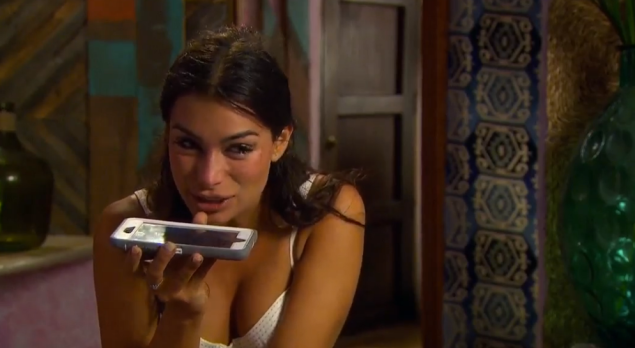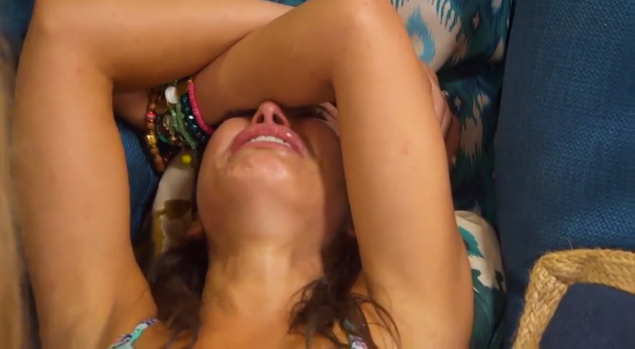 A rose to Kentucky Joe's spiky 'do, which appears to be a very welcome 17 inches less vertical than it was on the show: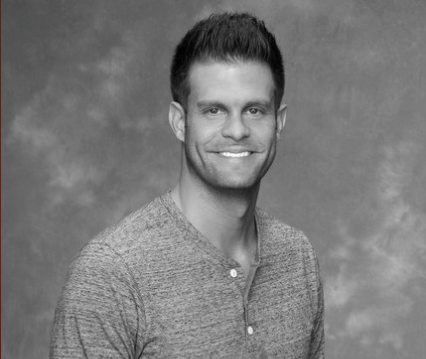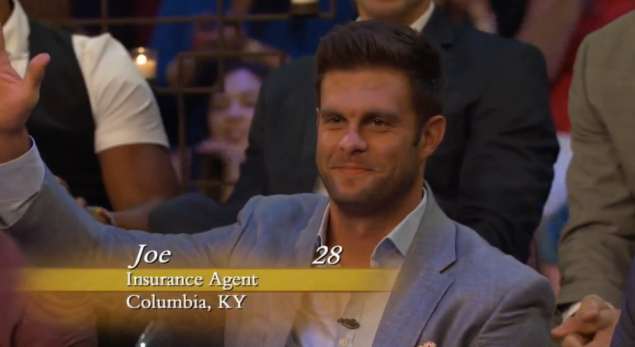 Speaking of the guys' locks, no roses to all of the people who I'm sure deeply love Ryan M., and yet who let him believe it was okay to appear on national TV with this hair:
A rose to noted Princeton grad Ian (did u hear he went to Princeton btw?!?!), who evidently still believes he has a shot at becoming the next Bachelor.
Instead of what could have been a standard Men Tell All apology, Ian inexplicably removes his jacket, kneels before the men, and recites an apology worthy of a politician confessing to horrific war crimes. "I'm sorry to America," he proclaims. "This is who I am. I hope that people can accept that apology as an example of my humility."
Here's to hoping Ian will accept ABC's apology when they inform him that no, he will not show on any future Bachelor seasons—not even those in paradise.
No roses to Corey, who would have peacefully faded into reality TV oblivion, had he not opened his mouth and offered a mostly idiotic, totally un-solicited opinion on LITERALLY EVERYTHING—from agreeing with all the mean things Princeton Grad said about Kaitlyn, to yelling at Clint and J.J. for "alienating" the rest of the dudes with their friendship, to smugly asking Kailtyn, "How would YOU feel if we brought one of OUR other girlfriends onto the show, like you did with Nick?"
There's one of these on every Men Tell All: a guy who literally said nothing all season—a guy who probably had a cumulative 0.6 seconds of screen time—and yet suddenly makes it his mission to rival Chris Harrison for the title of belle of the ball. Why, Corey, why? Your words accomplish nothing but to drive pointy rose thorns into my heart.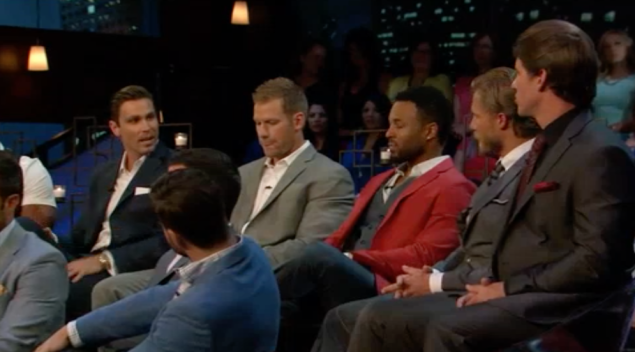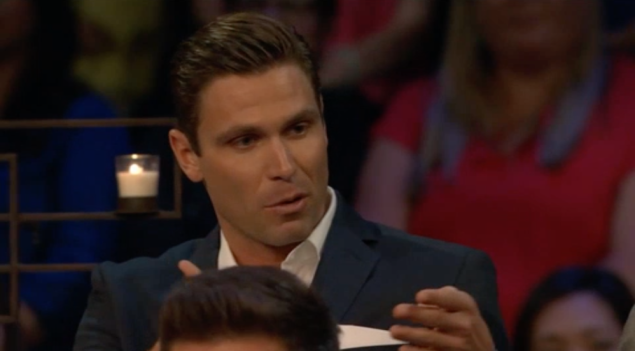 A rose to the controversial opinion I think I might have: that Ben Z. would be just as strong a choice for Bachelor as Ben H. JUST PUTTING IT OUT THERE, YOU GUYS. If you focus really hard, I bet you can already hear the women viciously fighting over whose ~deep conversation~ made Ben Z. shed his first-ever tear.
A zillion roses to Chris Harrison, who indisputably became the voice of our generation in the span of one swift statement: commending Scary Jared on the removal of his yucky, spotty, is-this-the-Bachelorette-or-is-this-a-Sum-41-music-video beard.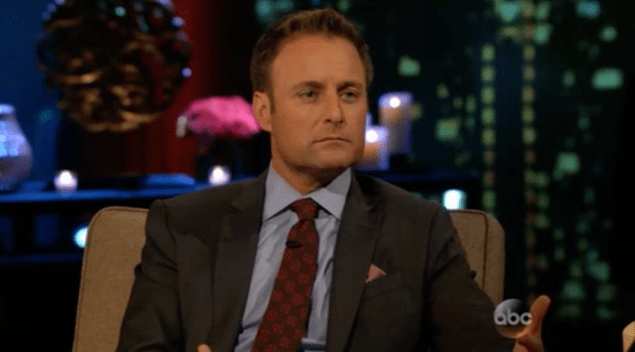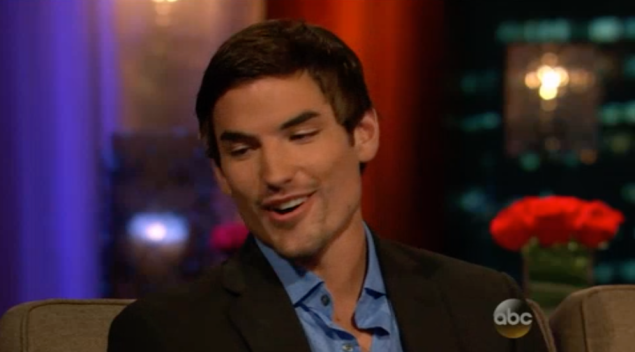 No roses to that time The Bachelorette took a break from completely destroying America's neural functioning and instead got RULL SERIOUS and decided to tackle the Issue of Cyber-bullying. Don't they know I'm trying to drink wine and giggle at girlishly-high pitches with my BFFs?
In all seriousness, though, it was cool how Chris Harrison dragged all the h8ers out of anonymity and read their death threats aloud, vulgar hashtags and all. And when he declared, "I would take you as a role model for my kids over anyone who would be a cyberbully."
And hey, now that we're on the topic of progressiveness……………….Is it time yet for Gay Bachelor? WHEN IS IT TIME FOR GAY BACHELOR?
A rose to poor Jonathan, who made one valiant attempt this episode at being relevant, but failed miserably.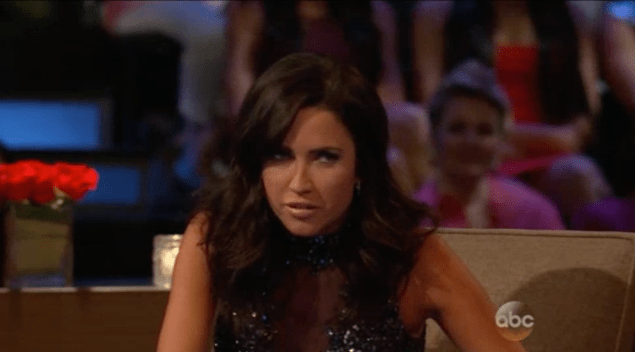 A rose to the most important question not asked by Chris Harrison this episode: whether Kaitlyn is in love. It's a question he typically asks the Bachelor or Bachelorette, meant to assure us this show actually sort of works, and isn't just a super mega break-up machine.
Does this mean Kaitlyn hasn't found love? Does it mean she's found love with Nick and Shawn, and has somehow convinced them to live with her as brother husbands (the dude equivalent of sister wives, in my mind)? Only the much-anticipating finale will tell!