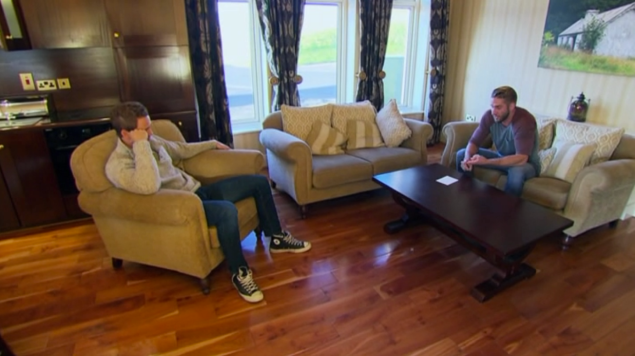 The Bachelorette is so good, it's frustrating that we have to cap it off at a measly two hours per week. That's why each Tuesday, we'll be having a Bachelorette Morning-After Rose Ceremony to celebrate the people, places and moments that really made the previous night's episode shine.
A rose to my new favorite way to make people be really, really nice to me: put on a cute-but-dorky sweater, pout, and confess that I fear I'm unloveable. Don't believe it works? Just ask Ben H., who's somehow now a frontrunner, despite my predictions he'd be heading home this episode.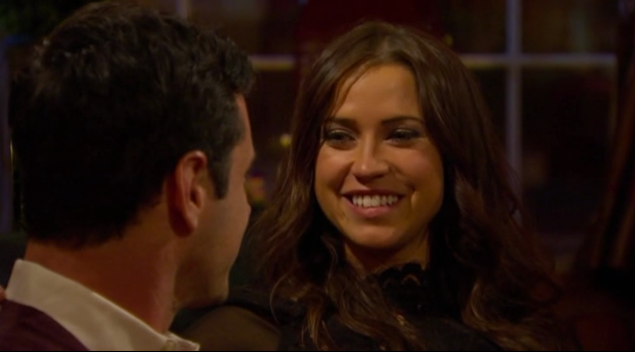 A rose to one of this season's greatest mysteries: how Shawn can go from looking so good to so very, very not good in the span of a single episode—nay, a single scene: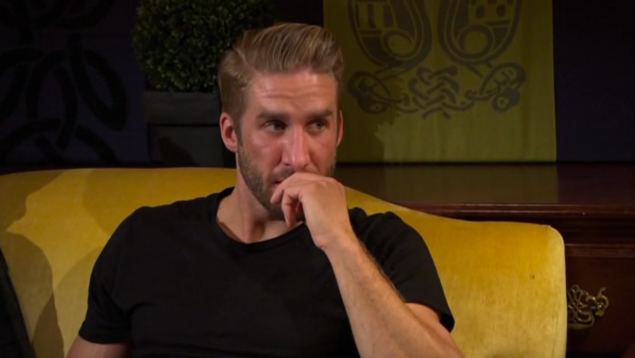 And then, literally 2 milliseconds later: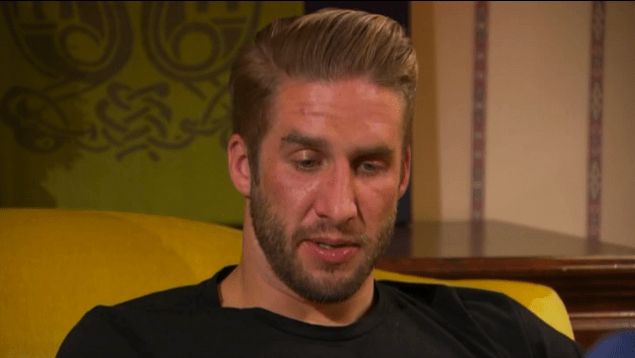 A rose to the kindly old Irish man whose family farm was supposed to be the centerpiece of today's fun "muck"-themed group date, but whose long-held dreams of reality TV stardom were squashed when everyone decided to spend the afternoon having ~serious conversations~ instead.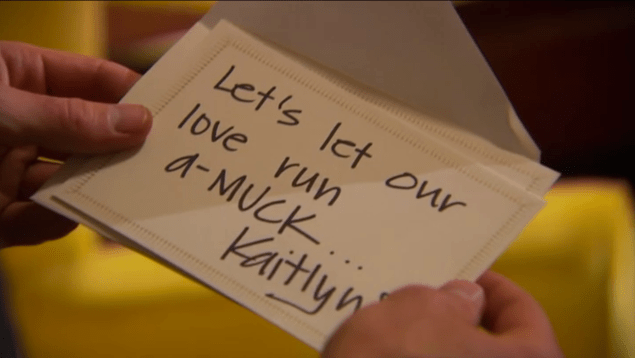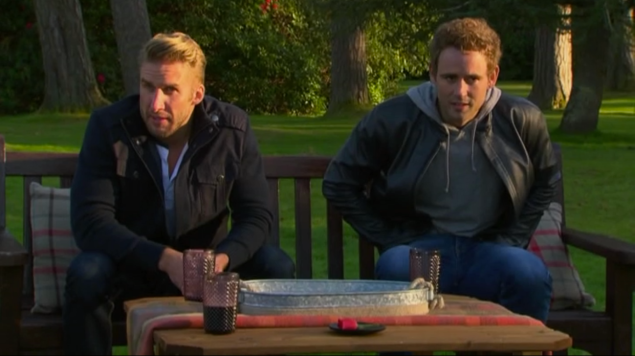 A thousand roses to the love of my life, Kentucky Joe, for whom there was literally no possibility of avoiding elimination—no, not even if he dunked his head in the nearest lake and vowed never to step within 50 feet of a Dippity-Do bottle ever again.
In his private conversation with Kaitlyn, Kentucky Joe is faced with a lose-lose situation: don't be open with your feelings and get sent home, or do be open with your feelings and still get sent home, because SWEET BABY JESUS, that "I could kiss you for the next 60 years" line was easily the most awkward incident this season since the guys had to sexily explain how uteruses work to a room full of six-year-olds.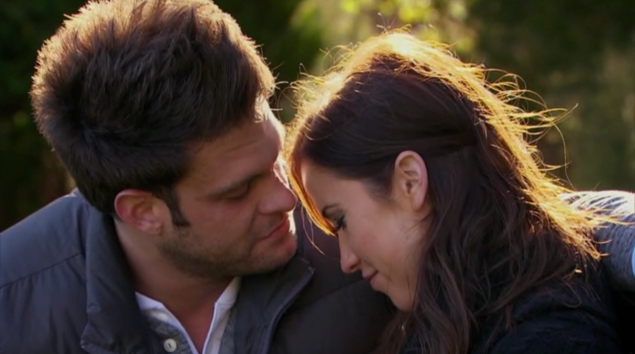 A rose to my Grade 9 English teacher for making me learn what "dramatic irony" is. Now, I have the proper terminology to articulate how EYEBALL-GAUGINGLY PAINFUL IT IS to watch Shawn—who still doesn't know about Kaitlyn's rendez-vous in Nicktown—gleefully announce "we're back to being Kaitlyn and Shawn. It's just a great feeling."
But seriously, though, a horrifically tragic rose to every time Shawn said he was excited to spend extra time with Kaitlyn, completely unaware that a bomb the size of his own nose was about to be dropped on his face.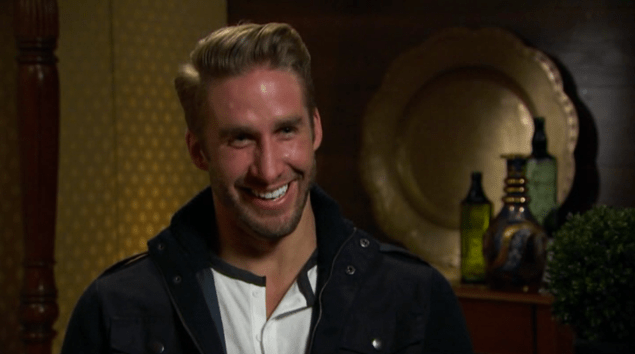 A rose to the most surefire sign of a complete and utter mental breakdown on the part of a reality TV contestant: breaking the fourth wall and looking directly into the camera. Ladies and gentlemen, I present to you a madman: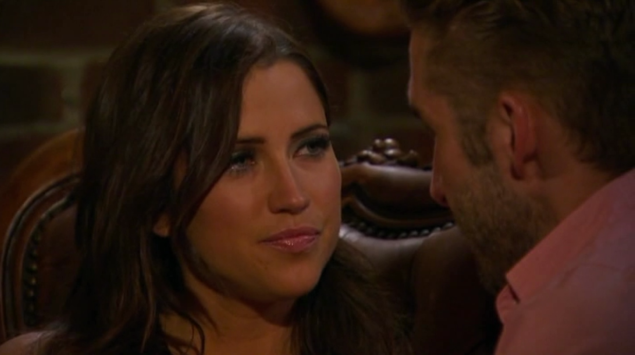 A rose to Shawn for playing it cool when he returns from the bathroom, and for deciding not to leave the show mid-Rose Ceremony, but we all know what's really going to become of Shawn over the course of the rest of the season:
A rose to the Blarney Stone's PR team, who are presumably fighting their way through full-on crisis mode as we speak. That stone must not be magic, you guys, because LOOK WHO GOT SENT HOME, despite rubbing his patchy-bearded lips all over the Blarney Stone just last week:
Seriously, though, I'm surprised—just like when Ben Z. got sent home. Scary Jared was totes scary, and I was seriously concerned about his ability to groom his own face, but I thought he and Kaitlyn had a good thing going.
A rose to the unknown ABC employee responsible for editing the footage of Kaitlyn and Nick's one-on-one date, who cemented Nick's identity as Creepiest Dude To Ever Set Foot On This Show. If you listen closely, you see, you will discover—no doubt to your horror—that the "bar" portion of the date opens with Nick announcing, and I quote, "The first time I touched her privates… it was in eighth grade."
Bravo, unknown ABC employee. Bravo.
I know I give Nick a hard time, but a rose to my creepy-eyed friend for enduring the least-sexy lead-up to a night in the Fantasy Suite in the history of The Bachelorette. Nothing says "let's bang" like visiting a solemn church, chatting with three random drunk dudes in a bar, and whatever the heck this is: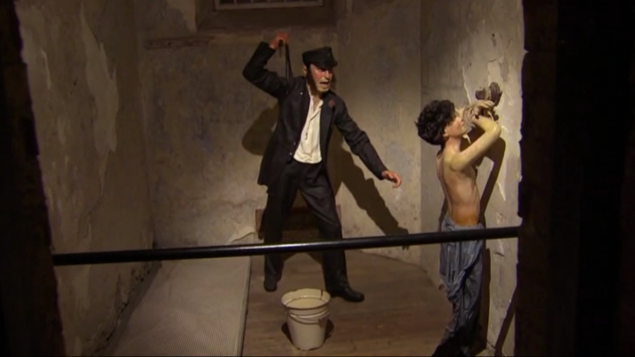 A rose to whatever kinky Medieval-themed sex stuff went down in Nick and Kaitlyn's Fantasy Suite ("I want to know every part of you—again!"), because Kaitlyn is looking RULL relaxed come the following morning.
Uh, no roses to Shawn for initiating Taxi Driver: Phase One—i.e., creepily tracking down Nick's hotel room, barging in, and aggressively yelling words into Nick's face. Shawn's screaming doesn't even make sense. Shawn can't bear to see Kaitlyn end up with someone as fake as Nick. But if Kaitlyn chooses Nick over Shawn, it means Shawn and Kaitlyn weren't right for each other, and Shawn's…okay with that? What is even happening right now? What does Shawn think he can possibly gain from this psychotic performance? Does anyone actually know for sure if Nick Viall is alive, to this day?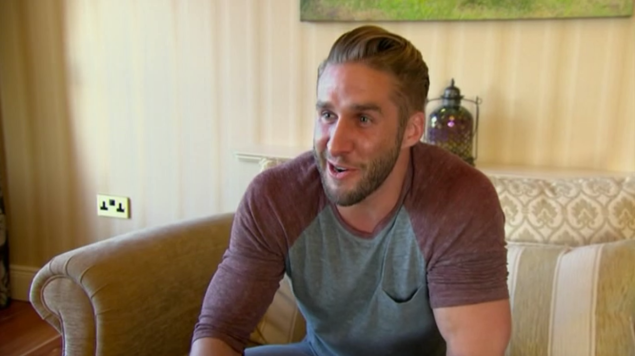 I'm honestly so tired of all the drama between Nick and Shawn, I'll give a thousand roses to Kaitlyn if she starts next week's episode by booting both guys off the show, and skipping off to Canada with Unloveable Ben.
A rose to what's definitely the last time Britt and Brady ever spoke to each other.