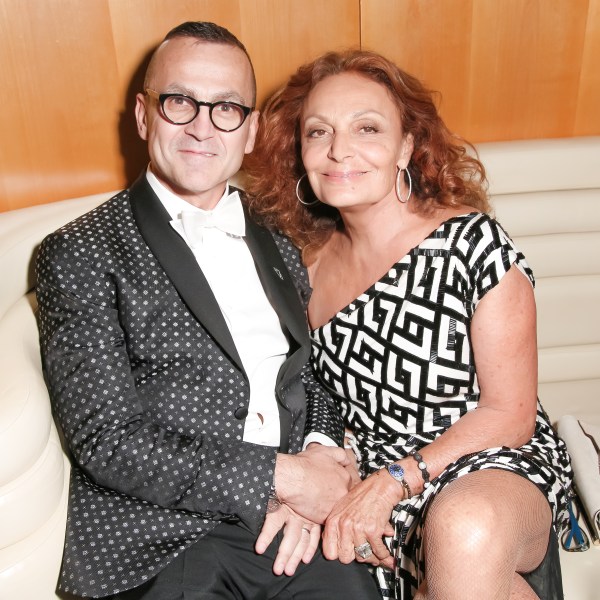 The Council of Fashion Designers of America (CFDA) has been rather busy. Today, they inducted an impressive 40 new members into the exclusive organization. This is the largest class of CFDA newcomers yet, bringing the total headcount to 508 members, each more noteworthy than the last. Included in the most recent cast of star-studded additions are Paul Andrew, Tanya Taylor, Shayne Oliver of Hood by Air, Rosie Assouline, Anna Khouri, Louise Camuto of the Camuto group, Siki Im, and Francesca Amfitheatrof of Tiffany & Co.
On top of swearing in a number of America's most valuable designers, the CFDA has voted unanimously, and chosen to name Diane Von Furstenburg chairman, elevating her from her previous position as President. Steven Kolb, another long-standing CFDA player, will now add president to his current CEO title, while Lisa Smilor will sit as executive vice president.
"The 40 new members – the highest number joining the organization in its history — add to the diversity of the CFDA community," Mr. Kolb said in a statement. The newest collection of artists is varied not only in geographic location, but also in terms of fashion-focus within the industry. "They include designers of jewelry, eyewear, swimwear, lingerie and millinery, as well as talent from Los Angeles, Kansas City, Miami and Austin," he further explained.
In order to toast the newest class of CFDA inductees, board member and Admissions Committee Chair, Reed Krakoff, will host the New Members Party at his home on October 27th. Hosting 40 of the most prominent young designers the U.S. has to offer, the event will certainly be one of the best-dressed of the season.