The Rolling Stones have announced plans for a 2016 tour, but rather than taking the stage they'll be taking galleries by storm. The group will be the subject of a large-scale retrospective exhibition, titled "Exhibitionism, " set to launch at London's Saatchi Gallery on April 5, 2016, according to The Independent.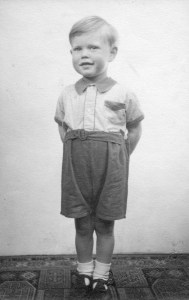 After three years of meticulous planning, the Saatchi Gallery's survey of the Stones' legendary 52-year career will feature over 500 artifacts, including band memorabilia, instruments, stage costumes, childhood photos, unseen footage, and more. The show will even feature the group's collaborative work with Andy Warhol, Alexander McQueen, Tom Stoppard, and Martin Scorsese.
A statement from Saatchi describes the show as the "most comprehensive and immersive insight into a group described by critics as 'The Greatest Rock 'n' Roll Band.'" "Exhibitionism" will consume nine themed rooms between the gallery's two floors.
In a statement, the Stones' Mick Jagger said, "We've been thinking about it for quite a long time but wanted it to be just right and on a large scale just like planning our touring concert productions. I think right now it's an interesting time to do it."
Bandmate Keith Richards added in his own remarks, "While this is about the Rolling Stones, it's not necessarily just about the members of the band. It's also about all the paraphernalia and technology associated with a band, like as well as the instruments that have passed through our hands over the years, that will make the exhibition really interesting."
"The scene was great down the King's Road in the 1960s. That was where you went to hang out and watch the fashions go by. So it is appropriate that our 'Exhibitionism' will be housed at the wonderful Saatchi Gallery," said Ronnie Wood.
This not the first time rockstars have taken on museums. In 2013, the Victoria and Albert Museum kicked off "David Bowie Is," an exhibition that traced the highlights of Mr. Bowie's 47-year career. After traveling to five international cities, the show has had over one million visitors, according to Mr. Bowie's official site. And in March, MoMA organized an exhibition of musician Björk's performances, music videos, and visual art, which drew an estimated 485,000 visitors, according to a MoMA official.
After three months in London, "Exhibitionism" will travel on a four year worldwide tour to 11 cities, including New York, Los Angeles, and Tokyo.