With their seemingly fast expansion from small wholesale business to internationally-recognized label, Rag & Bone is a name that most Americans—fashion and non-fashion folk alike—likely recognize. But perhaps not as readily recognizable is the person Rag & Bone just appointed as the face of its Fall/Winter 2015 campaign.
She is Gabriella Wilde, a 26-year-old model and actress from the U.K, who has appeared in campaigns for various well-known labels, as well as acted in a handful of Hollywood movies. But if Ms. Wilde's name does not ring a bell, it is because she is known for being intensely private, despite her aristocratic background; unlike contemporaries Kendall Jenner and Gigi Hadid, Ms. Wilde has typically shied away from the spotlight. Though she was discovered at age 14, and was named the second-most-eligible girl in Britain in 2007, she did not give a single interview until 2008.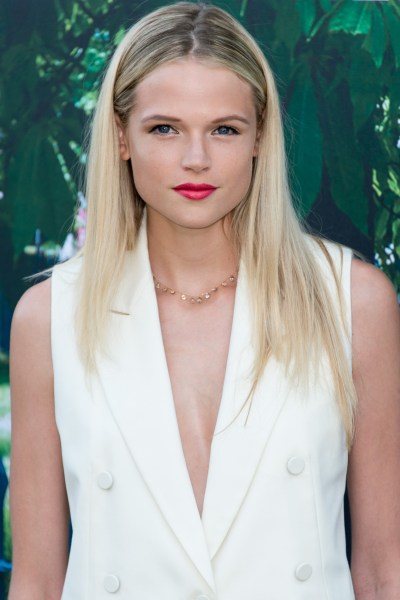 "I don't understand why I got anywhere near such a list because I have done nothing to help it," she told the Daily Mail of her second-most-eligible girl designation. "It's the same with my sister Isabella—we both avoid the society thing. We never go to parties, we never hang out in the clubs associated with all that—we are incredibly private."
So what do we know about Ms. Wilde, who could be fashion's next big name? Here are some key facts.
She Descends from Aristocracy
Ms. Wilde was born Gabriella Zanna Vanessa Anstruther-gough-Calthorpe, and descends from English aristocracy. She has eight siblings: one full sister, two half-sisters from her mother's first marriage, three half-siblings from her father's first marriage, as well as "two unofficial sisters" from her father's marriage to Lady Mary-Gaye Curzon, who already had two daughters.
One of those "unofficial sisters" is Cressida Bonas, former girlfriend of Prince Harry. "'There are just two months between Cressida and me," Ms. Wilde told the Daily Mail, "and although we're not officially stepsisters, she was my best friend when we were little and we grew up together, so she kind of is anyway."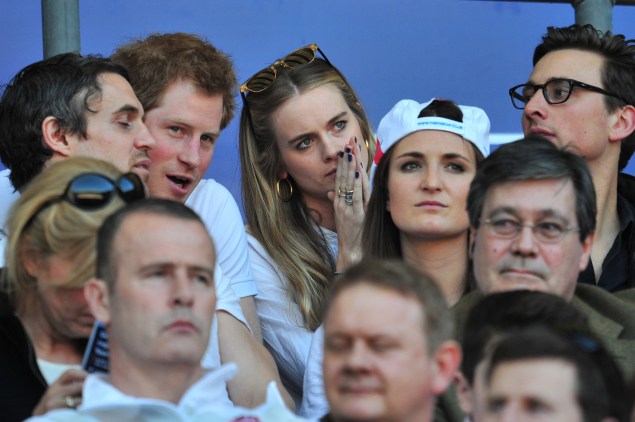 She Has Modeled For Big-Name Brands
Rag & Bone is hardly Ms. Wilde's first gig. Discovered at 14 by Naomi Campbell after the modeling icon spotted her at a dinner party, Ms. Wilde has modeled for labels like Abercrombie & Fitch, Topshop, Lacoste, Estée Lauder, and Burberry.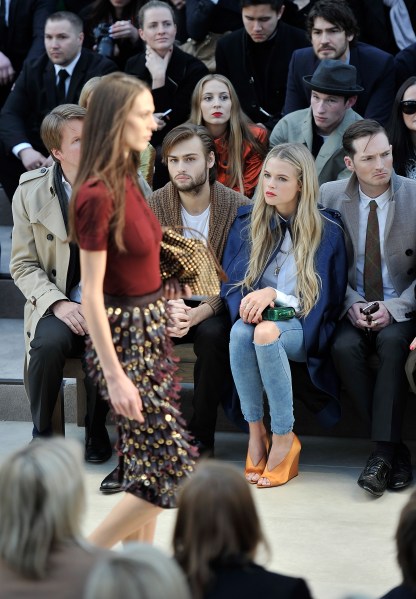 Here she is advertising an Estée Lauder skin-lightening product that seems to have been sold in Asia:
[youtube https://www.youtube.com/watch?v=mKJ7k_hKOas&w=560&h=315]
She Has Starred on the Big Screen
Okay, so the movies were not exactly Oscar-winners. But Ms. Wilde has appeared in a number of Hollywood movies, including the 2014 summer flick Endless Love, in which she starred alongside Alex Pettyfer.
Before Endless Love, Ms. Wilde appeared in the 2013 Carrie remake alongside Chloë Grace Moretz and Susan Sarandon.
Other film credits include The Three Musketeers and St. Trinian's 2: The Legend of Fritton's Gold.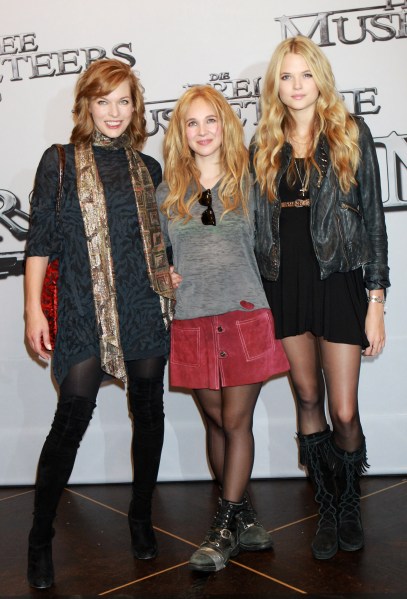 Lastly, She Is Basically in One Direction
Okay, just kidding. But she did chill with Harry Styles in the front row of a Burberry fashion show, which must count for something.