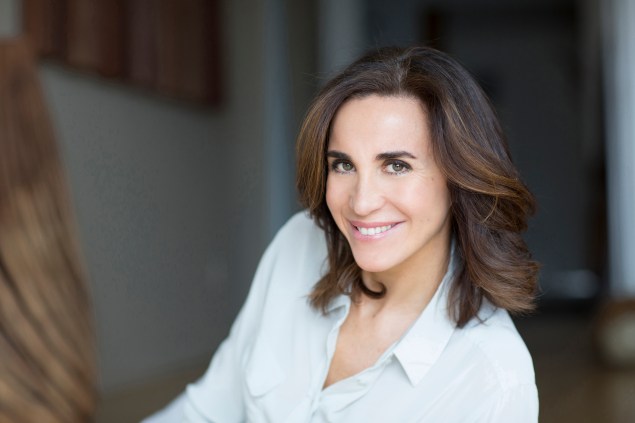 Ah, the French woman. Practically mythologized by her American counterparts, she can be identified by her chic outfit, effortlessly messy fringe and maddeningly inimitable, je ne sais quois.
Mathilde Thomas, French woman-turned-New-Yorker and co-founder of skincare company Caudalíe, embarks on a mission to bring her culture's long-held beauty secrets to American women in her new book, titled The French Beauty Solution. Full of advice on how to maintain a lifestyle that is très français, her ode to the French woman covers everything from how to drink red wine (with gusto) to how to carry oneself (with nonchalance) and how to maintain beautiful skin, among other tidbits of advice and anecdotes.
At the core of Mrs. Thomas' message is an honest tribute to a culture that views beauty as a lifestyle rather than an attribute. Many of her key points are reminders for American women who have adapted to a fast-paced way of life, like keeping mealtimes sacred, prioritizing self-care and indulging in pampering and relaxation.
"Beauty is an art de vivre for Frenchwomen" Mrs. Thomas writes.
A key premise of the book is what she calls the "pleasure principal," the idea that self-care should be savored rather than rushed. Women should take time out of their lives to prioritize their beauty regimens, and should chose treatments that make them feel refreshed, pampered and radiant over harsh products that may promise quick results, but leave the skin dry or irritated.
"Never look as if you're trying too hard," Mrs. Thomas writes.
Particularly salient is Mrs. Thomas' emphasis on the importance of caring for the skin. Though she admits that no French woman would leave the house without at least some makeup, she focuses instead on ways to enhance natural beauty, writing, "Good skincare is far better than hiding behind a mask of makeup."
According to her account, French beauty secrets are a passed down by mothers, who faithfully teach their daughters how to care for their skin when they are young. For those without a French maman, she offers up delightfully specific instructions on how to care for the skin.
Mrs. Thomas' regimen consists of cleansing and toning with alcohol-free products and natural oils that will balance the skin without drying it out (she has a list of ingredients that should not be used on the skin, like apricot pits and parabens). She also provides detailed instructions on making homemade serums to target various skin concerns: mix ninety-five percent natural oil, such as grape, jojoba and olive oils, with five percent essential oil, such as lavender for soothing, rosemary for purifying an carrot for cell-renewal. Finally, she recommends that women apply an antioxidant moisturizer and separate eye cream.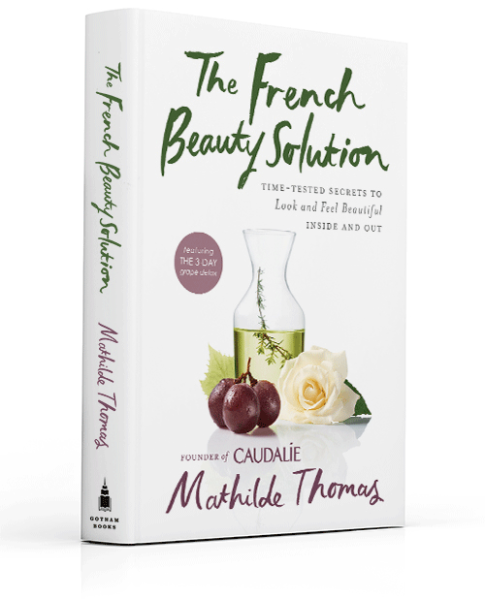 Also important to her regimen is regularly using homemade facial masks and scrubs to target skin concerns and maintain a glowing complexion. She provides a plethora of recipes for different skin types and purposes, including an exfoliating honey and lemon mask, a brightening strawberry and yogurt mask and a super hydrating avocado-honey-yogurt mask, as well as sugar scrubs for the body and hair masks for shine and moisture.
For all the specificity of her skincare regimen, much of Mrs. Thomas' lifestyle advice, bestowed in a characteristically French tone, comes off more like humble-brags: French women don't exercise but they're always slim, they don't wear much makeup but are naturally beautiful and the secret to their effortlessly chic hair is doing absolutely nothing to it.
Though her book is enlightening for an outsider to the French culture, much of the wisdom she imparts seems far easier said than done. "Never look as if you're trying too hard" she writes. Though she says French women are fabulous, she never said being one was easy. C'est la vie.