Simply said, you know a party is good when it gets shut down early. Last night, The Eighth ushered their new collection of undies into the menswear scene with a gritty late-night party at Church Street Boxing Gym in Tribeca.
The underground space, complete with full-size boxing ring, kicked off with a spar between two Lucha Libre wrestlers wearing traditional masks and, of course, underwear from The Eighth. On-lookers included MADE founders Jenné Lombardo and Mazdack Rassi, who called upon best buds Scout Willis, May Kwok, Gigi Burris and Public School's Maxwell Osborne.
The wrestlers later ceded the stage to rapper Travis Scott. "Boxers and boxing go together. We have cool people, and exciting people, running around in their skivvies," The Eighth's creative director, Jason Cauchi, said as Mr. Scott performed in the ring. "What's not to like?"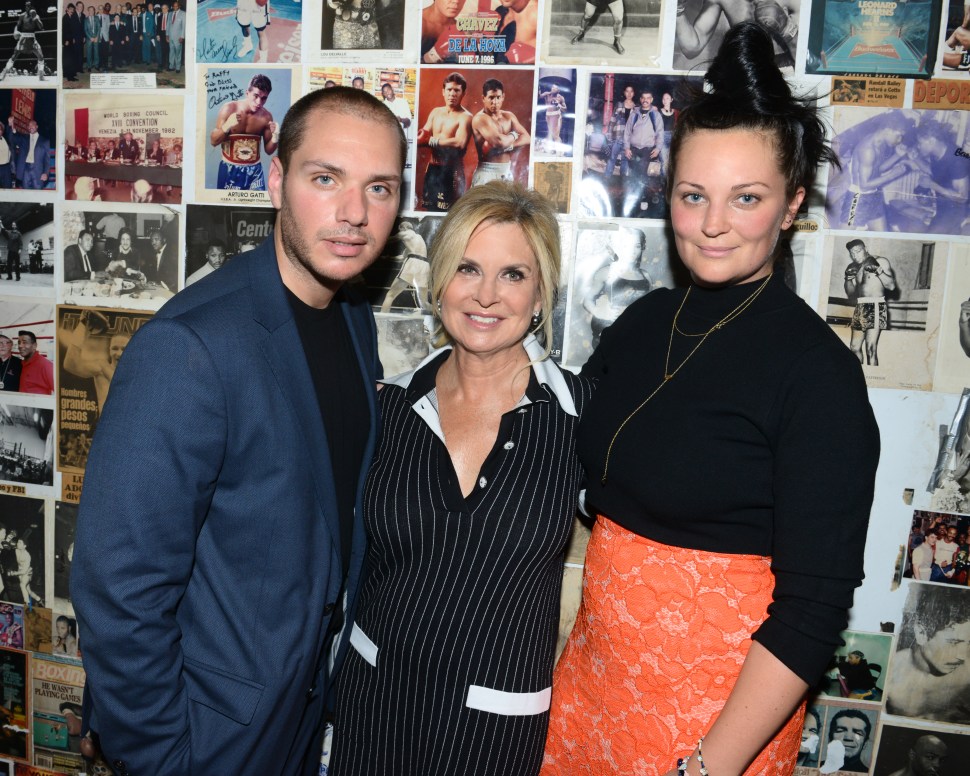 And then, as if the party gods would never allow too much fun, the lights came on. Mr. Scott's performance was cut short, and notables like Russell Simmons, Chelsea Leyland, Cory Kennedy, and Gabe Saporta were left standing outside on the sidewalk.