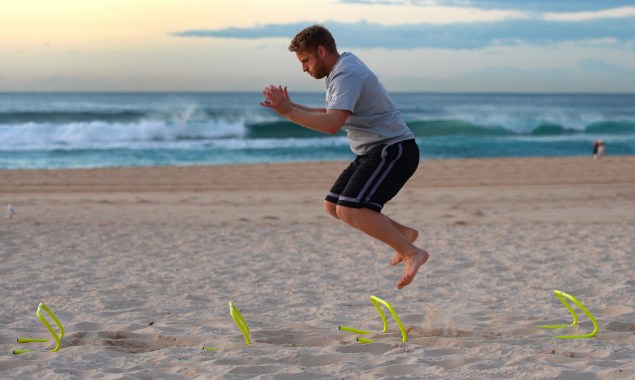 There's nothing quite like a warm summer breeze to get you outdoors and moving, and what better place than the beautiful Hamptons to find some fitness inspiration? Treat yourself to one of the hottest summer fitness pop-ups that will get you toned and beach-ready—bring on the bikini.
Elements Fitness Studio Barre: Want to spend extra time at your favorite Friday night happy hour spot? Free outdoor barre classes at the nightlife hotspot Surf Lodge combine cardio and lean muscle sculpting at a locale familiar to many Hampton-goers.
Go for: Test out a free barre class to see what all the hype is about, or do your usual workout outdoors at this Hamptons hangout.
Dates: July 5 at 10 AM
Location: The Surf Lodge: 183 Edgemere Street, Montauk
((305)) Fitness: Try this cardio-sculpting dance workout which is brought to you by the haute New York dance studio, ((305)) Fitness, for a burst of morning energy.
Go for: a Saturday morning workout that feels like Friday night clubbing.
Dates: Saturday, July 4th at 10am
Saturday, July 23rd at 10am
Sunday, August 9th at 10am
Saturday, September 5th at 10am
Location: The Surf Lodge: 183 Edgemere Street, Montauk
Physique 57 : A barre class that mixes in extra cardio and strength promises to get you a new-and-improved physique. The pop-up classes at this Hamptons hotel will complement the studio's existing location in Bridgehaven.
Go for: the chance to learn the trade secrets of getting a ballerina's enviable frame.
Dates: Saturdays throughout July at 9:30 AM and 10:45 AM
Location: The Montauk Beach House, 55 S Elmwood Ave., Montauk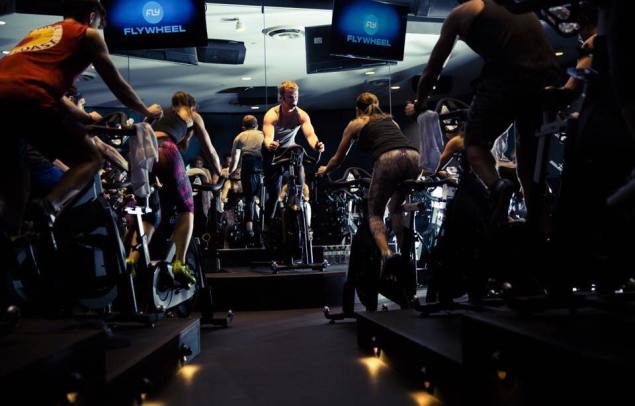 Flywheel: Flywheel fanatics—can't live without your workout of choice? You're in luck: Flywheel has added a Southampton pop-up to complement its East End and Sag Harbor locales. The smaller location will not have the usual Flywheel stadium seating, but will still feature the same complementary amenities.
Go for: burning up to 800 calories in a music-powered workout where you can let your competitive side shine by battling to top the class' leaderboards.
Dates: Classes will run throughout the summer.
Location: 65 Montauk Highway, East Hampton
East End Mermaid seaside yoga:  Get your daily practice in while enjoying the seaside at this yoga pop-up, or try some poses on a stand up paddle board for the ultimate test of your downward dog.
Go for: a relaxing morning workout accompanied by live ukulele music, the sound of the early morning surf and fresh juice made on-site.
Dates: Classes will take place on random dates throughout the summer. Times and locations will be posted on the East End Mermaid social media pages 24 hours in advance.
Location: Beaches throughout the Hamptons
Barry's Boot Camp: a boot camp with a cult following, this hour-long class promises to torch up to 1,000 calories by combining cardio and strength moves.
Go for: a killer workout that can get you as fit as celebrity devotees Kim Kardashian and Jessica Alba.
Dates: Classes will run throughout the summer.
Location: 352 Montauk Highway, Wainscott and 199 Main Street, Amagansett
Trampolean: Who said trampolines are just for kids? New York's favorite airborne workout is now available in the Hamptons.
Go for: channeling your younger days—and proving you can still land a front flip.
Dates: Classes will run throughout the summer.
Location: Neighborhood House, 92 Three Mile Harbor Road, East Hampton