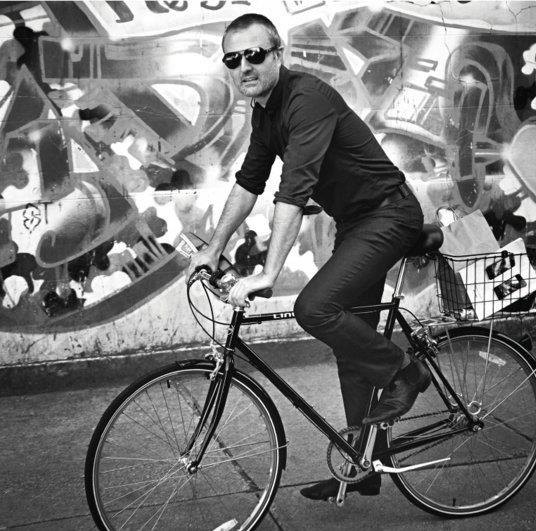 As the Summer of Gawker reached record temperatures last week, a history of the 13-year-old company joined the proliferation of profiles, stories and blog posts that have helped define Gawker since the beginning.
The Gawker Oral History by Brian Abrams, the editor in chief of the website Death and Taxes and the author of an oral history of David Letterman, is a recap of the many different iterations of a company that, for many people in media, is a reminder of what it was like to be young and new to New York.
Mr. Abrams interviewed 63 people who had worked for or been associated with Gawker at one point to string together a 37,000 word narrative of the well-documented company as it changed from scrappy, snarky blog to more mainstream media force in a more mainstream media climate.
"I hope the oral history gives a sense of more than just the ins and the outs of one company," Mr. Abrams told the Observer over a beer in midtown last Thursday. "I hope it gives a sense of the Internet and New York and blogging."
The publication of the Kindle Single was well-timed: it debuted in the aftermath of an ill-advised post that set off a fortnight of tumult. The initial fallout from publishing the post, which outed a married media executive for allegedly attempting to solicit the least discrete kind of escort, earned the site harsh condemnation. But the external frenzy quickly gave way to a maelstrom inside the newsroom after Gawker owner Nick Denton ordered the post removed less than 24 hours after it went up. Two top editors resigned to protest what they called a lack of editorial independence. Other staffers tweeted and blogged about it and virtually every publication wrote about the meltdown.
It was a striking change from the many stories about Gawker that had been written earlier in the summer.
To recap:
In May, Nick Denton's media company, known for being snarky and, once upon a time, the epitome of a certain type of new media New York blogger cool, started grabbing headlines for being the first digital-only company to unionize. It was progressive! Nick Denton was "intensely relaxed" about it, a stance which made him seem like a benevolent boss, amused by the pluck of the plucky writers he hired.
Of course, compared to the looming Hulk Hogan threat, a bunch of bloggers earnestly debating the merits of organizing wasn't really any reason for Mr. Denton to lose his cool. Especially because, the staff all agreed, things were really pretty great at Gawker; the union was just a way to ensure that they stayed that way.
Then came the lead up to the Hulk Hogan trial, which was scheduled to start in St. Petersburg, Florida on July 6 (it was postponed, at the last minute, until the fall). The wrestler was suing Gawker Media for $100 million for a 2012 post Gawker ran that showed an edited version of a sex tape of the Hulk and the former wife of a friend, radio shock jock Bubba the Love Sponge Clem. It was about as trashy as could be, but through a masterful publicity campaign and the natural sympathies of journalists, the tawdry case was transformed into a true test of the First Amendment. Editors around town had a newfound respect for Mr. Denton; the one-time king of the bloggy underworld had become a journalistic hero.
And then, almost two weeks ago, as Mr. Denton was hosting a party at in his Soho loft to acknowledge the writers and editors who had covered the lead-up to the trial, a Gawker writer posted the story about the media executive and the escort. The story was condemned by basically everyone and, by the next afternoon, Mr. Denton had it taken down.
The site's editors tried to pull a Denton and make the fallout from a sleazy story about a larger issue of journalistic integrity: editorial independence from the business side, church vs. state. Executive editor Tommy Craggs and Gawker.com editor in chief Max Read resigned in protest. Other staffers Kinja-ed and tweeted their disapproval. It wasn't looking good for Mr. Denton for a few minutes there.
"I like the confidence Denton builds up in his writers and the disconnect from reality that every other website deals with," Mr. Abrams said. "They are strangely heroic despite all the nasty shit that happens."
But the truth is, nobody, not even those who schooled by Nick Denton himself, can out-Denton Nick Denton.
He flipped the narrative. Yes, he was ashamed of the post, Mr. Denton said on this show and that blog. That isn't what Gawker is anymore. Gawker is going to be 20 percent nicer. Gawker is growing up. It wasn't anybody's fault. And if some of the snarky staffers didn't feel comfortable with that, he respected their principles. In fact, Gawker.com writers were free to leave and grab a couple of months of salary on their way out (so far, five have). Everyone wins, but, of course, as Jack Shafer wrote yesterday, it's really Nick Denton who won.
The story that has been put forth was that Gawker's direction change was unprecedented. It is the beginning of a new chapter for the site as Gawker shifts to reflect the changing Internet culture.
"There has been nothing short of a revolt at Gawker this week," CNN host Brian Stelter said on Reliable Sources this past weekend. "I've never seen anything like this before."
But while it may be a significant shift for the company, it isn't actually unprecedented.  Gawker has always been defined, in part, by reflecting the micro-eras of the rapidly changing Internet.
"There have been many attempts to try and drive it from the top. Periodically, whether it's Denton or various editors, they will try to shape it and push everybody in a certain direction," Gawker writer Hamilton Nolan told Mr. Abrams. "To me, what I've been seeing at Gawker for a long time is Gawker being mostly driven by the voice of the writers."
Similar quotes frequently crop up in the digital pages of Mr. Abrams' book.
Reading the oral history reminded me that the company has been in flux since the beginning and continues to evolve—we mean different things when we refer nostalgically to "old Gawker." Because what we're really nostalgic for is being young in New York, for the time when reading Gawker made us feel smugly superior instead of fresh-faced and insecure.
Or maybe we are all 20 percent nicer than we used to be.