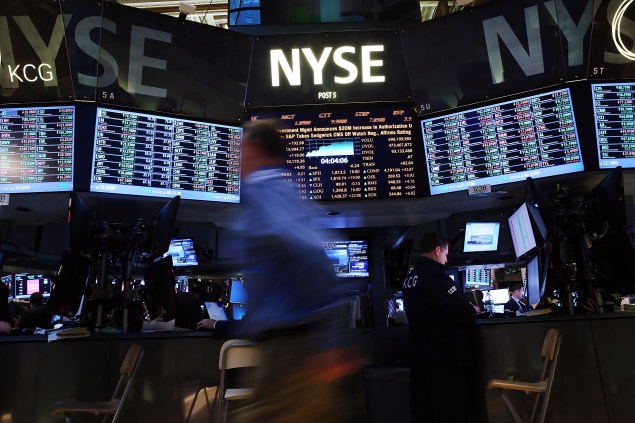 Trading at the New York Stock Exchange has stopped this morning, but the reason is still unknown.
According to the NYSE's website, the NYSE/NYSE MKT has "temporarily suspended trading in all symbols," but there is no additional information at this time. All open orders are now canceled. Updates will be posted once available.
The problem began at 11:32 ET, triggered by technical issues.
"We're currently experiencing a technical issue that we're working to resolve as quickly as possible. We will be providing further updates as soon as we can, and are doing our utmost to produce a swift resolution, communicate thoroughly and transparently, and ensure a timely and orderly market re-open," a statement that the NYSE issued said.
Earlier today, all United flights were suspended for more than an hour after suffering from "a network connectivity issue this morning," the airline said in a statement. Nearly 5,000 flights were impacted by this worldwide problem. The Wall Street Journal's homepage is also currently down due to technical issues.