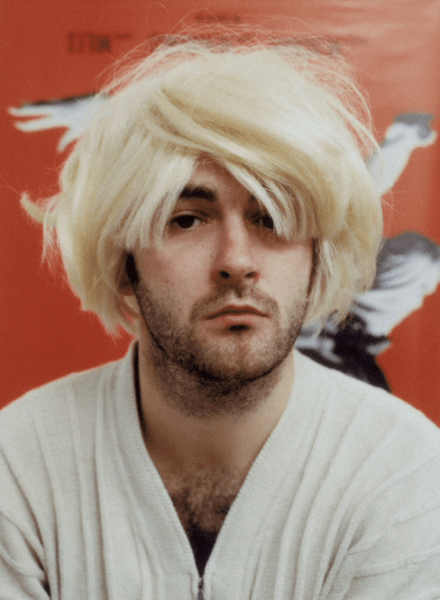 1996 Turner Prize winning artist Douglas Gordon wasn't pleased about the reception of his new play Neck of the Woods at the inaugural Manchester International Film Festival so he axed it.
The Scotsman went at the walls of the brand new $40 million HOME Theatre in Manchester, England with an ax that was a prop from the play, which is loosely based on the children's story Little Red Riding Hood. The theatre is showcasing Mr. Gordon's play as part of the inaugural Manchester International Film Festival.
The damage, which was hilariously signed and dated by Mr. Gordon, was inflicted after the third performance of the play on Saturday night. But not everyone thought his antics funny.
"This is totally unacceptable and the artist involved will be paying for repairs," said CEO and artistic director of the fair, Alex Poots, according to local news reports. "We do not support or condone reckless, inappropriate or intimidating behavior and will work with our co-commissioning partners and artistic and producing teams to ensure that this doesn't happen again."
Neck of the Woods, which stars English actress Charlotte Rampling, has received less than stellar reviews thus far, including a lukewarm one from The Manchester Evening News which claimed it was "a struggle to engage with."
The 48-year-old Gordon was the first video artist to ever be awarded the prestigious Turner Prize, and he went on to represent Britain at the Venice Biennale the following year. He is represented by Gagosian Gallery.