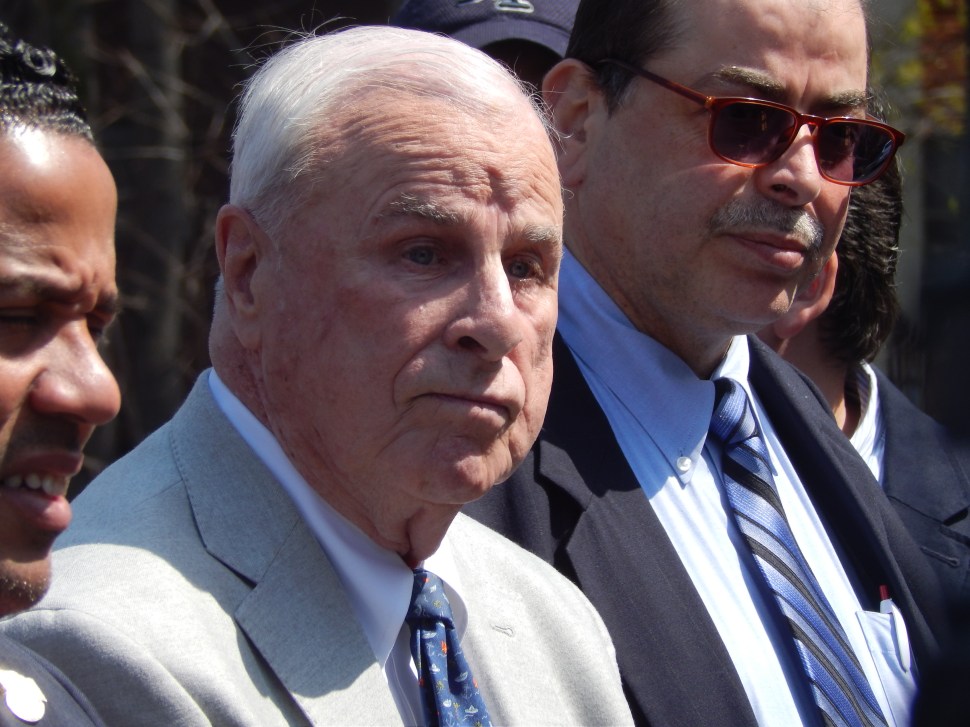 The year was 1991, and the biggest race of the general election wasn't in Districts 1, 2 or 38.
It was in District 35.
Legendary Paterson Mayor Frank Graves died, which moved then Assemblyman John Girgenti up to the Senate.
Future U.S. Rep. Bill Pascrell was an assemblyman (while simultaneously serving as mayor of Paterson at the time) and one Cy Yannarelli took Girgenti's spot in the Assembly.
According to a Passaic County political insider, the GOP, led by Passaic County Sheriff Ed Englehardt and Red Murphy, were forced to run, (likely by Trenton) former Paterson Mayor Pat Kramer against Girgenti for the Senate seat.
The Republican's assembly ticket was made up of Frank Catania and future Paterson Mayor Marty Barnes.
"People still talk about this race," the source said, "especially, the last weekend of the race when Englehardt showed up at a Girgenti fundraiser, [probably at the Brownstone] took the mic, endorsed Girgenti and called Kramer a lot of unprintable names."
Click here to subscribe to the Politicker NJ Wake Up Call
Englehardt's switch at the end (analogous somewhat to Republican Bergen Sheriff Mike Saudino's late support for Democrat Jim Tedesco in last year's Bergen County Executive Race?) propelled Girgenti past Kramer, in the minds of most insiders who look back today on that election.
Girgenti won by 1800 votes.
On the Assembly side, Yannarelli got in trouble and had to be replaced by Eli Burgos. Catania beat him by about 600 votes.
Pascrell, too, won.
"Growing up in Passaic County, I received the political education of a lifetime," the source told PolitickerNJ. "Every election was competitive. People cut deals like crazy. I learned early on that parties didn't matter as much as people."
Kramer, a close friend of state Senator Joe Kyrillos (R-13), showed up last night at that Monmouth County fundraiser for former Florida Governor Jeb Bush. He ran for governor twice and missed narrowly both times. Pascrell resigned as mayor in 1997 to become the 8th District Congressman. Barnes became mayor. Girgenti served in the state senate until 2012, when 2011 redistricting removed the senator's hometown of Hawthorne from the Paterson-centric 35th District and made him a man without a country.
"Girgenti is our lone casualty," a Democrat told PolitickerNJ at the Heldrich Hotel in 2011 as commissioners finalized the map. Girgenti briefly flirted with the possibility of moving back to his native Paterson, and then of running for sheriff (perhaps remembering Englehardt's power base on the job?), before bowing out of politics. His running mate, then-Assemblywoman Nellie Pou, succeeded him as senator.
Interestingly, Girgenti's old running mate, Pascrell, also got mangled on the 2011 redistricting map, which tiebreaking member John Farmer gave to the Republican team. The winning GOP map mushed U.S. Rep. Steve Rothman (D-9) and Pascrell into a Democratic Primary. The numbers on paper gave Rothman an edge and a lot of insiders thought Pascrell was doomed, but the congressman's hometown of Paterson vastly outperformed Rothman's suburban base and he comfortably won.
To this day, Democrats wonder what would have happened had Rothman taken on U.S. Rep. Scott Garrett (R-5) in a well-financed general election instead of engaging in a Democratic Primary.