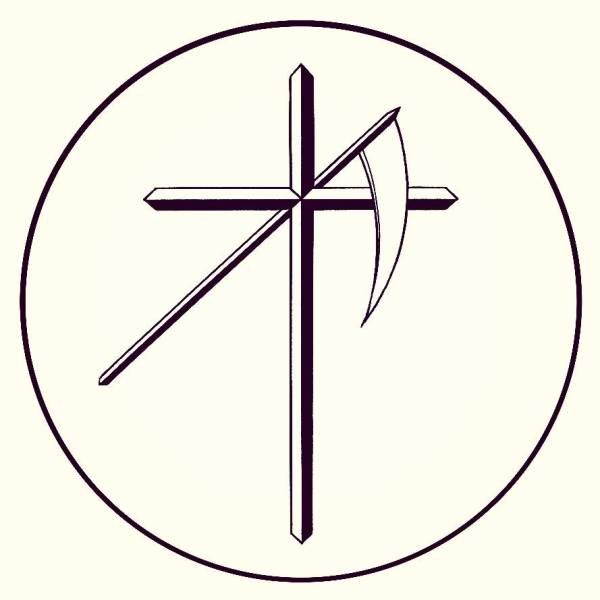 New York's Uniform named its new album Perfect World, but don't let the title fool you—the duo's debut sends depressive timbres to the max. Michael Berdan's fiendish shrill competes against Ben Greenberg's sludge-heavy guitars and grating factory of synths and drum machines. The accompanying track list conveys that a darkness takes hold.
A sort of "supergroup," Greenberg and Berdan are experienced, notorious musicians of the N.Y. underground. Greenberg gathered the most attention with melodic punk outfit The Men in the early 2010s; he also does solo work as Hubble and is also in the trio Pygmy Shrews. Berdan has become a typecast death growler, taking up vocals in bands like Drunkdriver and Believer/Law. Uniform meld Shrews' sardonic post-punk essence and Believer/Law's use of programmed devices, but their sound is much more minimal and unnerving.
Preceding Perfect World's release, Uniform had expounded their newly-found sound on the 2014 singles "Our Blood" and "Of Sound Mind And Body" (which the band tagged on Soundcloud with a simple "#fuck you"). Although they didn't appear on the full-length, the tracks were omens of the rupturing, tinny audio homicide that Uniform were to unveil this year.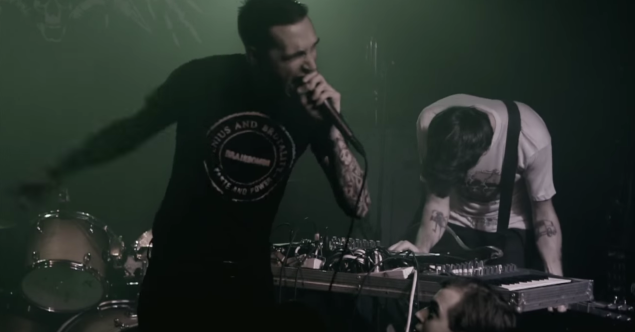 Throughout Perfect World, Berdan is pissed, dripping with animosity on the title-track ("I curse the ground you walk on") and tormented by his own delusion on "Buyer's Remorse" ("I keep on trying to turn your lies into the truth"). As Berdan lays down his abysmal spirit, Greenberg busily dictates his heap of instruments.
Uniform have made an album worth basking in, even if that involves getting a little dirty and pessimistic in the process.
On the title-track, he leads a maelstrom of clanky kickdrums and a regal, "21st Century Schizoid Man"-esque guitar part. He plays half-time on "Footnote" alongside a soulless snare beat, infusing tension into the track by periodically removing and re-adding sections.
With side B, Uniform subdue Perfect World's ferocity. Greenberg is first to tone the flow down by simplifying his instrumentations, specifically with a meek train of kickdrums and droning guitar on "Lost Causes." Spaciousness suits the track perfectly thanks to additional synths from ex-Coil member Drew McDowall. Berdan abandons his cackling delivery and takes up distorted spoken-word on the closer "Learning To Forget," while Greenberg's drones play on. Uniform are in a reductive state of vocals and guitar, and their mixture of dark industrial and sparseness is unnerving. Closing out the album with such a cliffhanger of a track is an excellent choice. As with all great cliffhangers, it seems appropriate to wonder about Uniform's next step.
Hopefully, they don't follow the route that many other N.Y. experimental projects take, which would be establishing Perfect World as their sole and final full-length. Whether they're a one-off or long-lasting, Uniform made an album worth basking in, even if that involves getting a little dirty and pessimistic in the process.
[soundcloud url="https://api.soundcloud.com/tracks/197510616″ params="color=ff5500&auto_play=false&hide_related=false&show_comments=true&show_user=true&show_reposts=false" width="100%" height="166″ iframe="true" /]