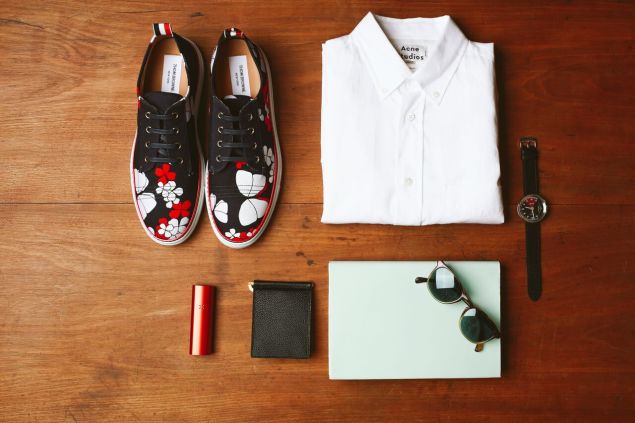 "I appreciate aesthetics and design, so when I was first approached by PAX to be involved with their brand, it made a lot of sense," designer Richard Chai noted in a statement, in which he could literally be describing anything. "The device is sleek, modern, cutting edge and cool. There are a lot of aspects of their brand philosophy that I can relate to with my own. I love the idea of working with a company that reaches a similar audience (music and the arts), but has yet to work in the fashion industry. I wanted to be the one to champion and pioneer them into the world of fashion."
Is he describing a new smart watch? Could it be a new cell phone? Or is it possibly a pair of headphones? No, it's a vape. Labeled as the word of the year by Oxford Dictionary in 2014, it's relatively shocking that this smoking device hasn't been a vehicle for a fashionable collaboration, until now.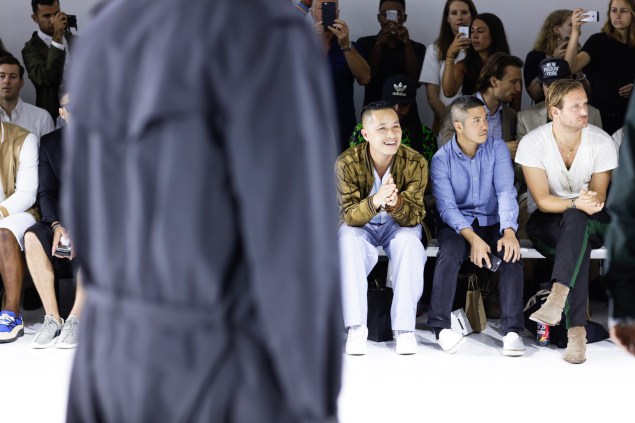 Pax is a high-end smoking apparatus, which prides itself on streamlined design and easy use, with the most recent version, called the Pax 2, ringing in at $279. This new version features "lip sensing technology," which aims to provide constant tobacco burning temperature and something called "party mode" which makes social smoking that much easier. This iteration is also smaller and lighter than its predecessor.
The Pax 2 better be top of the line, as Mr. Chai handed them out at an intimate dinner he hosted at Tijuana Picnic last week, where the smoking devices were personalized for the likes of Gigi Hadid, Joe Jonas, Darren Criss, Victor Cruz and Lewis Hamilton. A day later, front row VIPs like Phillip Lim, Thakoon Panichgul and Robert Geller were given their own vapes at the designer's runway show.
The smoking company isn't shy about actively seeking out the fashion realm; they first captured the Observer's attention through an introductory email from their CMO Richard Mumby, when he stated that they want "to make a strong connection within fashion and art, similar to what Beats by Dre has done." As Mr. Mumby further elaborated, via telephone from San Francisco, "People in fashion clearly care about products that are designed well, thoughtfully and beautifully. They're passionate about design and premium functionality." The brand first introduced their product to the stylish set through the exclusive launch of Pax 2 at Odin, a menswear shop with three locations across Manhattan.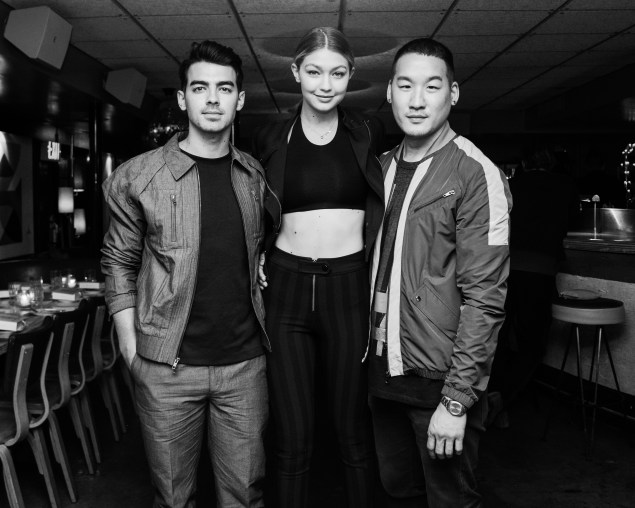 Through that partnership, Pax was able to link up with Richard Chai, whose brother Eddy Chai, is one half of the founding pair at Odin. Next up for Pax is an event at Notre on July 30, a contemporary men's shop in Chicago, followed by soirées at Gentry in Williamsburg and Tenet in Southampton before the summer ends. Their product will be sold in all three stores as well. Additionally, they have partnerships with musicians and artists in the works, although Mr. Mumby declined to share further details.
Often referring to Pax as a lifestyle brand, not a vape brand, the brand's CMO has a pretty solid background in fashion, having held roles in marketing at both Gilt Groupe and Bonobos. Which might explain why his Pax push is mostly focused on men at the moment. "A lot of men's stores have these lifestyle sections, which is just a good fit for our product," Mr. Mumby elaborated. He insists that their female customer is just as influential as a male one, while hinting at projects catered towards women rolling out in the future.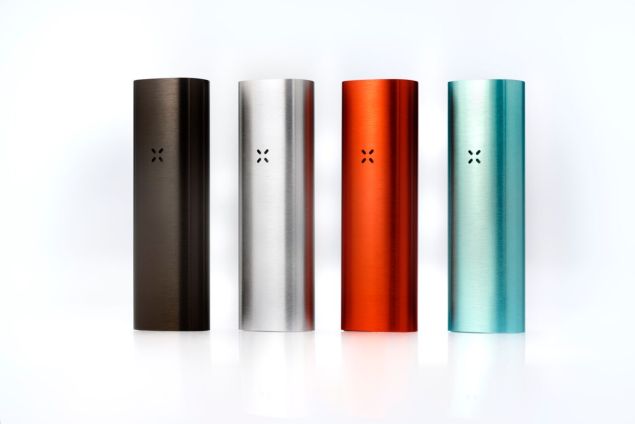 So now that the forefront of the fashion community has gotten their hands on this sleek new vape, only time (and probably Instagram) will tell: is this the hot new accessory for Fall 2015?