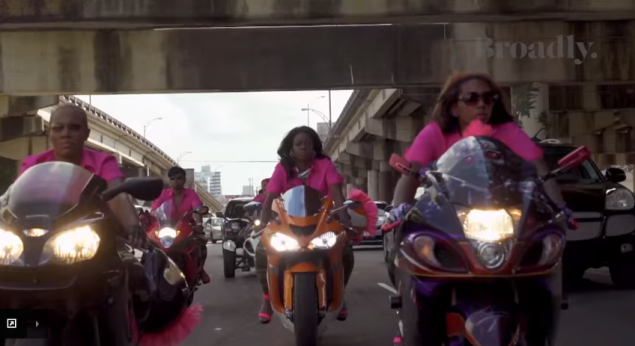 Three weeks ago, Vice soft-launched their much anticipated new channel Broadly. They created a Twitter handle for the channel, announced coverage will revolve around "sex, politics, culture, witchcraft. Women's news you thought would exist by now" and have slowly been teasing out content since.
Now, Vice just announced the women's interest channel will launch in full force on August 3. The announcement was accompanied by a nearly seven-minute promotional mashup video featuring clips from their interviews to come.
Shanon Kelley, who is spearheading the launch along with former Jezebel editor Tracie Egan Morrissey, told The Hollywood Reporter that Broadly will be video-driven.
"I just knew that no one else was really doing original video reporting for women," Ms. Morrissey, who left Jezebel to launch Broadly, said in an interview with Capital New York.  One show titled "How (Blank) Found Feminism" will tell the stories of what led public figures to declare themselves feminists. Another, "A Day in the Life," will examine women's careers and lifestyles, from a ballerina to a bullfighter.
The reactions to the video and upcoming content have been positive so far.
Even those who haven't been fans of Vice in the past are interested.