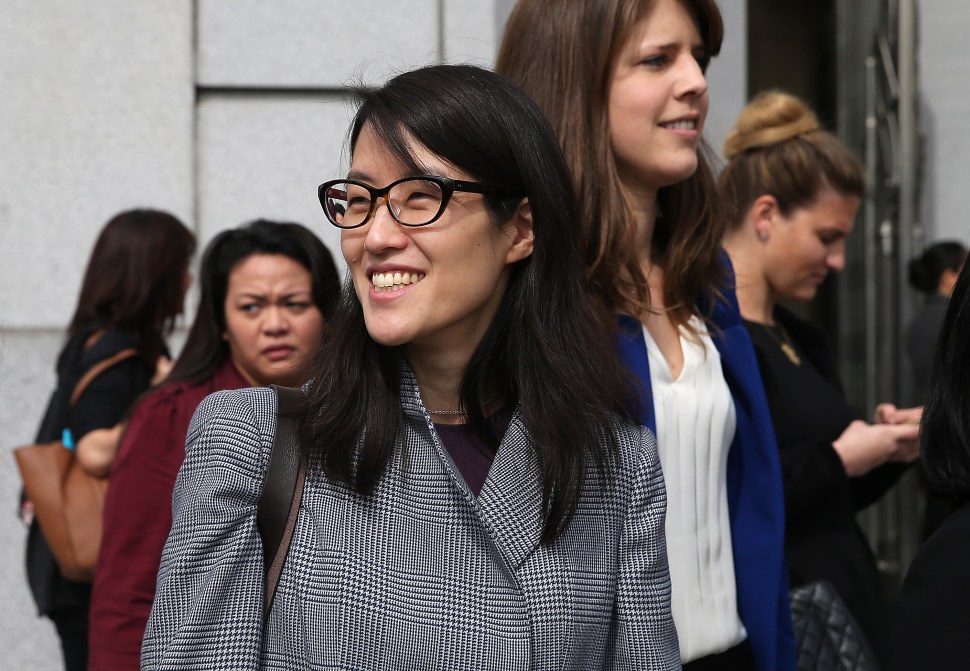 The so-called "front page of the Internet," reddit, went into a meltdown on Thursday of last week. Many of reddit's most popular subreddits went dark in protest, but they are all back up now. Still, the subreddits' volunteer moderators remain unhappy with the company.
The precipitating event was the firing of one of the company's employees, Victoria Taylor, (for reasons unknown), who joined the company in June 2013, according to her LinkedIn page. A part of her work was to administer the popular Ask Me Anything (AMA) feature of the site. The volunteer moderators who shut down their subreddits in response appear to have done so not strictly because they liked the help Ms. Taylor provided from within reddit, but more because those moderators were frustrated with the other members of the companies administrative staff.
Here's where it gets a little weird: redditor Korantano posted an AMA request for Ms. Taylor, post-firing, subsequently claiming that the number of upvotes that the post earned mysteriously dropped by something like 10,000 votes. Several different members of the AMA community say that they saw the vote count much higher, earlier.
Redditor milesdranderia wrote, "I've seen this post hit 10,000+ upvotes twice! What is going on?"
A_Decoy86 concurred that count, adding, "Now it has around 7k??"
Ionicfold cites even higher prior counts, saying, "This post was at 16,000 upvotes, now it's below half that."
The thread's initiator, Korantano, also verified the strange numbers, writing, "It had reached 17,000 at one point."
The Observer asked each of these redditors to verify that they actually saw those high counts, and each of those cited confirmed actually seeing them, not reacting to prior comments. According to reddit's FAQ, vote numbers on the site are "fuzzy."
Most of the big AMA's occur on the /r/IAmA subreddit (which has 8.5 million subscribers). Its moderator, Karmanaut, wrote a breakdown of why her dismissal was so important, concluding, "Tl;dr: for /r/IAMA to work the way it currently does, we need Victoria. Without her, we need to figure out a different way for it to work."
What's the big deal about Ms. Taylor's firing?
AMA's are harder than might seem immediately obvious. Scheduling and coordination with people, such as the President of the United States, can be tricky. The volunteer moderators need help sometimes. Ms. Taylor, by all accounts, is known for being an unusually responsive staff person.  During the Jesse Jackson AMA, she read questions allowed to Mr. Jackson and typed up his responses.
Here's the second less obvious reason: on the Internet, it's easy to lie about who you are. Since the /r/IAmA forum has a certain reputation to uphold, it's a big deal if someone comes on there and claims that they are, for example,  Morgan Freeman. Without actually being Morgan Freeman. She's reported to help with scheduling and verification for the biggest AMA's. Karmanaut described in the post linked above how she has prevented agents of some celebrities from impersonating their client. Here's the proof pic that Ms. Taylor posted for her own AMA, in happier times.
I'll Miss Working With reddit's Victoria Taylor
Alexis Ohanian (aka, "kn0thing"), the site's cofounder, refused to comment on why Ms. Taylor was removed. He writes that the company has a policy of not discussing specific staff members (though this screenshot of a comment from this thread appears that the company hasn't always had that policy).
Why did so many other subreddits go dark?
When 18 of the very largest subreddits went dark, with subscribers in the many millions combined. This had to have crushed traffic on the site.
The mods of other subreddits are vehement that this isn't just about Ms. Taylor. It's about a culture of reddit staff being unresponsive to volunteer moderators when they need them most. Reddit is a very popular site with not very many staff (VentureBeat reports 25-50 employees), though it did raise $50 million earlier this year, in round led by Y Combinator's Sam Altman.
One example of the above, redditor and super-mod Gilgamesh- wrote a wrap up of the controversy in a post on /r/OutOfTheLoop. Here's the critical point:
As much as Victoria is loved, this reaction is not all a result of her departure: there is a feeling among many of the moderators of reddit that the admins do not respect the work that is put in by the thousands of unpaid volunteers who maintain the communities of the 9,656 active subreddits, which they feel is expressed by, among other things, the lack of communication between them and the admins, and their disregard of the thousands of mods who keep reddit's communities going.
Mods are volunteers. Reddit would go to pieces without them. Mods fill a very similar role to editors on Wikipedia, the difference being that Wikipedia is a nonprofit with a mission simply to provide a free, rich source of information, while reddit is a private, for-profit company. People love being part of it, but it does put the staff in an awkward position when these sorts of frustrations arise.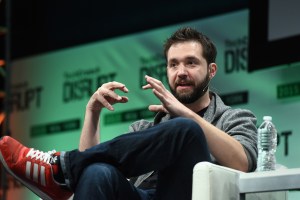 The conversation between Reddits admin staff and the moderators went down inside the private Mods subreddit. One telling exchange was screencapped, here, however. Reddit cofoudner Alexis Ohanian seems to be trying very hard to convince mods that the company is working on building more robust moderation tools. More screencaps from the conversation here (though it is very hard to follow this way).
Mr. Ohanian is quoted as acknowledging a communication problem on ThinkProgress. He is, apparently, handling the support of /r/IAmA personally for now.
Reddit CEO Ellen Pao wrote an apology post that goes into the issue of admin-mod dialogue, which includes the news that a moderator has been granted the position of "Moderator Advocate."
Communication: u/krispykrackers is trying out the new role of Moderator Advocate. She will be the contact for moderators with reddit. We need to figure out how to communicate better with them, and u/krispykrackers will work with you to figure out the best way to talk more often.
Meanwhile, rumors of weird behavior behind the scenes have been cropping up (most notably on /r/pics), but who knows what to believe on the Internet. The fact that votes are seemingly disappearing on a thread to give Ms. Taylor a chance to come and tell her side of the story on the site is very strange, particularly as several redditors have testified to seeing counts change.
Mr. Ohanian and the reddit staff did not respond to the Observer's request for explanations of why votes might disappear on the thread.
Just like Etsy, reddit recently turned 10 years old. Reaching this age and its millions of users in reach will naturally come with growing pains.
Update: At 5:15 PM, Reddit announced the resignation of its CEO, Ellen Pao. Presumably, this had something to do with the recent controversy. A Reddit board member and President of Y Combinator, Sam Altman, wrote a post on the transition included some additional language to mods and redditors about the need to improve communication and build a stronger collaboration between staff and redditors:
Mods, you are what makes reddit great. The reddit team, now with Steve, wants to do more for you. You deserve better moderation tools and better communication from the admins.
Second, redditors, you deserve clarity about what the content policy of reddit is going to be. The team will create guidelines to both preserve the integrity of reddit and to maintain reddit as the place where the most open and honest conversations with the entire world can happen.