FRIDAY, JULY 31
Opening: "Lola Montes: Akashic records" at Tripoli Gallery
Lola Montes' five new works, including Resting With Demons and Pray for the Way, capture people in transformative states. Nude figures are absorbed by an unidentifiable life force that's caught on canvas, on wood and in an etching by Ms. Montes (formerly known as Lola Montes Schnabel) via automatic drawing, a technique used by the Surrealists to free the subconscious—which she uses to a very spirited end.
Tripoli Gallery, 87 Newtown Lane, East Hampton, 6-9 p.m.
Screening: "Jonas Mekas: 365 Day Project – Part Seven "July'" at Microscope Gallery
During the year 2007, legendary filmmaker Jonas Mekas made a short video every day documenting his life. Over the course of this year, Microscope Gallery has screened his "365 Day Project" a month at a time. "July" features fireworks on the 4th, Coney Island's Mermaid Parade, an early morning Norah Jones concert in Bryant Park, a chance meeting with Nam June Paik on Broadway and a headstand contest in Montauk between Mr. Mekas and Peter Beard.
Microscope Gallery, 1329 Willoughby Avenue, Brooklyn, 7 p.m., $6
SATURDAY, AUGUST 1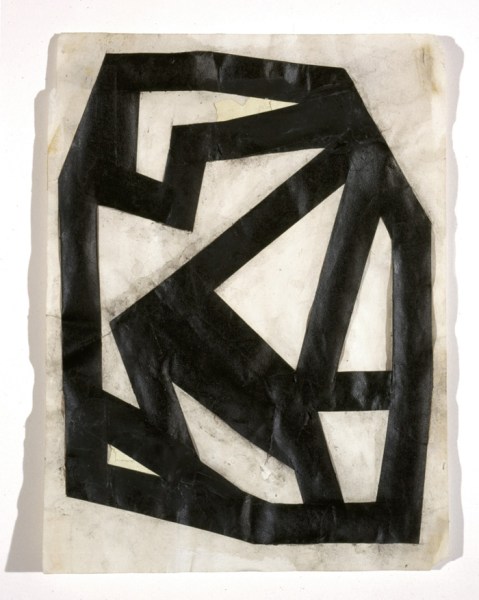 Opening: "Philip Taaffe: Works on Paper and Illustrated Books, 1982-2012" at Glenn Horowitz Bookseller
Paper, printmaking and books have always played an essential role in Philip Taaffe's elegant artwork. Writer, curator and publisher Raymond Foye—Mr. Taaffe's longtime collaborator—has organized this show to present facets of the artist's varied career. From early collages inspired by William Burroughs and collaborations with Paul Bowles, to works influenced by psychedelic and optical art of the 1960s, the exhibition provides an inside look into three decades of his dynamic practice.
Glenn Horowitz Bookseller, East Hampton, 6-8 p.m.
Screening: "Stop Making Sense" at Rooftop Films
Critically acclaimed as one of the best concert films ever made, Jonathan Demme's Stop Making Sense spans three live shows by The Talking Heads in Los Angeles in December 1983. A creative collaboration between Mr. Demme and Heads' lead singer David Byrne, the movie is innovative in its use of lighting, a minimal stage set and lengthy concert shots. And, of course, it introduced the "big suit" (above), which has since become a rock 'n' roll icon.
Rooftop Films, Brookfield Place Waterfront Plaza, 230 Vesey Street, New York, 6:30 p.m.
SUNDAY, AUGUST 2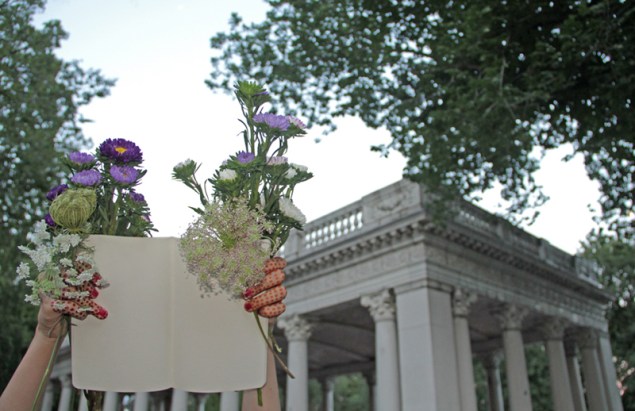 Opening: "The Perennial" at the Grecian Shelter in Prospect Park
A celebration of floral art, "The Perennial" presents work by a dozen artists, commissioned by curator Karen Azoulay, to make pieces that utilize the language of flowers, a form dating to the Victorian era. Exhibited in the park's 1905 neoclassical pavilion, the show includes roses pressed into Greek linen by Chrysanne Stathacos, Jude Broughan's photo and fabric collage featuring fuchsia and foxglove and Erika Somogyi's polymer clay pot overflowing with sedum from her garden.
The Grecian Shelter, Prospect Park, Brooklyn, 3–6 p.m.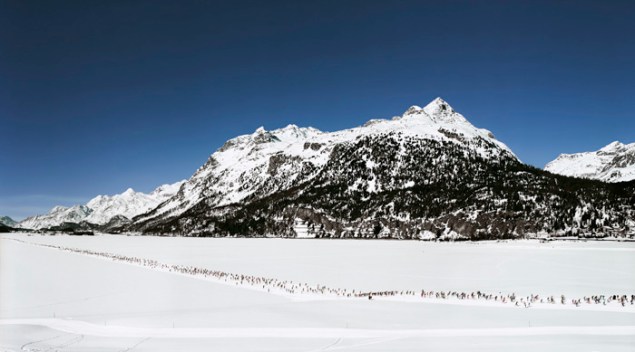 Opening: "Andreas Gursky: Landscapes" at the Parrish Art Museum
Featuring more than 20 large- and small-scale photographs from the 1980s to the present by celebrated German artist Andreas Gursky, this show presents the photographer's landscape work, which he shot all around the globe. The images that first brought him recognition were straight recreational scenes that he photographed with a small format camera, but over the years the artist has used digital techniques to create composite images that show the world in the way he wants it to be seen.
Parrish Art Museum, 279 Montauk Highway, Watermill, 10 a.m.-5 p.m.
MONDAY, AUGUST 3
Screening: "Disney Technicolor Cartoons (Program 1)" at MoMA
In conjunction with the film exhibition "Glorious Technicolor: From George Eastman House and Beyond," the museum presents a selection of Disney Technicolor cartoons that feature the iconic rodent in Mickey Mouse on Parade and The Band Concert, which also stars Donald Duck.
MoMA, 11 West 53 Street, New York, 4:30 p.m.