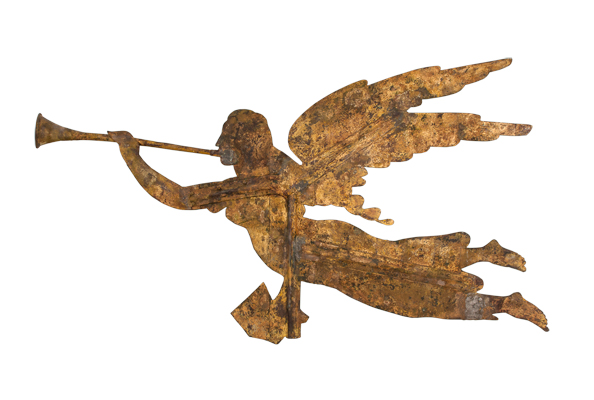 SATURDAY, JULY 18
Opening: "Folk Art and American Modernism" at the American Folk Art Museum
The American Folk Art Museum may be in smaller quarters after selling its Midtown building to MoMA, but it proves that it can still pack a punch with this show about the relationship between the development of the modern art movement in America and the folk art collections of many modernists in the early part of the 20th century.
American Folk Art Museum, 2 Lincoln Square, New York, 10:30 a.m.-5:30 p.m., free with museum admission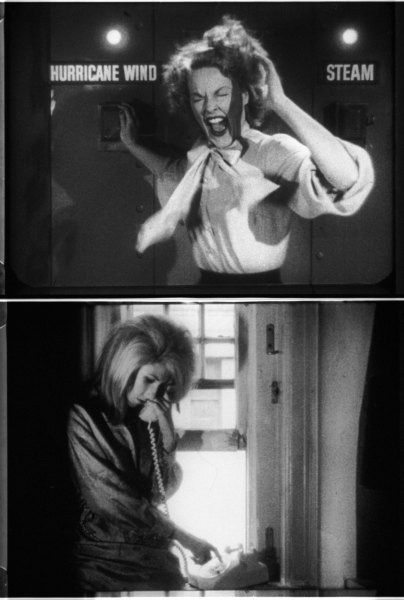 Screening: "Andy Warhol's Soap Opera" at the Whitney Museum
A rarity from the Warhol Factory, "Soap Opera" mixes dramatic scenes featuring Warhol superstar Baby Jane Holzer, studio assistant Gerard Malanga and art dealer Sam Green with television ad footage from the collection of adman and movie producer Lester Persky. The screening is followed by a discussion with artist Alex Bag and Andy Warhol film scholar Bruce Jenkins that is moderated by The Andy Warhol Film Project Assistant Curator Claire K. Henry.
Whitney Museum of American Art, 99 Gansevoort Street, New York, 7 p.m., $8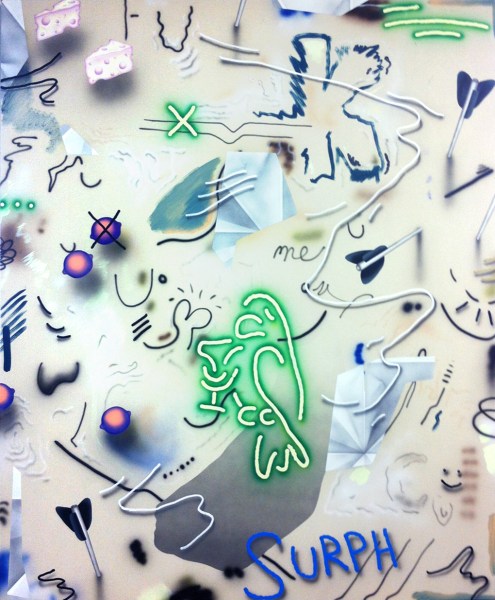 Opening: "Surph: The Barn Show" at Johannes Vogt Gallery at the Barn
A rollicking summer show with 17 artists—including Jean-Baptiste Bernadet, Tamara K.E, Larissa Lockshin, and Josh Reames—working in a variety of media. "Surph," which explores themes of beach dwelling and farming, takes place in an historic East Hampton barn, where Mr. Reames is currently an artist-in-residence.
Johannes Vogt Gallery at the Barn, 24 Skimhampton Road, East Hampton, 4-8 p.m., RSVP requested deanna@vogtgallery.com or 212.255.2671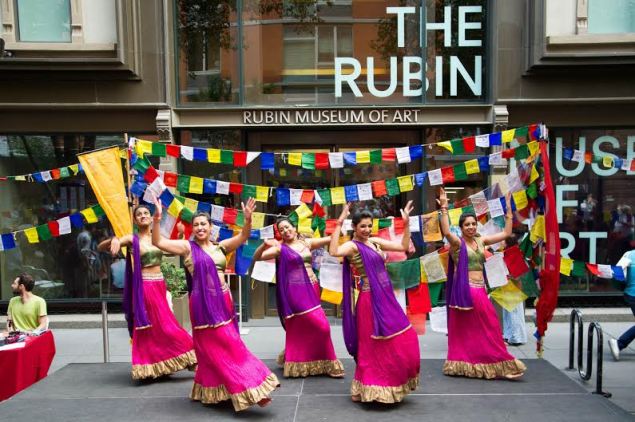 Event: "Block Party" at the Rubin Museum of Art
The Rubin Museum's summer block party features mask making and origami, performances by Ajna Dance and Indian classical musicians Brooklyn Raga Massive, a costume contest, and free admission to the museum all day. Come for the outdoor fun or to view the museum's six current exhibitions—including the colorful "Becoming Another: The Power of Masks"—in this Himalayan oasis in Lower Manhattan.
The Rubin Museum of Art, 150 West 17th Street, New York, 1-4 p.m.
SUNDAY, JULY 19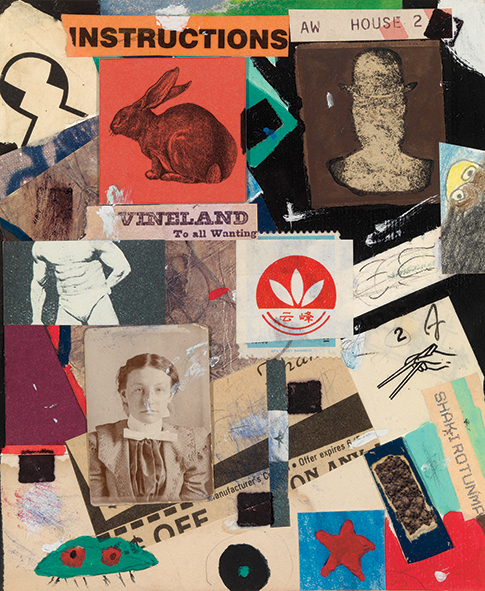 Opening: "The Eye in Matter" at the Queens Museum
A beloved photography professor at Hampshire College in Western Massachusetts, Robert Seydel was on the brink of an artistic breakthrough when he died of a heart attack while preparing his epic "Book of Ruth," which was posthumously published by Siglio Press. The book, and this show, presents the collages, drawings, and journal entries of Mr. Seydel's alter ego Ruth Greisman—a spinster, Sunday painter, and imaginary friend to Joseph Cornell and Marcel Duchamp.
Queens Museum of Art, Flushing Meadows Corona Park, Queens, 2-4 p.m., free with museum admission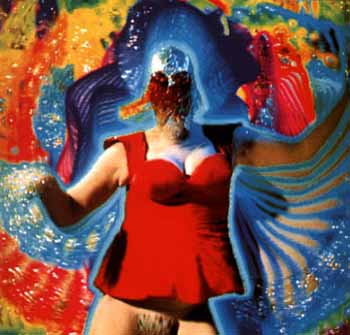 Screening: "John Maybury's Read Only Memory" at Le Petit Versailles
From the maker Francis Bacon biopic "Love is the Devil," and the famous Sinead O'Conner music video "Nothing Compares 2 U," comes "Read Only Memory," documentary of the fabulous life of Australian performance artist and London underground celeb Leigh Bowery, who danced for choreographer Michael Clark, modeled for painter Lucian Freud, and was one of the most photographed, influential, and outrageous fashion icons of the 1980s and '90s. John Maybury's 186-minute film premieres this week.
Le Petit Versailles, 346 East Houston Street, New York, 7 p.m.
MONDAY, JULY 20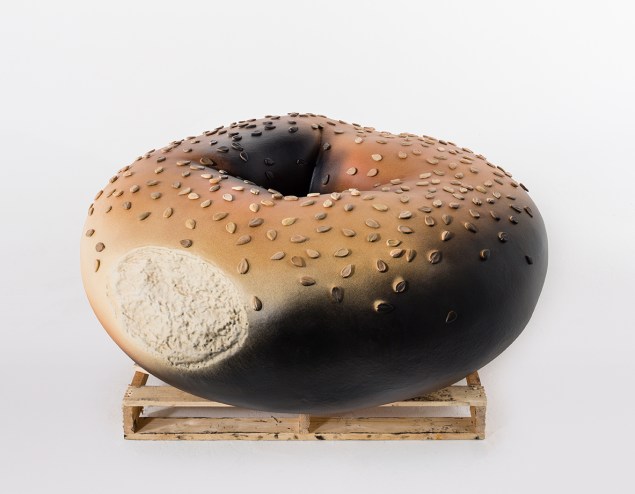 Opening: "Hanna Liden: Everything" at Hudson River Park
Swedish-born, New York-based mixed-media artist Hanna Liden has teamed up with cosmetic company Kiehl's and Art Production Fund to produce a her first major public art installation—gigantic sculptures of one of New York most adored foods: the bagel. Her sculptures are on view at three New York locations, starting on Monday: Hudson River Park , where the artist is being feted, Ruth Wittenberg Plaza at 6th Avenue and Christopher Street and Kiehl's Flagship store at 13th Street at Third Avenue.
Hudson River Park, West Street at Christopher Street, 6-8 p.m.