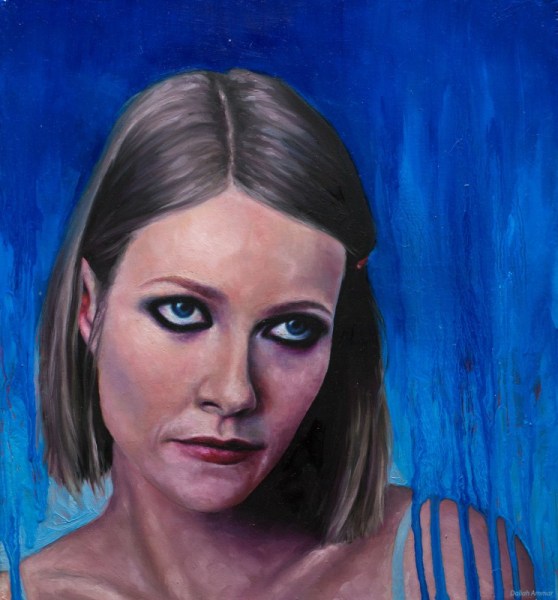 Wes Anderson fanatics residing in New York City: clear your schedules for the weekend of August 7th, because an art exhibit celebrating the award-winning director's eight feature films is popping up at the Joseph Gross Gallery in Chelsea that Friday.
Commissioned by the Spoke Art Gallery in San Francisco, the show, entitled Bad Dads, will include over 100 paintings, sculptures, and screen prints by over 70 artists, each with the freedom to recreate any aspect of Mr. Anderson's films, from Bottle Rocket (1996) to The Grand Budapest Hotel (2014).
Artist, self-taught curator, and founder of Spoke Art Ken Harman, came up with the idea in 2010 and has held five shows since at his gallery. This will be the show's debut in New York City.
"New York City is home to one of Anderson's first real successes, The Royal Tenenbaums," reads a description of the exhibit from Spoke Art. "His palpable connection to New York is only made stronger by the fact that he resides there as well…it only makes sense to host it in such an exciting and diverse city."
Mr. Harman told Vogue that he "thought it would be a lot of fun, just something cool to do," a motivation so vague and meaningless that we suspect he had another reason: capitalizing on Mr. Anderson's famously rabid fans.
With over 51,000 RSVPs on the event's Facebook page, it's unclear how that many people are going to squeeze into the space. Expect to see a lot of red Adidas track suits and beige fur coats around the block (people take this event very seriously). But at least, presumably, the whole affair will have high production value.
The exhibit will run at the Joseph Gross Gallery in Chelsea from August 7 to 9.