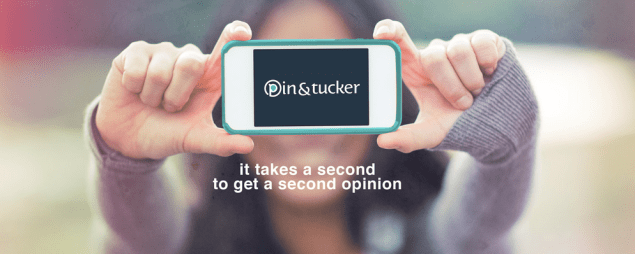 Buyers remorse goes both ways. It's the sinking feeling of having neglected to purchase that dress that you certainly didn't need, but absolutely wanted. It also comes in the form of a wrinkled sweater at the bottom of your closet that you intended to return, but missed your window of opportunity to do so.
Fortunately for those of us plagued by these two forms of shopping regret, there's an app for that. Pin & Tucker, created by Anthula Nunes and Tracie Wagman is essentially crowdsourcing for the solo shopper: it means that you never again have to brave the retail realm totally alone.
Free to download for iOS and Android users, the app allows you to invite your most fashion-inclined contacts via Facebook and Twitter in order to create a trusted council of advisors to weigh in on your next potential purchase. As you try on said article, take a picture and post it through the app. Instantly, each of those valued friends and trend-experts will get a notification, alerting them that you need a bit of assistance.
In the popular "hot-or-not", Tinder format, your image will pop up, framed by two clickable options: "yay" or "nay." Rather than swiping left and right for potential partners, they're voting on whether or not the item in question is worthy of purchase. While you personally deliberate over the item at hand, you receive a whole slew of second opinions to either encourage frivolous spending, or steer you away from a soon-to-be-regretted impulse buy. "It's like having your best friend in the fitting room with you," Ms. Wagman told the Observer. Adding, "I'm not always sure I trust the opinions of sales people." The application is brand-agnostic so it can be used, quite literally, anywhere.
The app's developers recently partnered up with Parsons Paris The New School, the Paris branch campus of Parsons The New School for Design. In June, the school allowed their graduating designers to showcase their newest designs on the Pin & Tucker platform, making it possible for each and every member of the app's community to offer feedback on the young students' collections. The designers whose collections warranted the most positive feedback received free branding consultations to launch their collections following their Parsons graduation.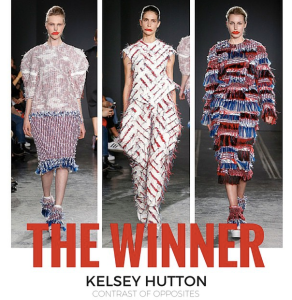 "Social media plays an important role in today's society…[as] an added window [for students] to showcase themselves to the world," explained Parsons Paris Director of BFA Fashion Design, Jasonpaul McCarthy. "Pin & Tucker is a platform that is allowing us to continue to share and introduce the designers collections to new audiences and across different platforms."
Pin&Tucker takes advantage of the overwhelmingly immediate availability of social media, allowing consumers to rely on crowdsourcing across the virtual world without sacrificing the brick and mortar shopping experience. "We saw what was happening in retail and digital but didn't see a solution," Ms. Wagman explained to The Observer. "We feel we are at the perfect intersection of offline and online shopping."