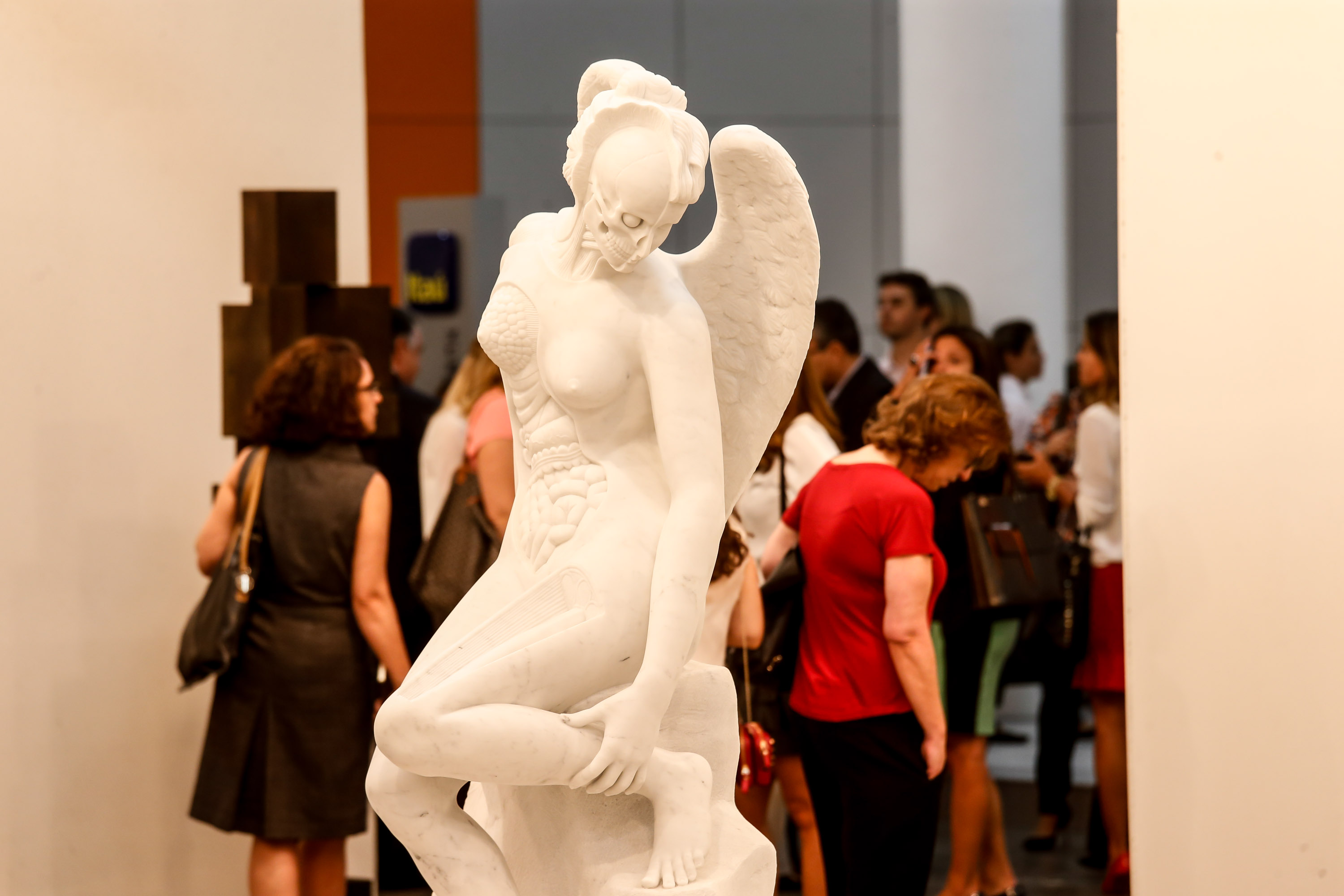 After three years, art gallery White Cube will close its São Paulo location, published reports show.
White Cube São Paulo, the Brazilian offshoot of the leading contemporary gallery based in London, opened in a converted warehouse in the city center in December 2012, following a successful special project by British sculptor Antony Gormley.
While the space held some spectacular shows—Damien Hirst and Tracey Emin, for instance—the high import taxes imposed by the Brazilian government may have made the venture untenable.
The gallery's three-year lease was not renewed, and they won't seek other space in Brazil after August.
White Cube will turn its focus to special projects in Brazil, reported the local newspaper Folha de São Paulo (The Art Newspaper brought the story to our attention).
"[Working on special projects] was the impetus when the gallery was first introduced in the region," a spokesperson for White Cube said in a statement to the paper.
While the past few years have been bullish for the Brazilian art market (a recent study said that 74 percent of surveyed international collectors either own or intend to buy the work of a Brazilian artist), taxes have been a constant hurdle. Import taxes can nearly double the price of works.
White Cube's current and final exhibition will be on view until August 22. It features new works from Brazilian painter Christian Rosa.
The gallery still has two spaces in London and one in Hong Kong. One of the co-directors of White Cube São Paulo, Peter Brandt, will remain in Brazil and continue to work on behalf of White Cube, according to The Art Newspaper.