There is something distinguishable as you're boarding a flight from New York to St. Maarten. Unlike the other gates, there isn't the clamor of children. Instead, you'll hear travelers greet each other with recognition. There also appears to be an adherence to travel style. Overhead bins display a variation of Tumi and Louis Vuiton. On the off-chance that anyone is wearing a T-shirt; it will most likely be Commes des Garçons. Because you're not just boarding a four-hour flight, you've now joined the jet set.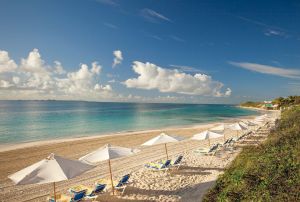 After one and a half movies, and a quick aerial Instagram snap of the turquoise waters, you are almost there. A 20-minute boat ride gets you to Anguilla, pronounced like Vanilla. The island is a British Overseas Territory, and while it's about the same size as St. Maarten, the population is a fourth of it.
The intimate island is known to have the softest sand in all of the Caribbean. It feels like walking on a stretch of cashmere. Visitors love to step thoughtfully to feel every grain.
This drew billionaire Leandro Rizzuto to the island. But when the man behind the brands CuisinArt, Conair and Rusk hair care line, wasn't permitted to build a private oceanfront home because of Anguillan laws in the '90s, he did what anyone, wanting to share a beautiful space, would do. He built a Golf Resort and Spa, Cuisin, instead.
Now, it's not only the white sands, and warm water attracting vacationers, it's the 50 million dollar golf course designed by Greg Norman, and gastronomic menus from the property's five restaurants. Not to mention, villas with direct access to the beach.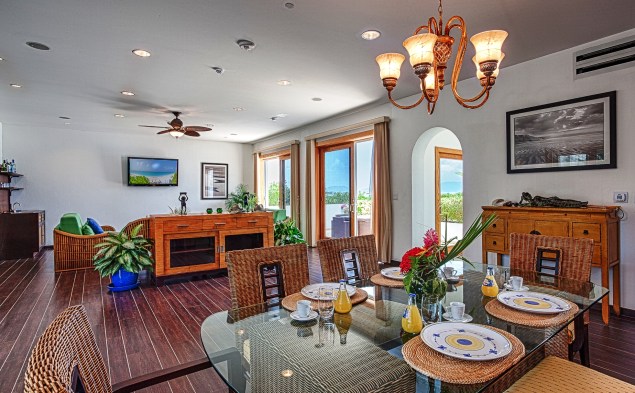 The on-premises hydroponic farm means there is true farm-to-table fare. But, the food manufacturing is not the only thing that's green. The resort also filters its own water, and provides bottles of it to the government at no charge. The property is also expanding. A new hotel will be opening on the grounds called The Reef, as well as residential properties. Notable authors and A-Listers have already purchased their abodes. Soon, it won't just be the weekend crowd you'll run into at the airport, but the community of homeowners.