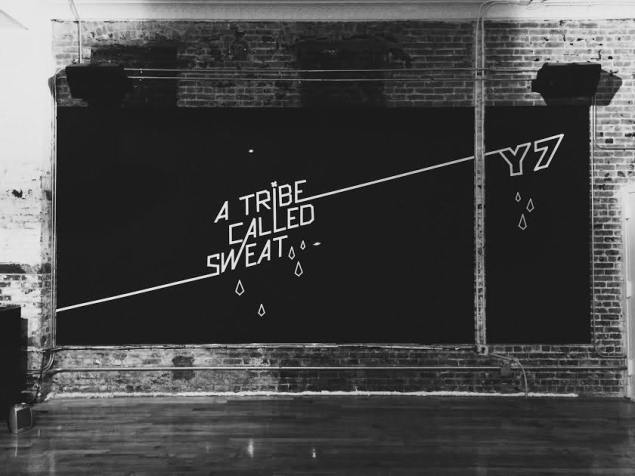 On Saturdays, Josh Parschauer sits out when a group of his friends flocks to SoulCycle. Mr. Parschauer meets up with them afterwards, because he has a boutique fitness routine of his own: a yoga class at Y7 Studio.
Mr. Parschauer's male friends tend to avoid yoga—they've told him they think it's a little "too feminine"—but what they don't know is that at Y7, dudes are the fastest-growing segment of the studio's clientele. Why, you might ask?
"It's the combination," Mr. Parschauer said, "of loud music and darkness."
Y7 Studio was designed, in 2013, to stand out from what founders Mason Levey and Sarah Larson perceived as the swath of "granola"-type yoga studios that dominated New York. Repelled by the brightly-lit classes they sampled when they moved to New York from Michigan five and a half years ago, most filled with traditional singing and chanting, the hip couple created classes in more of their own style: intense, fast-paced sessions in a heated candle-lit room, with hip-hop tracks blasting from the speakers.
A class at Y7 isn't anything like what you'd find at a more traditional joint like Jivamukti. The heated studios are very dark—lit only by a few candles—and there are no mirrors. You don't see much of the person directly beside you, let alone the rest of the class. As beats by Beyonce and Tupac fill the room and sweat rolls in thick, satisfying drops down your limbs, you perform a series of poses—partly led by an instructor, and partly free-form, at your own pace. It's so not "granola," to quote Mr. Levey: there's no chanting; no chakras; no white robes.
What started as a pop-up grew to a small studio space in Williamsburg, which grew to a bigger space in Williamsburg, and, eventually, additional locations in Soho and the Flatiron District. Though it's easy to see, by the rapid expansion, that Y7's devotees are quickly multiplying (the studio counts Girls star Zosia Mamet as a major fan), Mr. Levey and Ms. Larson have noticed that men, many of whom have never tried yoga before, are especially drawn to their classes.
"We've really seen a huge growth of guys coming to the studio. It's amazing," Mr. Levey told the Observer, in the small, clean lobby of Y7's Flatiron location. "At all three of our studios, we see this huge influx of, like, dudes who love this kind of yoga."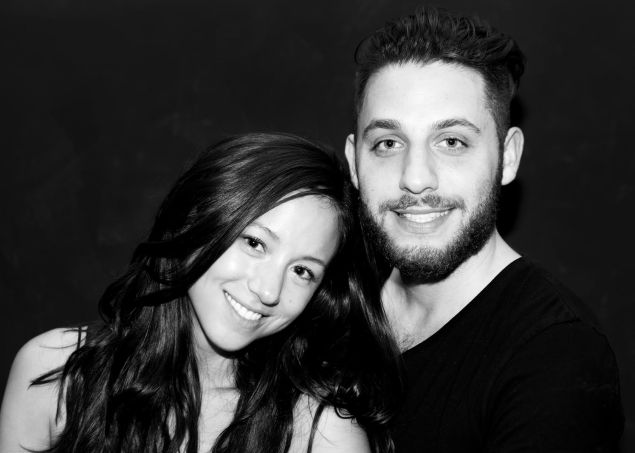 In Y7's dark, mirror-free studios, men like that "no one's staring them, or laughing at them if they can't touch their toes," Ms. Larson said. "Being in the candlelit room gives them the option to take those modifications and not feel embarrassed." When guys don't feel embarrassed, they're more able to focus on what yoga's all about: themselves.
Y7 devotee Mr. Parschauer tried some other NYC yoga studios before discovering Y7 last September. They were usually much brighter spaces, and he "felt out of place a lot more," he said.
But in the darkness of Y7, "you get a little bit more lost in the space—that's kind of why I like it," he said. "You can blend in and do your own things. You're not worried about what other people are thinking."
"There is something in the combo of the low lights and music that really allow students to get into their sweat zone," Nick Potenzieri, another of Y7's male fans, told the Observer via email. "Similar to the way you can go to a dance club and move and sweat in the dark for hours with no inhibitions."
And with their inhibitions gone by the wayside, Y7's men often realize something important: that yoga can be as effective a workout as a trip to the weight room or CrossFit box.
"Most of the guys I talk to about going to yoga classes, say they don't go because yoga can be boring," Mr. Potenzieri said. "Y7 is anything but boring. From the creative yoga sequencing to the well thought out playlists, guys can get a better burn than they could from a bench press or from throwing a large tire across the room."
At a recent pop-up event in Montauk this summer, the Y7 team couldn't help but notice a lot of dudes showed up. "They all brought their surfboards—it was cool," Mr. Levey said. Shortly after, the Flatiron studio hosted a "Flowing with the Homies" press event, to which they only invited men. The response was so "positive," Mr. Levey said, "I think we should do them for the public."
"I think it'll just be huge," he said.
Could Mr. Levey and Ms. Larson come up with a name for this movement—this growing adoption of yoga by dudes?
Mr. Levey threw out a suggestion: "Bros Who Flow?"