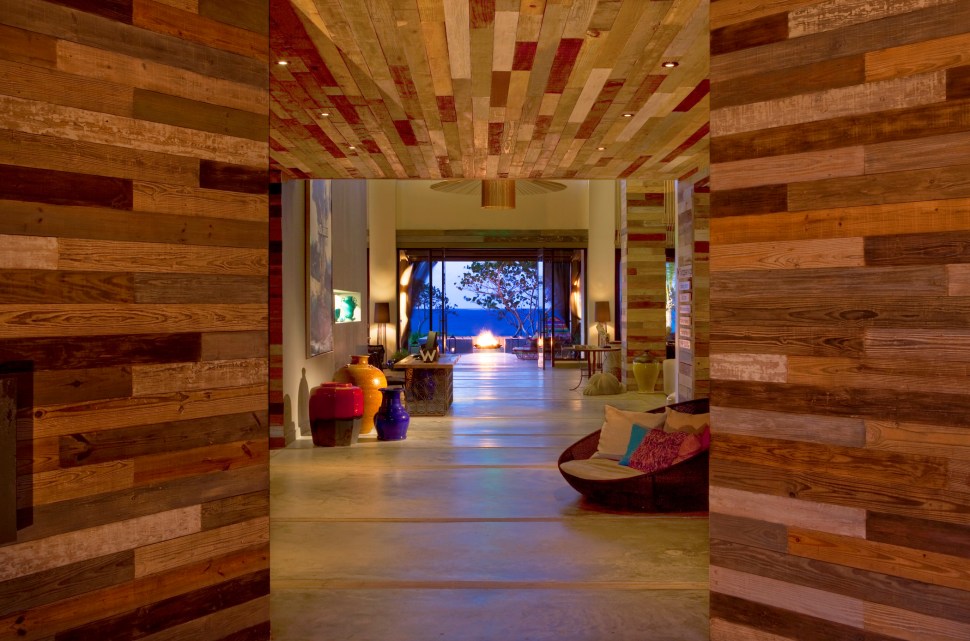 We know, you keep meaning to get healthy, but it's hard. It's hard because Dominique Ansel won't stop making baked goods. He's never going to stop, and they're all perfect. So maybe the best option is to take your fitness game to a town with fewer cronuts. We'd recommend the Fit Retreat at the W Retreat & Spa in Vieques Island.
Trust us, any kind of exercise feels better when it's done at sunset in a beautiful island paradise. Here are some activities there that can insure you'll be back in Manhattan lighter, fitter and as sun-kissed as you can be while still wearing SPF.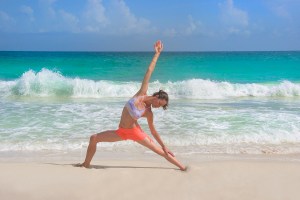 Daily Strala Yoga session: The main draw of the resort might be its daily hour long Strala yoga sessions. They're sometimes lead by the model and fitness guru Tara Stiles, who developed this approach towards yoga. And if you're exclaiming right now, "I'm not that flexible," don't worry, neither are we. That's why this might be a good fit. Strala yoga is mostly about moving at a pace that's right for you. You can choose from sessions called STRONG (intense flow) RELAX (chill flow) ENERGIZE (invigorating flow) BASICS (awareness flow) and GENTLE (restorative flow).
Kayak to the Bioluminescent Bay: The bioluminescent bay in Vieques may be one of the most magical spots in the world. The plankton in the water becomes illuminated whenever it's disturbed, meaning that your kayak will leave a trail of sparkling, ultramarine light behind it whenever you move through the water. It's probably your only chance to leave a trail of neon sparkles in your wake, so take advantage of it.
Enjoy Healthy Options at Sorcé: At Sorce, all the ingredients are locally sourced and in season. Chef Javier Menendez whips up some incredibly vegetarian and vegan options like quinoa and vegetable jambalaya, grilled avocado, arugula and char asparagus salad,  and even a deconstructed grapefruit pie.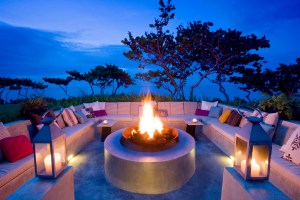 Cook With Chef Lunches: If you want to learn how to bring some of those healthy recipes back to this island, The Fit retreat offers a chance to cook lunch with the chef. He'll demonstrate some easy(ish) recipes that you can take back home with you.
Learn to Scuba Dive: Do you think you might be theoretically good at scuba diving because you were definitely into watching your childhood goldfish but don't want to commit the hours required to get certified? Good news. You can take a half day Discover Scuba course to learn whether it's something you actually want to try. The fish you'll see will give Goldy a run for its money.
Horseback Riding: You'll see wild horses roaming throughout the Vieques Islands, so you owe it to yourself to go for a ride. Riding along the beaches is one of those must-dos that will instantly make you feel you've been transported back in time, and/or are on the cover of a romance novel.
Check Out The AWAY Spa: Just because you're not eating high calorie items doesn't mean you can't indulge. We especially like the invigorating aromatherapy massage offered at the spa. You deserve it.