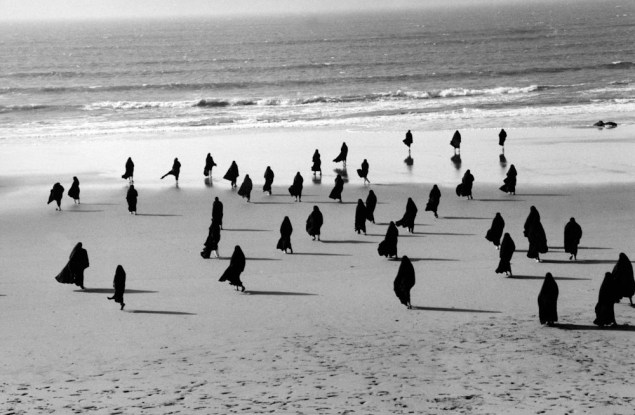 The United Nations voted unanimously to lift economic sanctions against Iran Monday, a first step towards normalized relations with the U.S. and Europe. This news could mean big change not just for the region, but also for its art market.
Iranian art and antiques have been collected, despite sanctions, for years, but the ability to travel unrestricted through the country to purchase art would be a game changer for collectors, according to a report from Kelly Crow in The Wall Street Journal.
Under the current restrictions, American collectors who are able to enter the country cannot buy art via check or credit card, making it more efficient and popular to acquire work at art fairs or from Iranian artists who have moved to foreign cities.
The deal also comes at a time when international interest in (and prices for) Iranian art is higher than ever, with a slew of first time survey exhibitions to new record highs at auction.
In March, the Guggenheim opened the first U.S. museum exhibition of glimmering, mirrored sculptures by 90-year-old Tehran-based artist Monir Shahroudy Farmanfarmaian. New York-based Shirin Neshat, who shows with Gladstone Gallery, is currently the subject of a solo show at D.C.'s Hirshhorn Museum.
When the U.S. announced that it would normalize relations with Cuba, speculation and excitement also spread about implications for Cuban artists and the market. Art collector Howard Farber told the Observer, "You're going to get tourists, and you're going to get art collectors."
The first institutional exchange between Cuba and the U.S. is already underway. The Bronx Museum of Arts and the Museo Nacional de Bellas Artes are organizing two exhibitions swapping works from their respective collections.