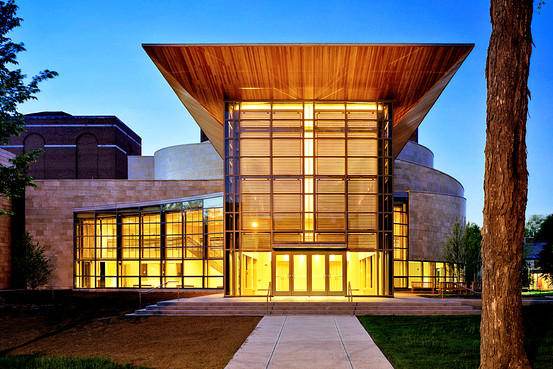 The Williamstown Theatre Festival, 165 miles north of Times Square and set in the bucolic Berkshires, has an enviable record of getting plays to New York. Three Williamstown alumni shows opened on Broadway last season — the hit revival of The Elephant Man with Bradley Cooper, The Visit with Chita Rivera and the short-lived comedy Living on Love. Now, as the Festival kicks off its 61st season with a blistering schedule of eight productions in two months, there are changes in store.
Mandy Greenfield, its 40-year-old artistic director, is running her own show after more than a decade at the Manhattan Theatre Club, where she was best known for producing new plays and musicals. She likes material that's "risky, interesting, exciting and impactful." she said in her West 42nd Street office days before migrating to the Williams campus to oversee her first summer of programming. (She succeeds Jenny Gersten, who came from the Public Theater.) "My job is to pick the right ingredients and stir carefully." In a break from tradition, six of the summer's eight shows are new work—not the highlights of the canon that filled seats in the early years.
"People are waiting to see how the season plays out," said Steve Lawson, who over 46 years helped start Williamstown's cabaret and free theater and assisted its impresario of three decades, Nikos Psacharopoulos. "But I think they're excited about the new regime."
But some Williamstown watchers miss the emphasis on classics. "I'm concerned because one of the missions of the WTF is to keep the classics alive," said Ralph Hammann, a local critic and stage and documentary director. "I'd like to see a healthy mix of the new and the old." Williamstown's leadership argues that the company can contribute more by developing the new, 26 years after Mr. Psacharopoulos's death. "He would do a 4 1/2-hour long Greek tragedy and no one would enjoy it but they knew they were witnessing something important," said Matt Harris, a managing director of Bain Capital Ventures and Williamstown's board chairman. "Summer theater faces the real risk of irrelevance."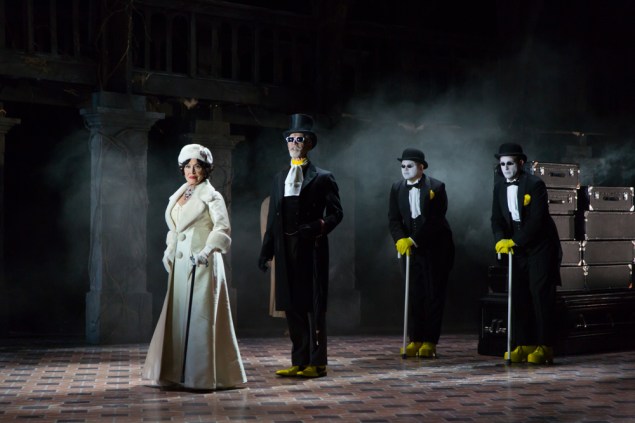 The contemporary slate hasn't deterred the parade of stars, who make do with a weekly salary of $879 or $621, depending on the venue, plus free campus housing. Oscar winner Estelle Parsons (Bonnie and Clyde) joins Kyra Sedgwick in William Inge's Off the Main Road, which opened last night and runs through July 19. It's followed on Williamstown's main stage by the world premiere of Dominique Morisseau's Paradise Blue, which begins performances on July 22 and stars Blair Underwood. There's a premiere of a new musical, Unknown Soldier, with songs by Michael Friedman (Bloody Bloody Andrew Jackson) that also features Ms. Parsons.
Board chairman Mr. Harris explained: "Being the engine room of the American theater has to involve new work. It seemed like a natural extension of what we've done." Ms. Greenfield notes that her inaugural season starts with the recently discovered play by Inge  (better known for Picnic) and ends with Eugene O'Neill's A Moon for the Misbegotten, with Audra McDonald and her husband, Will Swenson, staged by the artistic director of New Haven's Long Wharf Theatre, Gordon Edelstein. "I'm very interested in revivals," Ms. Greenfield said, but she wants them "to speak to audiences in unexpected ways."
How's box office? Boffo. More than half of the performances are sold out for Legacy, Daniel Goldfarb's drama about a novelist played by Eric Bogosian, co-starring Jessica Hecht. Seats are gone for all 15 performances of Kinship, Carey Perloff's three-character drama with Cynthia Nixon and Penny Fuller that's directed by Jo Bonney (who is married to Mr. Bogosian). Kinship is described as a power struggle involving a newspaper editor (Ms. Nixon), an upstart journalist and his overprotective mother. Following a rocky French-language tryout last year in Paris with a different director, Ms. Greenfield said Ms. Perloff has done substantial work with Ms. Bonney and Ms. Nixon under Williamstown's auspices. Seats, which top out at $65, are available here and there for the other shows.
Whatever the programming, running Williamstown isn't easy. Peter Hunt, the artistic director from 1990 to 1995, compares it to being shot out of a gun. "You don't get a lot of time to preview around," he said. "You open and you either have it or you don't." Michael Ritchie, the artistic director for nine seasons, joked when he left in 2004 that his biggest accomplishment was not getting a peptic ulcer. "The pace is unbelievable," said Mr. Ritchie, now president of Los Angeles' Center Theatre Group.
How do they do it? Apprentices — there are nearly four applicants for every one of the 70 spots — actually pay the theatre $4,000 to work there for the summer. (Much of the money is for room and board.) In exchange, they get an opportunity to audition for festival productions and to take classes. Christopher Reeve and Peter Dinklage are just two of the famous graduates. Williamstown veteran Becky Ann Baker calls it a savvy investment. "They will meet in one summer more people than they meet in five years in New York."
Meanwhile, Ms. Greenfield, after two decades working in theater, relishes her new role. "I feel very ready," she said.