Sitting high above Fifth Avenue, with a balcony hangout space to boot, Vesture is the latest destination for tailored menswear in Manhattan, but don't expect any deals.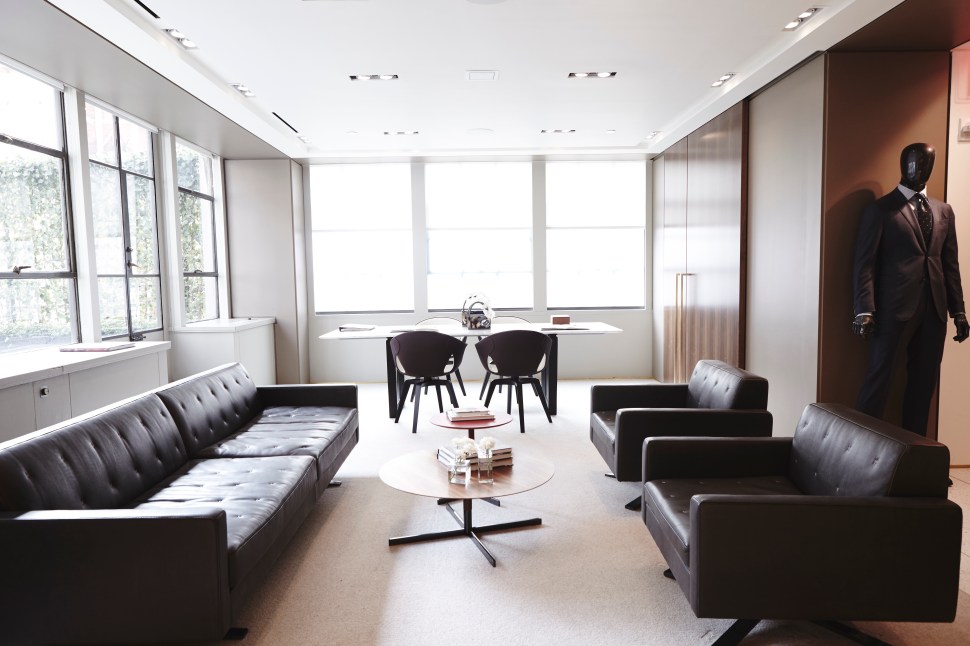 "Our customer typically spends around $75,000 each year on their wardrobe," said Nader Naeymi-Rad, the former consultant turned Vesture co-founder during a recent visit. "We want to bring that level of perfect customer service to people who need it more than they need a product." Mr. Naeymi-Rad refers to his customers as "leaders," the kind of guy with discerning taste that calls for a standout art collection, which Vesture has thanks to an exchange with Pace Gallery. "It all rides on Franco's reputation," he added. "He and I met ten years ago, and as my company was growing, he taught me how to dress. Many players in the made-to-measure community have worked with him  at some point. This is not a luxury SuitSupply. It's a totally different idea, so a storefront crowded with tourists or a website are just not for our customer."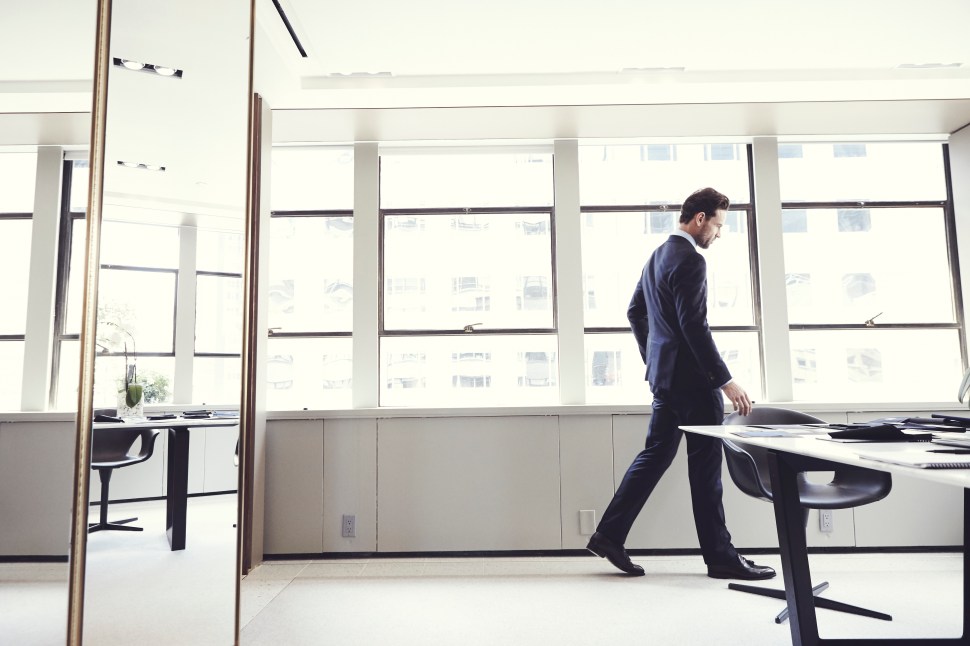 Mr. Naeymi-Rad is joined by Franco Salhi, who was formerly U.S Brand Ambassador & Director of Business Development and manager of the Fifth Avenue store for  Ermenegildo Zegna until last October. Thanks to Mr. Salhi's reputation, the two have scored the rights to use fabrics from Pal Zileri, Isaia, and, of course, Ermenegildo Zegna among many others. With these heavyweight designer names, comes an equally well-known clientele too. "We have been very fortunate to outfit some of New York's hardest working gentleman," he said with smile. A bit of digging reveals that Vesture often plays host to captains of industry and media darlings like Roger Goodell, Alec Baldwin, Bill Hemmer and everyone's favorite morning host, Matt Lauer.