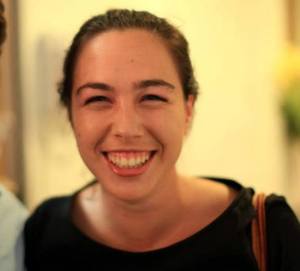 The Working Families Party voted last week to endorse Rebecca Lynch, a former de Blasio staffer, for an open City Council seat–setting up another showdown between organized labor and the Queens Democratic establishment.
The left-leaning party, a hybrid of labor unions and progressive activists, will lend their get-out-the-vote operation to Ms. Lynch in what is expected to be a competitive race to replace former Councilman Mark Weprin, a Queens Democrat.
"We are proud to support Rebecca Lynch for City Council because she will be a much-needed strong and independent voice for Queens families and seniors. She'll work every day to make New York City safe and affordable for all working families," Britney Whaley, the WFP's New York City political director, told the Observer.
Ms. Lynch is a former Democratic district leader in eastern Queens with deep ties to organized labor. Before leaving City Hall to run for the seat following Mr. Weprin's sudden decision to take a position with the Cuomo administration, Ms. Lynch worked in Mr. de Blasio's Community Affairs Unit and once served as a lobbyist for the Teamsters union.
The WFP has had mixed track record in Queens races, though it has a history of defeating party-backed candidates. For WFP, Ms. Lynch's victory would mean another progressive vote in a City Council dominated by liberals, as well as a reliable pro-labor vote in a district that is traditionally more conservative.
Less liberal than the WFP, the Queens Democratic machine has had an uneasy relationship with the progressive party. Ms. Lynch's campaign manager, Sally Frank, spearheaded Assemblywoman Nily Rozic's upset victory over a county-backed candidate in 2012; WFP endorsed Ms. Rozic as well. Councilmen Jimmy Van Bramer and Danny Dromm were both WFP insurgents who were able to defeat the county organization.
This time, the Queens Democrats lined up behind Barry Grodenchick, a former assemblyman. Mr. Grodenchik served as a deputy borough president and worked for Parkside, the Queens Democratic Party's consulting and lobbying firm of choice.
The WFP's support for Ms. Lynch could also motivate the Real Estate Board of New York, the powerful lobbying group for the industry, to spend heavily against Ms. Lynch, observers say. Congressman Joseph Crowley, the chairman of the Queens Democratic Party, is a close REBNY ally. During the 2013 cycle, REBNY authorized independent expenditures in City Council races throughout the city.
Also running in the Democratic primary are attorney Ali Najmi, civic leader Bob Friedrich, former congressional staffer Celia Dosamantes and Satnam Singh Parhar
The primary will be held September 10.