Is your Fitbit just not cutting it? Need some extra ideas for staying active throughout the week? Let these workout-centric Instagrams inspire you from Monday to Friday.
Monday: Still in recovery mode from Fourth of July? Follow Hannah Bronfman in "sweating out the holiday booze" at the gym.
Tuesday: Channel model Martha Hunt by unearthing your most absurdly-printed Spandex and taking part in some old-fashioned aerobics.
Wednesday: For those in need of energy to power through the latter half of the week, try an Insanity workout like Ellie Goulding.
Thursday: It's yoga time! You might not be able to handstand like new mom Hilaria Baldwin, but a few solid sun salutations will certainly suffice.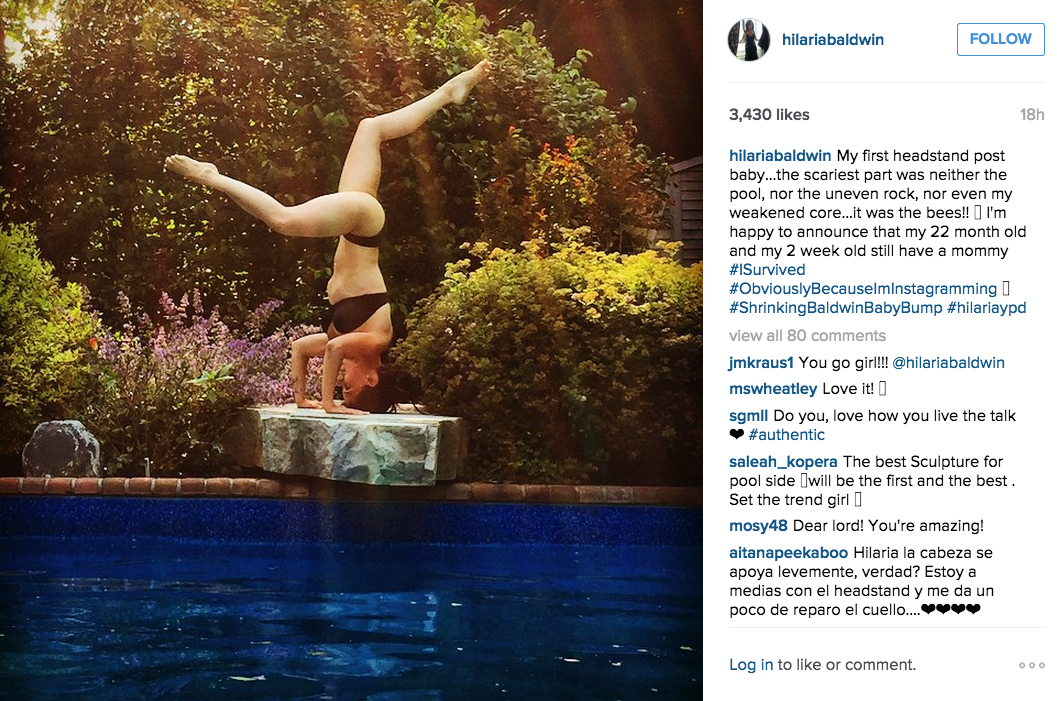 Friday: It's supposed be sunny this Friday, so have some fun outside! Take a cue from Taylor Swift and play some volleyball—gorgeous mansion optional.