Page Rikki Raw-Edge Short Denim Overalls, $259
Rock denim on the top and bottom with a cute pair of overalls. (Photo: Saks Fifth Avenue)
jtaylorobserver
Joie Muse Denim Shorts, $188
These classic denim shorts come with side slash pockets, embellished with visible hemlines. (Photo: Saks Fifth Avenue)
jtaylorobserver
Rag & Bone Distressed Boyfriend Shorts, $190
Put a darker spin on the classic cut-off with these distressed black shorts from Rag & Bone. (Photo: Saks Fifth Avenue)
jtaylorobserver
Rag & Bone Marilyn Shorts, $198
Rag & Bone also has more traditional jean short options—like these Marilyn Shorts. (Photo: Barneys)
jtaylorobserver
Frame Denim Le Vintage Bermuda Shorts, $190
For a longer look, try these vintage-inspired Bermuda shorts. (Photo: Barneys)
jtaylorobserver
Current/Elliot Slouchy Cut-Off Shorts, $218
The days for wearing summer whites are dwindling, so slip into some white denim shorts while you still can. (Photo: Barneys)
jtaylorobserver
Alexa Chung for AG Loretta Long-Sleeve Denim Jumpsuit, Hardy, $345
Here is another way pair denim shorts with even more denim: a jean jumpsuit. (Photo: Bergdorf Goodman)
jtaylorobserver
Vince Mason Faded Cuffed Denim Shorts, $175
Rock a basic look with these simple denim shorts from Vince. (Photo: Bergdorf Goodman)
jtaylorobserver
AG Bonnie Acid-Wash Cut-Off Denim Shorts, $168
Channel your inner '80s goddess with these acid wash shorts. (Photo: Saks Fifth Avenue)
jtaylorobserver
Whether we like it or not, fall is upon us: the time to replace our tank tops with chunky sweaters, our sunglasses with hats and scarves, our sandals with boots, and—ever so sadly—our shorts with full-length pants.
But fear not: There is still time to frolick about in denim cut-offs while you enjoy those last fleeting days at the beach. The denim short may be a classic all-American item, but there are plenty of ways to spice them up—think a paperbag waist, or distressed black denim, or even a cute pair of overalls. The options are so varied, one need not repeat an outfit between now and Labor Day.
Whether you'll be spending your last summer weekends in the Hamptons, Upstate, or simply by one of Manhattan's luxurious roof-top pools, here are some gorgeous jean shorts to complete your final summer looks.
Fans of the paperbag waist will enjoy these unique denim shorts from 7 for All Mankind:
Rock denim on the top and bottom with a cute pair of overalls, like these: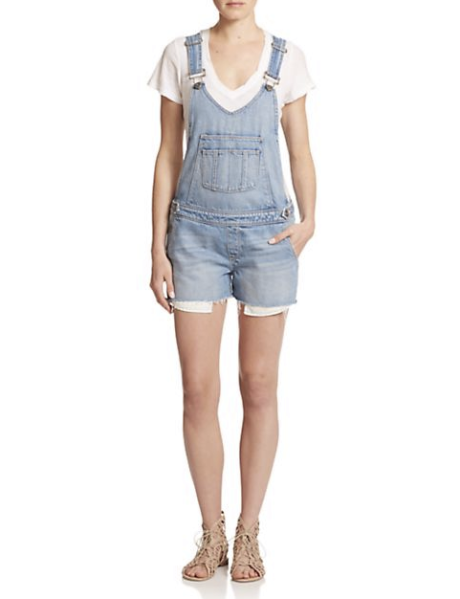 These classic Joie denim shorts come with side slash pockets, embellished with visible hemlines: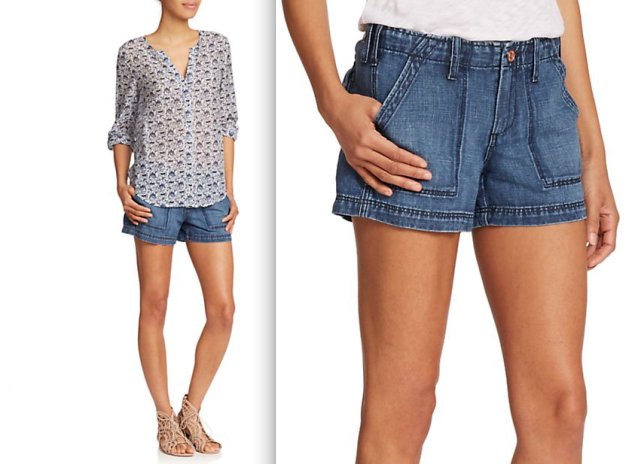 Put a darker spin on the classic cut-off with these distressed black shorts from Rag & Bone: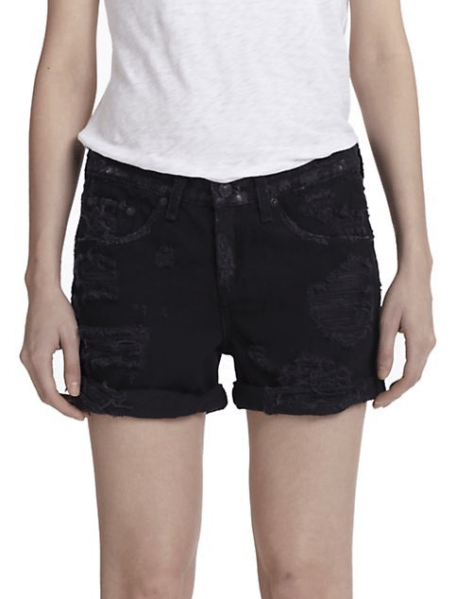 Rag & Bone also has more traditional jean short options—like these Marilyn Shorts:
For a longer look, try these vintage-inspired Bermuda shorts:
The days for wearing summer whites are dwindling, so slip into some white denim shorts while you still can: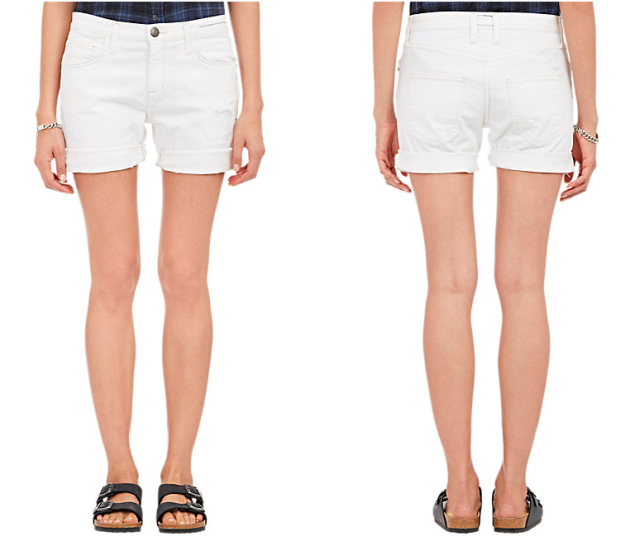 Here is another way pair denim shorts with even more denim—a jean jumpsuit:
Rock a basic look with these simple denim shorts from Vince:
Channel your inner '80s goddess with these acid wash shorts: