In the latest installment of street artists on the hunt for paying work, Bradley Theodore was tapped last night as the artist in residence for Canadian super brand Mackage. The outerwear staple, founded in 1999, called upon Mr. Theodore after a two year long love affair with his work, which can be spotted throughout lower Manhattan thanks to his signature rainbow-hued skeletal caricatures of fashion folk.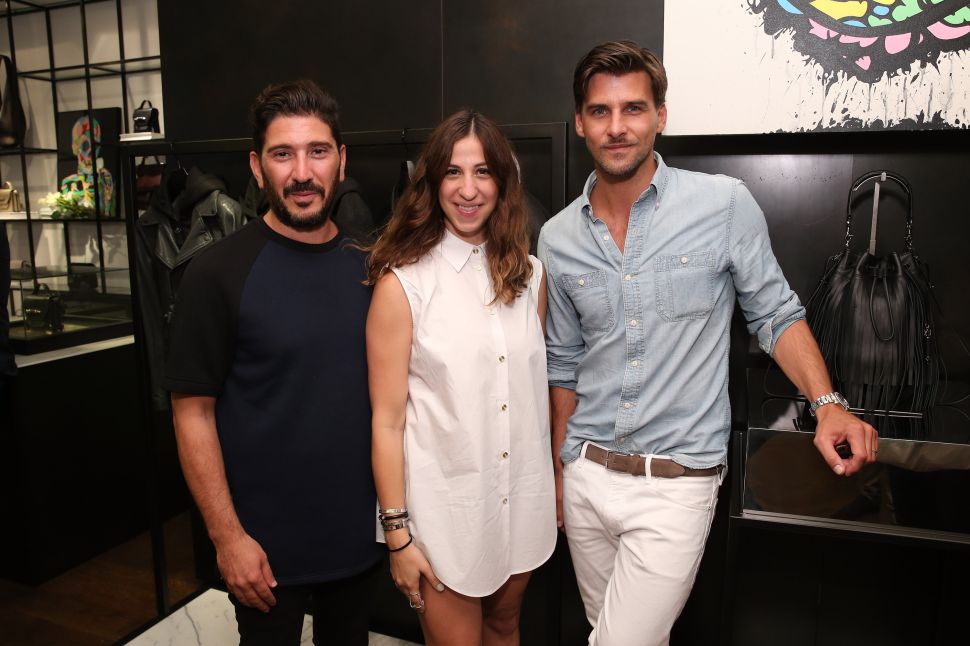 "We discovered him in 2013 when he did the painting of Anna Wintour and Karl Lagerfeld," Mackage co-founder Eran Elfassy said standing alongside his business partner, Elisa Dahan. "We really loved the colors, and the look of it, and eventually we were able to meet up together and think of something to do. It's a nice way to let some color in here." The store's front window and various spaces throughout the brand's Mercer Street flagship were peppered with Mr. Theodore's work. "It gives the store a different life, which is really fun," Ms. Dahan echoed. "We're very dark, and Bradley's work is so colorful and bright. It's a nice balance."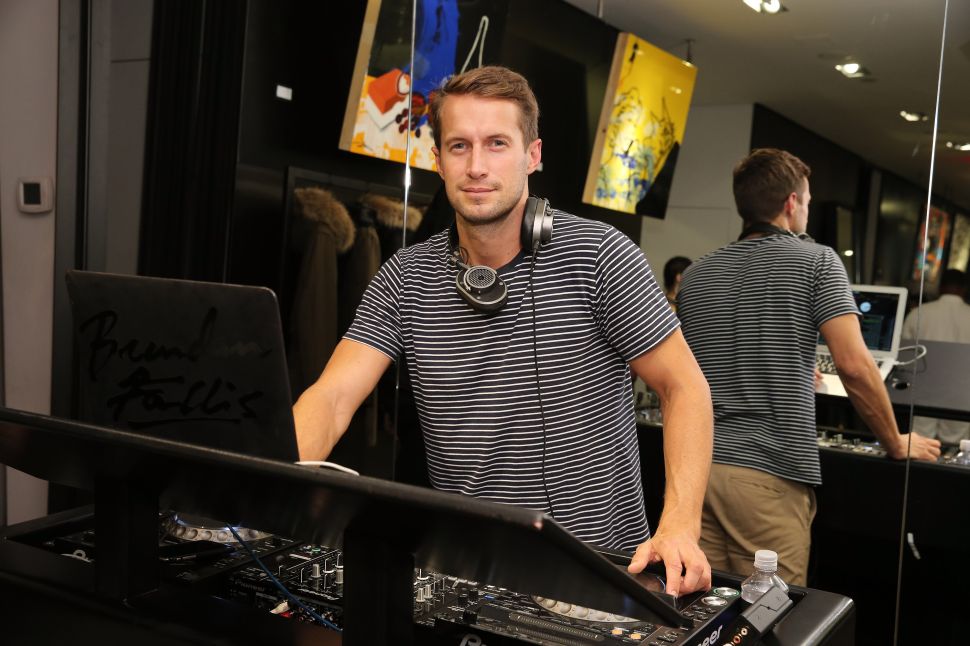 The street artist offered a first hand account of his organic creation of his most notable work, Ms. Wintour and Mr. Lagerfeld, which came together in one afternoon on the corner of Kenmare & Mott St. "In 2005 I was at a party in Paris, and I saw Karl Lagerfeld and he was just chilling. I was like 'Wow that guy is cool. I have to paint him one day.' The guy just gets it," Mr. Theodore said. "When I finally sat down at the wall to paint him, I got hungry and went to get lunch, and Anna Wintour walked by and jumped in a black car, so I decided they have to be put together!" Today, the bulk of Mr. Theodore's works come fully branded with his instagram handle and e-mail address should you be interested in donating to his noble cause. In the meantime, Anna and Karl remain his muses.