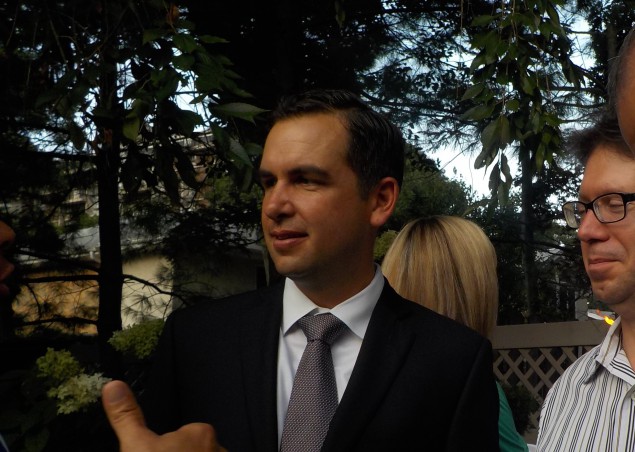 The suspension on all non-essential PSEG projects in Jersey City put in place by Jersey City Mayor Steven Fulop earlier this week will be lifted on Monday August 24. The city has come to a repaving agreement with the utility company and settled on a repaving schedule that will remediate damage done to roads during maintenance.
An agreement was reached on Wednesday night when the company announced that it would fix all damaged roads by November 2015. The company has pledged to comply with a Jersey City ordinance that requires curb-to-curb resurfacing if roads are damaged within ten years of city paving.
"We're very happy we could come to an agreement with PSE&G and we look forward to working with them to keep Jersey City infrastructure in a state of repair we can all be proud of," said Mayor Fulop in a statement.
"PSE&G is pleased to be working so closely with Mayor Fulop and his administration.  We look forward to getting back to work and servicing this great city and its residents," said Ralph LaRossa, President of PSE&G.