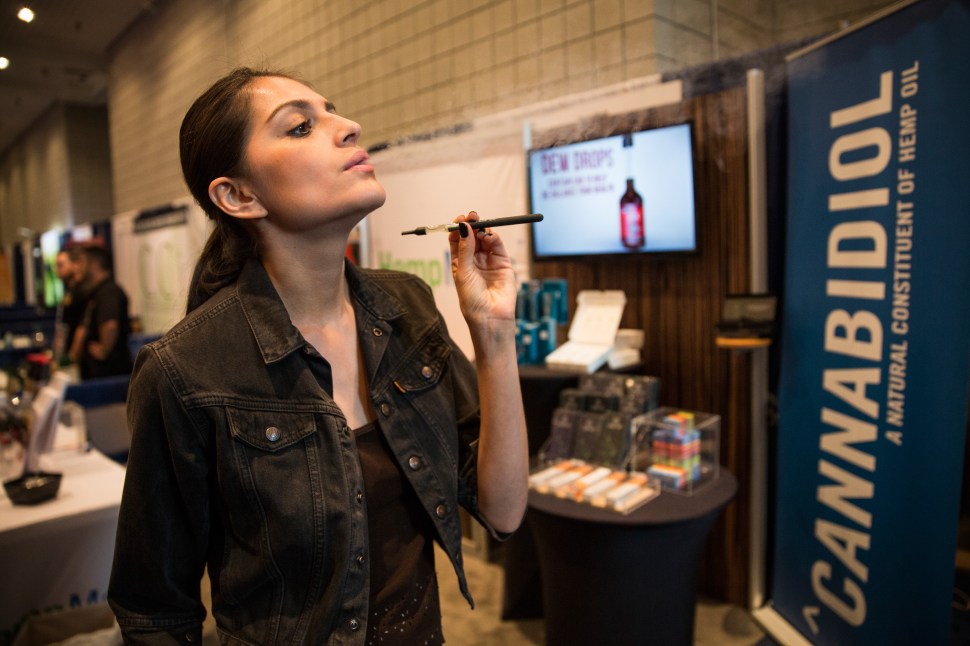 Say for example that the strain of pot you really favor is Ghost Train Haze. It's got the intensity you're looking for. You like its citrus scent, too. But how can you know that you're really getting the legit stuff? In an industry that's only partly legal and barely regulated, it could be easy for growers to sell you a lesser product and dress it up like the strain you love.
Eddie Miller sees opportunity there. As a cofounder of Invest In Cannabis, he's a major stakeholder in a company that's addressing that problem, All Strains. "We're collecting big data for cannabis," he said during a phone call with the Observer. The company is collecting data to insure that what's sold as Ghost Train Haze in one state is the same strain as what's sold under that name in another.
All Strains is just one piece of a larger ecosystem of pot companies that Mr. Miller's investments are building.
His strategy differs wildly from the typical online entrepreneur's. Today's aspiring-masters-of-digital industry tend put in 80-hour weeks focused on one very specific, very distinct problem, such as sharing links socially, putting personal musical equipment up for rent or making easy edits of smartphone video. It's unusual to talk to an entrepreneur whose metier is being in a lot of businesses.
Mr. Miller is in a lot of businesses, and he's investing in or working to solve a lot of related problems. Through his company WeSell.com, he operates 17,000 different domains, according to his bio on the Invest In Cannabis about page.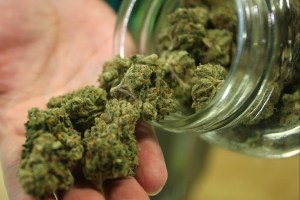 The most ambitious venture Mr. Miller is involved with, Cannabis Hemp Exchange (The CHEX, for short) though, links directly to All Strains, as an effort to create a real commodity market for marijuana. It will be an online, mobile-friendly database of pot buying and selling prices across all its shapes and forms, to manage wholesale exchanges between legal pot growers and distributors, at the wholesale level.
Mr. Miller expects the site to go live in September 2016. The fundamental technology is built on the same principles as the exchange for Bitcoin: block chain distributed databases, a highly resilient information system that keeps multiple copies of all records, making it hard to destroy the database and even difficult to modify the data, even with malicious intent.
"We've built our commodity exchange to create transparency in an industry where there's really not much yet," Mr. Miller said.
Standardizing across strains will facilitate trading, as the substance becomes legalized in more and more places and if interstate commerce gets legalized.
He's also a major shareholder in some other companies in the industry, such as a delivery service and a pot news media venture.
Through Invest In Cannabis, he's working to get the pieces in place to make it easy for demand for legal pot to spike as soon as law enforcement in a state is called off bud. "Things have changed dramatically," he said, describing the legal seachange underway. In Colorado, he said, it's already a regulated industry. In Nevada, he said, it will be soon. New York is starting to see its first dispensaries pop up.
As these new markets create opportunity, Mr. Miller is working to galvanize the investment community around them. Invest In Cannabis is organizing its inaugural Cannabis Investor Summit for September in San Francisco.
[protected-iframe id="5d542c3ddc7db26ab5c7b6cd1fc67307-35584880-79214703″ info="https://www.youtube.com/embed/B4O4GCBaqyA" width="560″ height="315″ frameborder="0″ allowfullscreen=""]