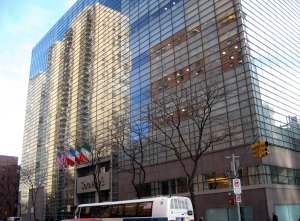 How do you like them numbers, Dan Loeb?
The hedge funder head of Third Point LLC riveted all eyes on Sotheby's a year ago when his proxy fight, essentially for control of the 271-year-old auctioneer, pushed longtime CEO Bill Ruprecht out. Now, in the first quarter that a new CEO, former Madison Square Garden exec Tad Smith, is helming the operations, Sotheby's profit dipped 13% from the year earlier, coming in about 8% below analyst's expectations.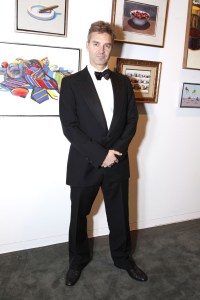 It was something of a technicality: a Contemporary Art sale that took place in the second quarter last year was pushed to July 1 in 2015. Currency exchange woes also dented profitability, the company said, as did severance costs. Last but not least there was an expensive "client authenticity claim," noted CEO Mr. Smith—related to a sale made prior to his arrival.
In an upbeat conference call with analysts, Mr. Smith acknowledged the "bumpy quarter" but said "we are recruiting talent" in contemporary art, targeting under-served areas of the U.S., and plans to expand its sales in jewelry, wine, collectibles and car sales and perhaps add new lines of business.
The company will be focusing efforts on client service for the ultra-wealthy, he noted. It will offer more merchandise in the "middle-market" for this clientele, which it deems the $25,000 to $1 million market. He hinted at commission hikes: "The company will charge appropriately for the services we provide."
Overall, there were few other surprises in the quarterly results announced this morning before the start of trading, except perhaps fact that Sotheby's is loaning a lot of money against art. The loan portfolio of its financial services division grew 30% in the quarter, generating profits of $24.7 million. It now stands at $774 million.
In good news for the auctioneer, the company's commissions from private sales—art sold behind the scenes, not on the block—rose 32%.
For the quarter ended June 30, 2015, Sotheby's reported a profit of $67.6 million, or 96 cents a share, compared with a year-earlier profit of $77.6 million, or $1.11 a share.
Quarterly revenue was flat at $332 million. The company is amidst, and expanding, a stock repurchase program.
Going forward, analyst speculation focuses on how hungry Chinese buyers will continue to be—they've been underpinning the roaring art market somewhat—given the country's economic slowdown. The company's new CFO Patrick McClymont noted that it's a "nuanced picture" and that sales from the region continued quite strong into July.
In trading on the New York Stock Exchange, Sotheby's shares (symbol: BID, updated at 3 pm EDT) sit at $37.23, down 8% on the day.