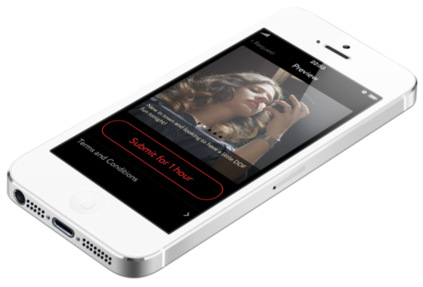 Following the multi-gigabyte Ashley Madison hack, you might think we now live in a world where it's no longer safe to break your vows of matrimony. Never fear, cheaters: one up-and-coming app wants you to know your secret rendezvous can be safely arranged through its services, with no data for hackers to steal.
Roman Sidorenko, one of the cofounders of the hookup app Pure, released a statement on Medium today, assuring users and potential users that they can meet people for whatever reason they want using its subscription mobile service, and no one will ever be able to find any evidence of solicitations. He wrote:
Guaranteed confidentiality and anonymity are part of our DNA. PURE is the only dating app on the market that does not require phone number, email address or Facebook login to use it.

All you need to meet someone is a selfie. When you are in the right mood, submit a meeting request and within one hour we will show you people who want to meet right now. When you like someone who likes you back, we give you one hour to get to know each other and decide where you want to meet.
He goes on to explain that the app uses end-to-end encryption and jettisons all photos, chats and related data after the hour expires.
On Pure, there are no profiles that sit on servers. You log in when you want to meet up with someone, and it shows your selfie to other people in the same mood at the same time. When the hour is up, whatever digital footprints you created get wiped. You'll have to do it again if you want to do it again.
After a free-trial, the app costs $19.99 per month to use (launched in late 2013, the company is already making money, according to Mashable). The payments are all handled through Apple or Google, so the company doesn't have any access to your credit card information for hackers to steal, according to the Medium post.
So, fear not, husbands and wives in existential crises: a discreet encounter is still just a few clicks away.