Bachelor in Paradise is our reward for slogging through weeks of Kaitlyn, Shawn and Nick's nonsense. Join us, as contestants from The Bachelor and The Bachelorette seasons past stop being polite, and start getting real (drunk and crazy).  
A rose to the number of times Virgin Ashley has reviewed a vocabulary textbook: approximately the same number of times she has engaged in sex, IF YA CATCH MY DRIFT. Can someone please inform Ashley that "commiserate" more or less means "to find a miserable person and go be miserable with them"? And that it's super redundant to say she's "commiserating" with Joe "in our absolute misery"?
Despite Virgin Ashley's attempts at miserably commiserating in misery with Joe, Joe refuses to talk with her about her break-up with Jared because he's bad at "emotions."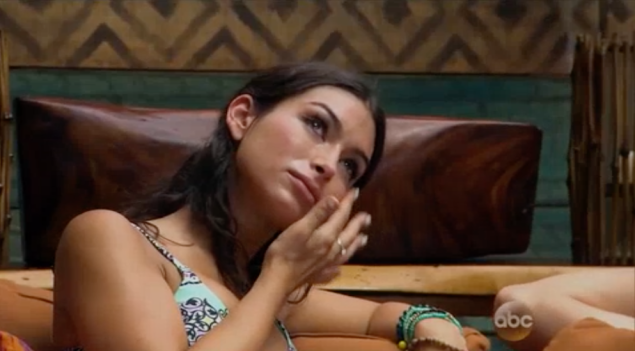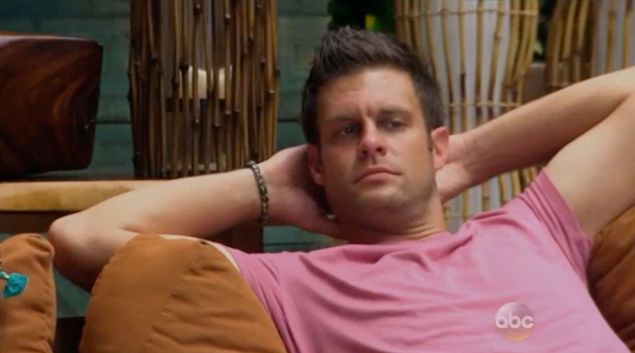 A rose to any Bachelorette crew member who still has the number for whatever therapist saved Shawn from throwing himself off the nearest Irish cliff, because DEAR GOD, CAN WE PLEASE BRING HER IN TO DO SOMETHING ABOUT VIRGIN ASHLEY.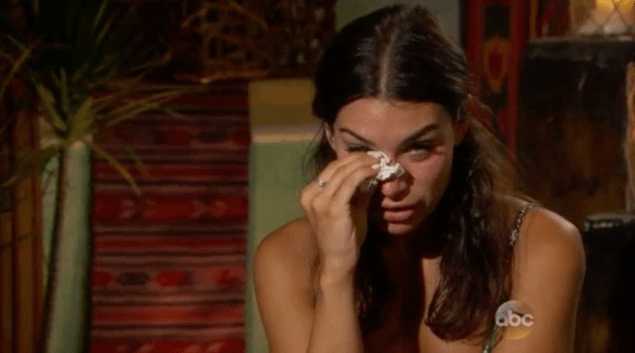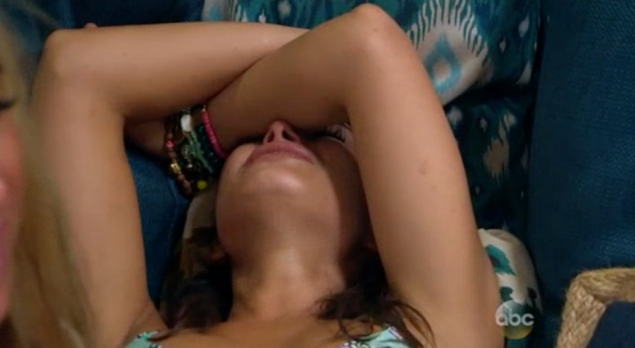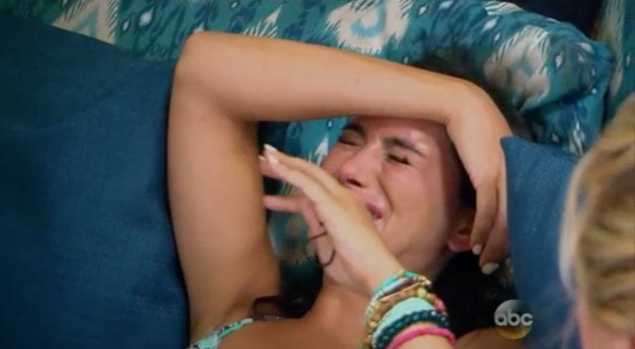 A rose to poor Juelia, who definitely doesn't need to be listening to Virgin Ashley's deranged moaning after all the crap she's been through.
A rose to Juelia's daughter Ireland; I hope Ireland enjoys being read her bedtime stories by a man-shaped tub of Muscle Milk, because things get pretty steamy between Juelia and Mikey as soon as the couple climbs aboard their private jet bound for their overnight date in Guadalajara.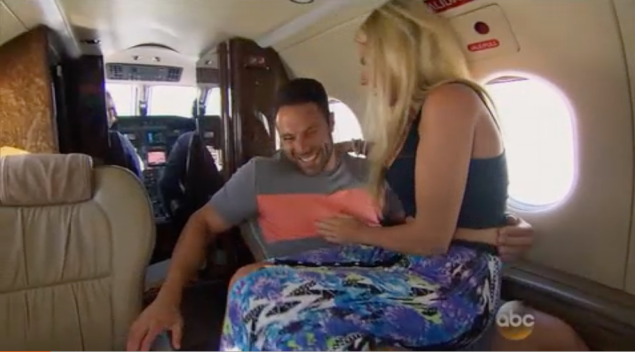 No roses to Kentucky Joe's theory that revealing Sam's text messages—the ones instructing him to do "whatever it takes" to make sure they end up together—will clear his name. This was a text message, bro. Gurl probably gave you instructions via poop emojis; she didn't order you to screw over a widowed single mom while holding a gun to your head or threatening to steal your supply of Dippity Do.
In short, text messages or not, Kentucky Joe is still a big ol' butt head.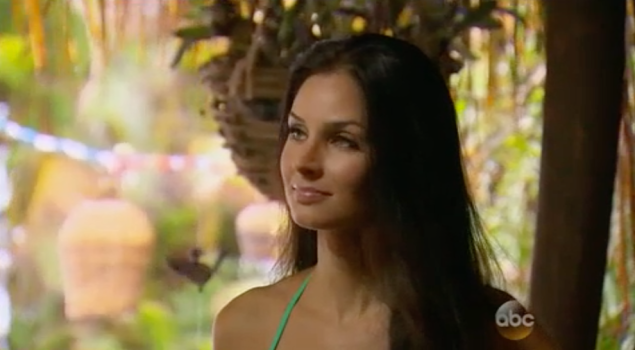 A rose to the best part about dating a girl whose past three boyfriends refused to so much as look at her sexually: As in the case of Kirk and Carly, you don't have to do much to make her really, really excited about dating you.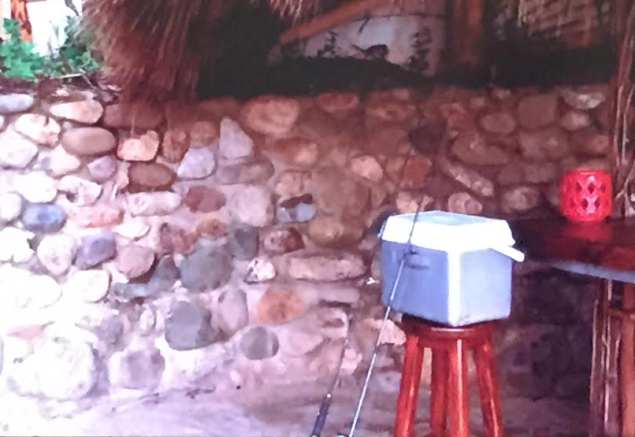 Wow, no roses to the one date activity less sexy than watching a sweaty band of wrestlers in too-small spandex throw cups of beer into each other's faces: climbing into the ring and pretending to fight your potential future spouse. Because nothing says "please be the stepfather to my daughter!" like simulating husband-on-wife combat!
A rose to the great lengths to which contestants in the Fantasy Suite go to pretend they don't have sex—"It's just going to be nice to spend more time with him," Juelia declares—when the next morning they appear on camera with hair that looks like this: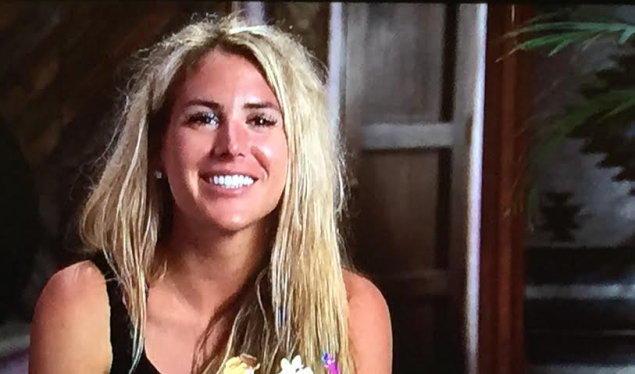 A rose to literally the dumbest decision in Bachelor in Paradise history: Kentucky Joe taking dating advice from Virgin Ashley, a woman who has never so much as Wikipedia'd the word "penis," and who has spend approximately 98 percent of this season weeping hysterically over a restaurant manager with patchy facial hair.
Ashley advises Joe to approach Sam and pretend to start their relationship fresh—to say, "Hey my name is Joe, and I think you're the prettiest girl on this beach." SHOCKINGLY, this tactic fails spectacularly, and Joe comes no closer to winning back Paradise's resident Hot Lady and noted Gone Girl enthusiast.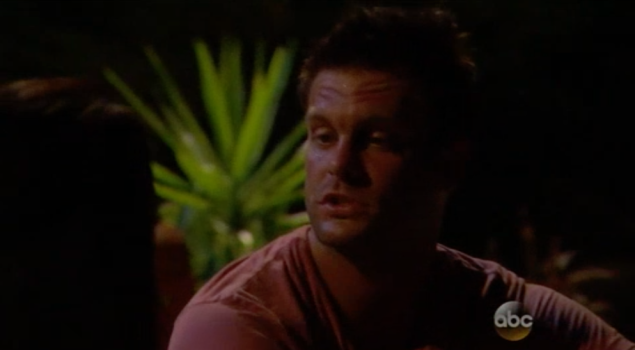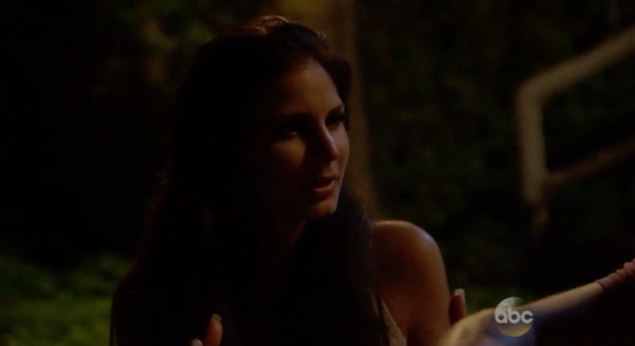 A rose to the valiant Tanner for bravely picking up J.J.'s noble tradition of delivering totally absurd analogies. "This chick is like a chess master," Tanner says of Sam, "except instead of chess pieces they're dudes, and the end game is total destruction."
Two roses go to Justin: the first for heightening Joe's misery by asking Sam out on a date, and the second for drastically improving his hair situation since appearing on Kaitlyn's season of The Bachelorette.
A rose to feeding donkeys, adorable man-sweaters, country dancing, dimples and snuggling, because BEN H. IS THE NEXT BACHELOR, LADIES AND GENTLEMEN!!!!