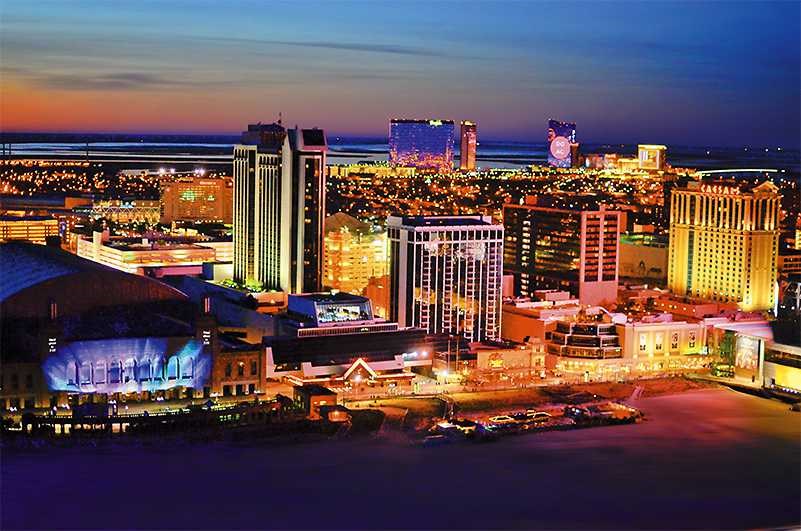 As Atlantic City attempts to find ways to improve its desperate financial straits, Democrats in the 2nd District are calling for action from Governor Chris Christie on a Payment in Lieu of Taxes bill that has languished in Trenton since being passed by the assembly and senate. District Republicans say that the 15-year measure would place an undue burden on taxpayers in lightening failing casinos' dues to the district, and are requesting a conditional veto from the governor's office until the share of revenue that they were promised during local negotiations becomes an explicit term of the bill.
The debate also is raging between city officials like Mayor Don Guardian who see the measure as an imperfect solution to an immediate crisis, and Atlantic County mayors and freeholders who see it as short-sighted capitulation to an industry that is long past its prime in New Jersey.
"What you're doing is fixing the casino tax," said Republican Atlantic County Executive Dennis Levinson. "But they will pay Atlantic City, their host community, for 15 years. So the only stability will be for the casinos while all other non-gaming taxpayers in Atlantic City, non-gaming commercial and residential, they will see their taxes increase."
"I don't think we should make the situation worse by adopting  a PILOT bill that doesn't fix the breakdown of revenues between the city and the county," said Atlantic County Republican Chairman Keith Davis. "I think the answer is for Atlantic City to give serious consideration to a municipal reorganization through a bankruptcy, but nobody else seems to share that."
Assemblyman Vincent Mazzeo (D-2) disagreed, citing the need for the district to make its own decisions when it comes to its own budget.
"The disagreement between the city and the county is on the 13.5%," said Mazzeo, referring to the figure that PolitickerNJ previously reported as the contested sum likely holding up the bill's passage. "I don't think it's a good idea to put it into the bill because you'd have to go through the state every time that you want the number to go up or down. I think the governor should sign the bill the way it is."
After saying that the bill had lingered long enough for Republican support to dwindle, Levinson went so far as to question its constitutionality, saying "[the] New Jersey constitution makes it pretty clear that people have to be taxed the same. It will probably never pass constitutional muster, and I'm sure the governor sees that also."
The bill, which was sponsored by Senate President Stephen Sweeney (D-3) and Senator Jim Whelan (D-2), has been touted as a vital step that would in the words of Assemblyman Ralph Caputo (D-28) "stop the bleeding" for Atlantic City as it attempts to diversify its economy by becoming a vacation and convention destination rather than a gaming town. The city is hoping to reduce casino revenue to less than 50% within 10 years.
It will take a long time before Atlantic City can develop the kind of infrastructure that will help it mend the damage competitors in New York and Pennsylvania have done to its livelihood. The possibility of new casinos in North Jersey has struck a nerve with locals who don't want even more competition taking away from city tax dollars.
Chairman of the Assembly Gaming Committee, Caputo says that courting the lingering casinos in Atlantic City with the PILOT bill, while opening up new sites for gaming above the Raritan, could be the best strategy for state-wide economic relief.
Noting that much of North Jersey is also still recovering from the 2008 recession, Caputo said that state tax revenue should be foremost in legislators' and voters' minds. "If we're able to get casinos, hopefully we'll be able to supply additional tax funding. The state of New Jersey doesn't have it. We don't have those kind of resources to supply that kind of bailout," said Caputo.
When reached for comment on the status of the bill that he and Sweeney have seen through to the governor's desk, Whelan said "[you'd] have to ask the governor."