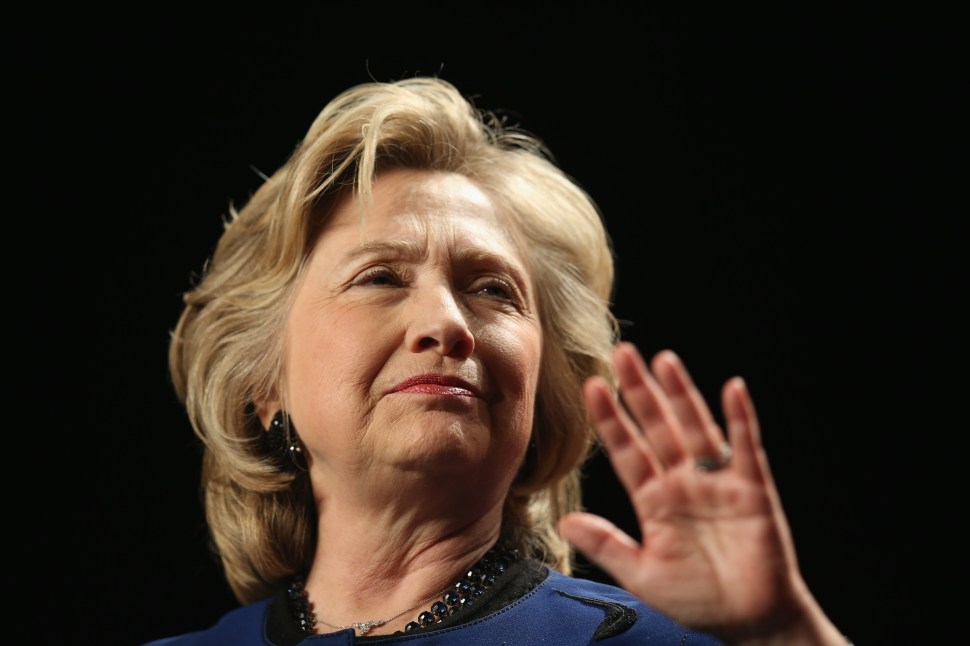 Wednesday afternoon, moving very quickly, Washington D.C. federal judge Emmet G. Sullivan ordered the State Department to explain to him in writing what it is doing to work with the FBI and the Department of Justice to obtain the emails from Hillary Clinton's server, and where any missing emails might be found. As we reported yesterday, the conduct of Mrs. Clinton implicates countless criminal statutes.
In its status report just filed, the State Department has told the judge that it is doing absolutely nothing to obtain any emails other than those Mrs. Clinton already provided. Apparently, the State Department hasn't read our prior reports on Judge Emmet G. Sullivan or taken note of how similar claims have not been well-received when made by the IRS.
With astonishing disregard for the truth, the Judge's questions, or its responsibilities to Congress or the citizens of the United States, the State Department advised that it "is not currently working with DOJ, the FBI or other agencies" for two reasons. "First, the FOIA does not require an agency to search for and produce records that are not in its possession and control." And, it claims that it is neither in possession nor control of the Clinton's server.
Obviously, that is precisely the cause of the entire outrage in the first place. The initial legal violations exist because the State Department did not require, and Mrs. Clinton did not use, the secure State.gov for her official emails. Mrs. Clinton should never have had any official State Department information in her personal account or on her server—most especially any sensitive, classified information or any information "respecting the national defense" such as drone signal intelligence. See 18 USC Section 793.
Mrs. Clinton should never have had any official State Department information in her personal account or on her server—most especially any sensitive, classified information or any information "respecting the national defense" such as drone signal intelligence.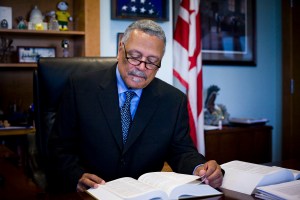 Everyone at the State Department who knew she conducted all of her business on a private address and had the unsecured server at her home is part of this problem and violation. Thus, all at the State Department of any ranking during her tenure may very well be implicated in her conspiracy to violate numerous statutes, including 18 USC Sections 793(d), (e), (f), & (g)—each of which carries a possible 10 year term of imprisonment.
The second and equally appalling reason the State Department is doing nothing to respond to Judge Sullivan's request is because it is taking Mrs. Clinton's carefully-worded sworn declaration to mean that she actually provided all of the relevant emails, and it has found nothing responsive in what the culprits have already provided. It is content to let the proverbial "fox guard the henhouse" and let Mrs. Clinton dictate what everyone sees. If that is allowed, rest assured there will be no evidence of the Benghazi murders or Huma Abedin's conflict of interest, because those emails were not produced by Mrs. Clinton and are no doubt among those she may have successfully destroyed.
No problem. No need to look further. We always let the person being investigated limit the evidence that can be reviewed—right?
Futhermore, her declaration does not even say that she actually produced everything. We know that she did not. We already know from the production of emails by her confidant, Sidney Bluementhal, that Mrs. Clinton obviously destroyed or failed to produce all of her government emails. Indeed, Mrs. Clinton has admitted destroying tens of thousands of emails, and then she apparently had her server professionally scrubbed.
The State Department claims they have not found any responsive emails—either in her production, or the initial production of Huma Abedin—so they think they're done. The State Department "does not believe that a reasonable search for records responsive to [Judicial Watch's] FOIA request requires a search of former Secretary Clinton's server."
Judge Sullivan will likely cause them to think again—as well he should. Neither the very concerned public nor this federal judge should be satisfied with the already complicit State Department's or Mrs. Clinton's or Ms. Abedin or Ms. Mills' determination of what it reasonable. Fortunately under the rule of law, their perspective does not form the legal standard.
Moreover, the affidavit of John Hackett informs that there may well be other sources for records even in the State Department, supposedly the subject of some level of search. Mr. Hackett's affidavit also verifies that Huma Abedin, as Mrs. Clinton admitted also, had an account on Clintonemail.com. None of those emails have apparently been produced. Were they also wiped from Mrs. Clinton's server—the very emails that would evidence her paid performances for three Clinton-related entities simultaneously? Apparently so.
And, given the fact that Ms. Abedin was working at the same time for Teneo and for the Clinton Foundation, there are two more places where her emails may reside that evidence her conflict of interest during the time she was working for the State Department.
At this point, numerous officials in the State Department could very well be implicated in obstruction of justice and assorted conspiracy charges, and the more the State Department thumbs its nose at this Article III judge, the worse it is likely to get.
As we said yesterday, it's time for a national outcry for the appointment of a special prosecutor, untethered from anyone in the current administration, to investigate these outrageous breaches of national security and the ever-growing cover-up and protection of Mrs. Clinton that has been mounted by multiple agents and agencies.