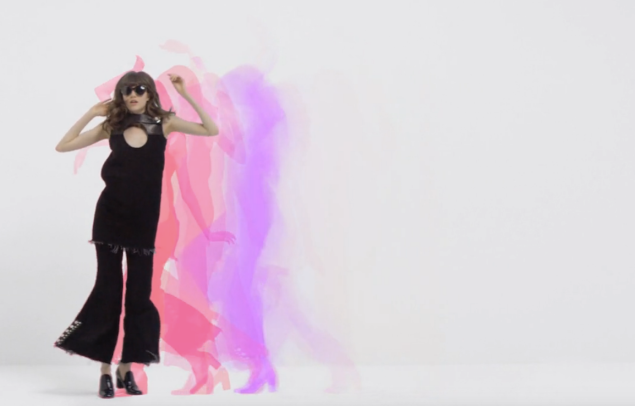 "To be a relevant brand means that everyone needs to be talking about you," Melisa Goldie, chief marketing officer of Calvin Klein, proclaimed last week with regard to the brand's soon-to-be-launched #mycalvins campaign. The ads featured text boxes overlaid on seductive black and white photos—meant to instigate conversation about sexting, Tinder and the world of app-centric sexuality as a whole.
In keeping with the theme of eyebrow-raising relevancy, Calvin Klein has selected new-wave art and media director Charles Atlas to create the brand's Fall 2015 video Ad campaign. Mr. Atlas is largely known for having directed The Legend of Leigh Bowery in 2002—a film that built itself quite the cult following charting the legacy of the London performance artist.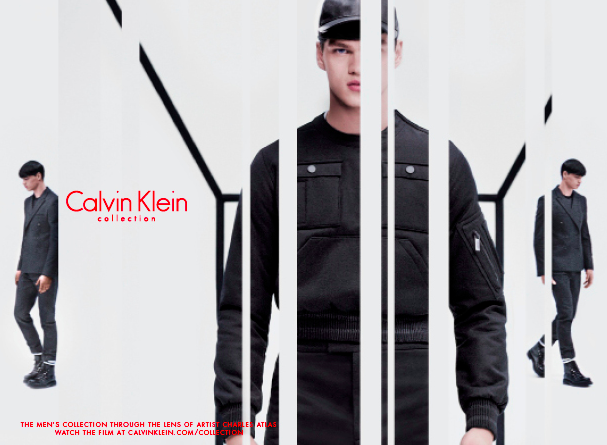 Recognized for his particular brand of "media dance," Mr. Atlas' choreo-films have been displayed in the Whitney and MoMA, as well as the Pompidou in Paris and the London Institute of Contemporary Arts. "I've always been interested in fashion, but I've never participated in it," Mr. Atlas told Style, "The people at Calvin Klein were so welcoming and really wanted me to do whatever I wanted to do"
The film for the female collection, featuring clothing by Women's creative director Francisco Costa, depicts models Grace Hertzel, Maartje Verhoef and Tami Williams dancing in small incremental motions. The Warhol-esque frames often show several tinted images of the same girl at once, moving fluidly in a slew of pop-art colors backed by a spirited Nico song.
Men's creative director Italo Zucchelli worked with Mr. Atlas to create the film for the Male collection. Almost entirely in black and white, the film is centered around a collection of intersecting, slow-moving black lines, each of which jauntily forms a selection of geometric figures while models Filip Hrivnak and Otto Pierce pace in front. The men drum along to an edgier electronic track by Austrian composer Christian Fennesz.
"We're really engaging ourselves as a company to push this atmosphere of collaboration, of not being dictators, but being enablers," Mr. Costa explained, of the label's work with Mr. Atlas. The campaign is intended to appear as an artistic representation rather than a commercial product. The collaboration certainly marks a large creative step for the brand, and yet another testament to the always avant-garde work Calvin Klein never fails to produce.