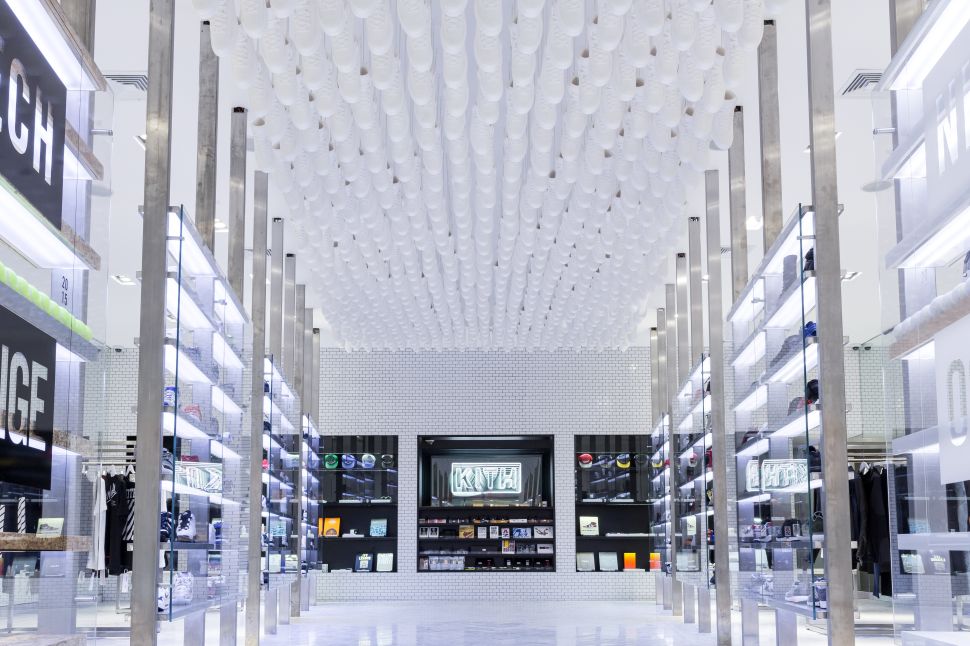 Kith is a destination for its legions of sneaker head shoppers addicted not only to the brand's healthy selection of footwear, but their own eponymous label of athletic-inspired menswear staples. Today, the streetwear mecca is set to reopen their Brooklyn flagship designed by duo Alex Mustonen and Daniel Arsham, also known as Snarkitecture, complete with a VIP room and cereal bar.  
"The right side of the storefront is the beginning of the story we're going to tell every six to eight weeks," Kith creator Ronnie Feig said yesterday during a visit to the store, breaking mid-sentence to turn away yet another shopper eager to get inside. Nearly 10 were turned away during my hour-long visit. "Right now, we're telling the story of the rivalry between Pete Sampras and Andre Agassi along with Nike. We're also launching product for the U.S. Open, which is the Sampras shoe that they brought back called the Air Oscillate, and the Agassi AirTech Challenge 3."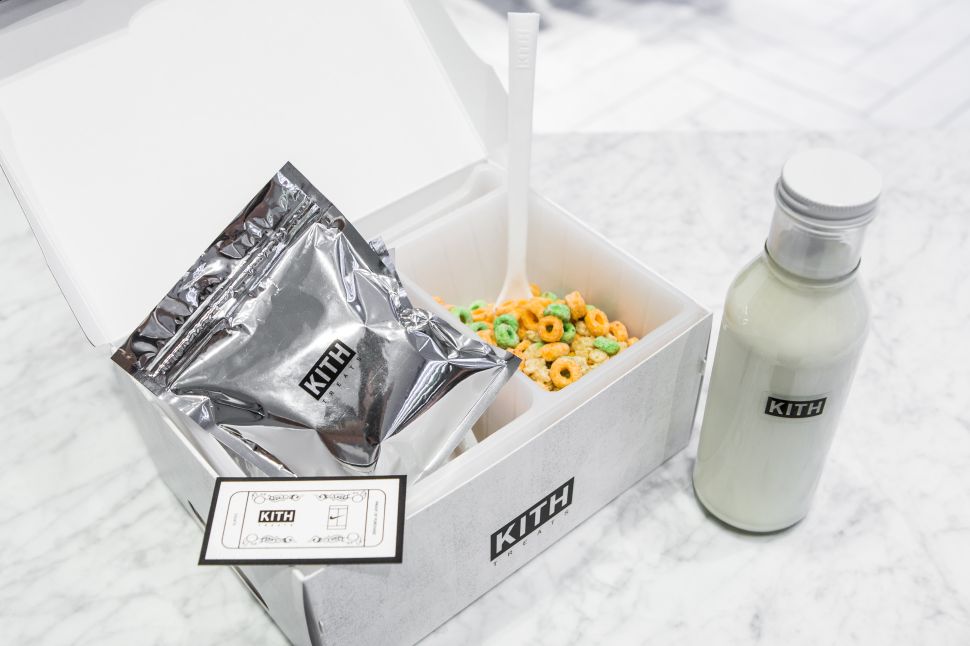 "This store stands as a big notch in the timeline of our brand. We wanted to build something that felt like it didn't belong on the block," Mr. Feig said. "We want this to be a destination." The store stands across from dollar slice eatery Ginos, and neighbors a newly vacant plumbing storefront rather than the specialty shops you might find in Williamsburg. Aside from the limited edition kicks, the store also includes a cereal bar stocked with retro favorites like Cinnamon Toast Crunch and Cookie Crisp. "This is a childhood dream of mine. At 12 or 13 years old I wanted to open a cereal bar. I started when I was 13 in retail, selling footwear and apparel, and this took a back seat. Now that I'm in a position to do this, I want to make it happen. So, the idea behind this really is to build your own box." Said "box" is not a cereal box though. The treats are presented in a shoe box outfitted with a bowl, spoon, and Kith-branded milk.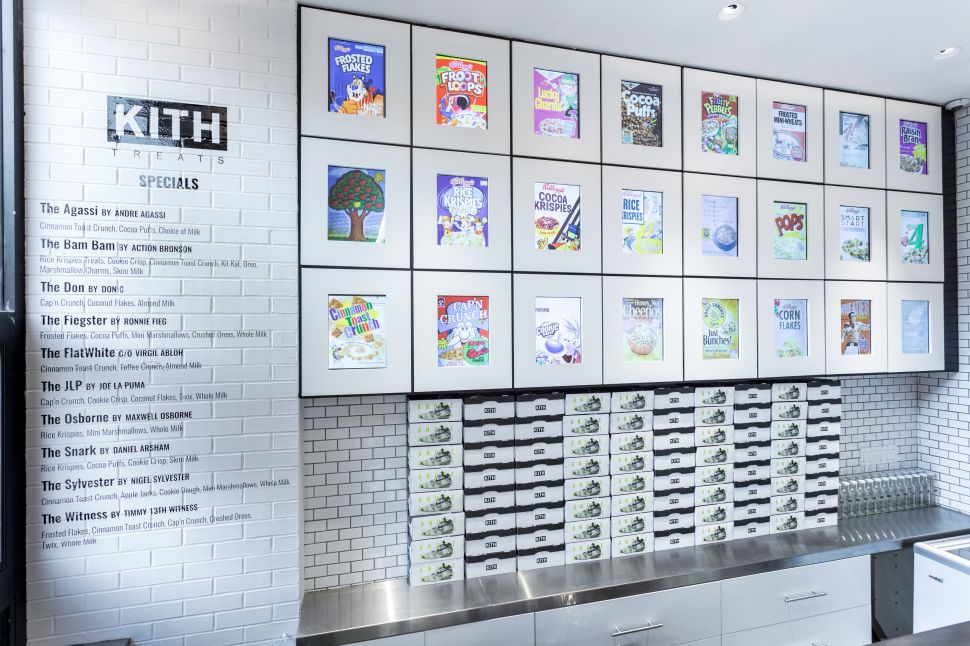 Hidden in the back, accessible only by access card, is the store's VIP room. Only 50 longtime shoppers will be given access to the room, which serves as equal parts personal shopping room and hangout space. Footballer Victor Cruz and rapper Action Bronson will both be given access, however none of them will be allowed to wear their shoes. "It's shoes off," Mr. Feig said as we entered the space, where likely thousands of pairs of shoes will be sold. "The spaces are new, and I like to keep them new. If I could make people take their shoes off in [the main store space], I would."