How come our first day of school looks were never this stylish?
Fashionable folks of all ages flocked to the Central Park Zoo yesterday for Ralph Lauren's Fall 2015 Children's fashion show. An audience that included Rachel Zoe, David Lauren and Lauren Bush Lauren looked on as pint-sized stars—including Ms. Zoe's adorable son, Skyler—modeled the designer's latest kids' collection.
Former fashion models Diane Kruger and India Hicks were also in attendance, posing for photos alongside Ms. Zoe and Mr. Lauren.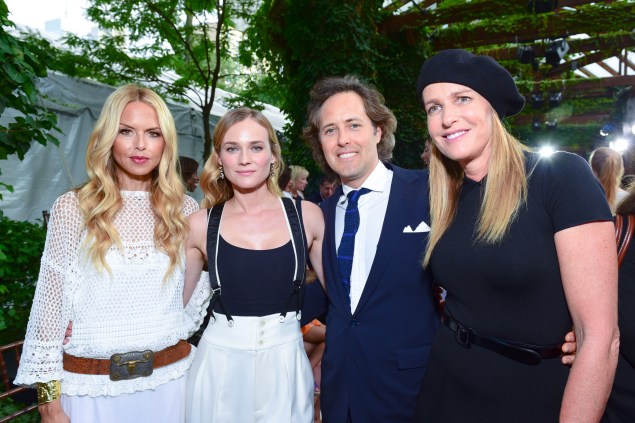 The big names were not just on the sidelines. One of the runway models was Levi Miller, who plays Peter in the upcoming film Pan, alongside co-stars Hugh Jackman, Amanda Seyfried and Rooney Mara. Mr. Miller wore jeans and a polo tee instead of Peter Pan's traditional green garb, but still managed to squeeze in a pirate's hat.
Another recognizable face on the runway was Maddie Ziegler, star of the reality show Dance Moms as well as a number of Sia's music videos (she danced in a giant cage with Shia Laboeuf for the "Elastic Heart" vid). At yesterday's fashion show, she modeled a blue plaid dress with black fingerless gloves and boots.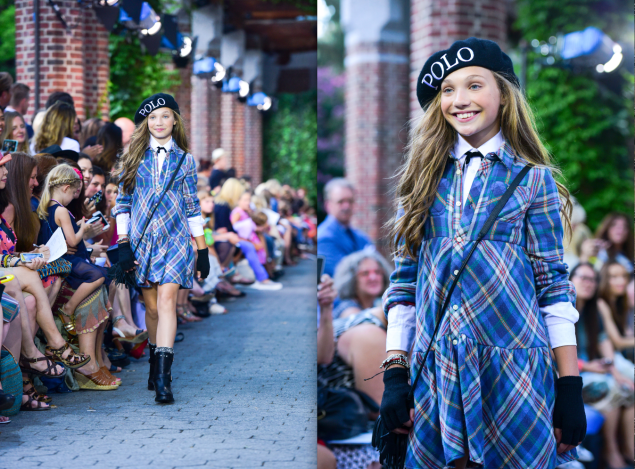 Ms. Ziegler's sister, Mackenzie, also walked in the show.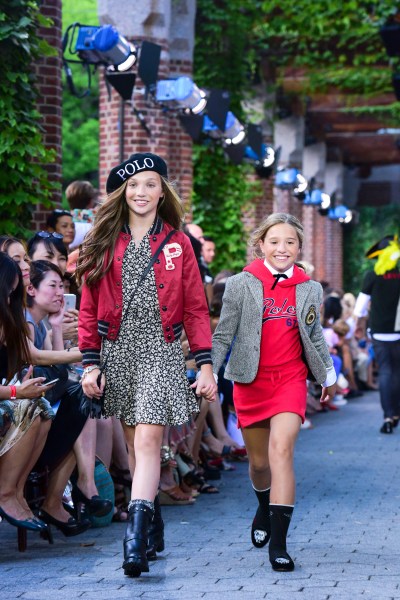 It was no wonder Ms. Zoe was in the audience; her son, Skyler, also walked the runway. Look at that smile!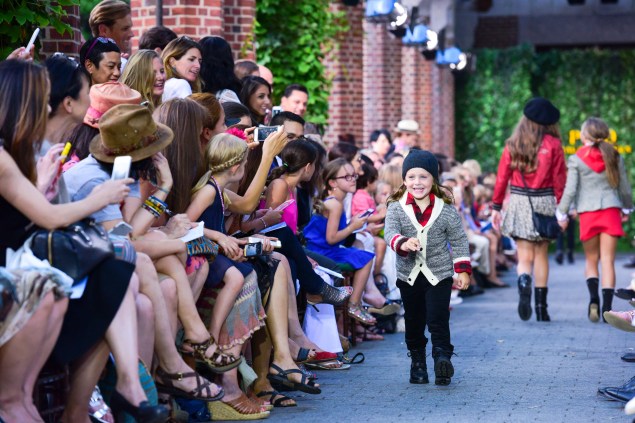 Another notable model was Cory Nieves, the charismatic kid behind Mr. Cory's cookie company. He might be known as the "10-year-old cookie mogul," but he also knows how to work a runway.