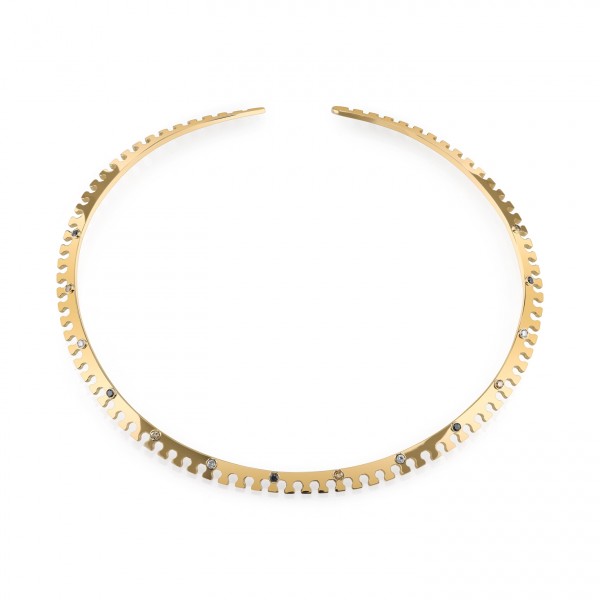 Before jumping to conclusion that choker necklaces should stay in the '90s and never be worn again, just hear us out. First of all, referring to them as a collar is equally acceptable, and slightly less of a #TBT term.
Through in-depth research, this particular writer has figured out that a delicate swoop of gold, resting lightly on the collarbone, is an easily adoptable accessory with nearly every outfit. T-shirts, collared tops, and even v-necks will benefit from a playful choker.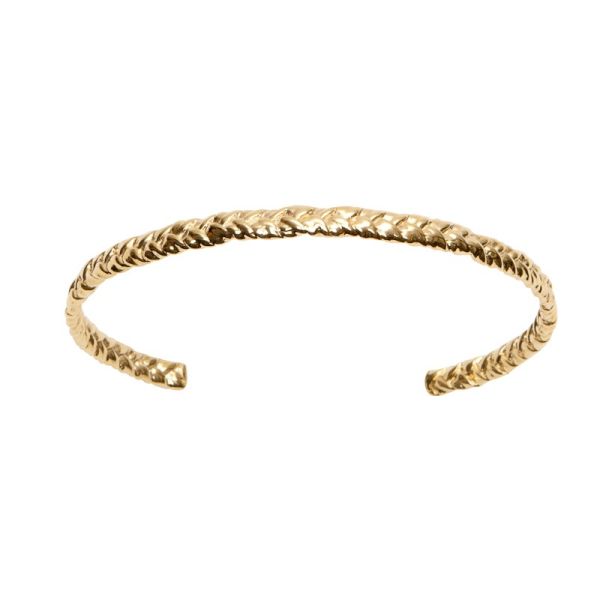 Minor details make the difference here, whether the necklace in question is braided like Jennifer Fisher's or accented with tiny spots of turquoise, à la Aurelie Bidermann. And diamonds? Those should be taken into serious consideration, as VMT has shown. We have a penchant for Alexis Bittar's playful number with a tiny gold hoop. So, will you try out the choker?