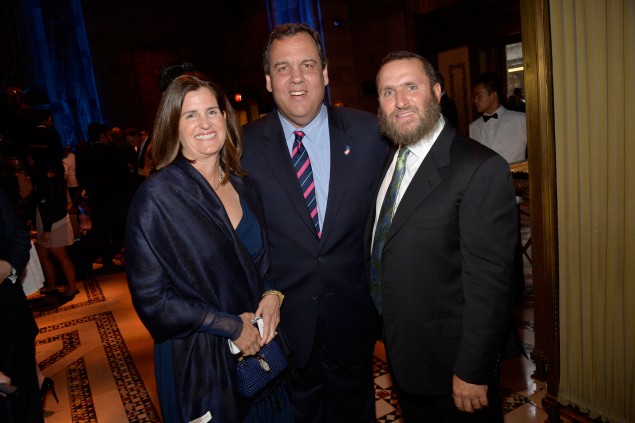 PolitickerNJ has learned that Governor Chris Christie will be in attendance at a press conference at the Chabad House at Rutgers University, 170 College Ave. in New Brunswick, to show his solidarity with state Republicans who oppose President Obama's deal with Iran. The conference will take place at eleven o'clock next Tuesday. 
A release from Jewish leaders described the event as a "Press Conference Urging Senator Cory Booker and Members of New Jersey Congressional Delegation to follow the example of Senator Robert Menendez and Oppose The Iran Deal." The event is being spearheaded by Shmuley Boteach, the Englewood rabbi who ran against Bill Pascrell for Congress in 2012, and Ben Chouake, the president of NORPAC, the bipartisan political action committee that backs pro-Israel candidates. According to an email obtained by PolitickerNJ, other invited guests include Assemblyman Gary Schaer, former Congressman Steve Rothman, State Senate Majority Leader Loretta Weinberg, Jersey City Mayor Steve Fulop and Hoboken mayor Dawn Zimmer.
The news comes as Christie's presidential poll numbers continue to suffer, with the governor slipping into 11th place. It's possible that Christie is trying to join the fray on Iran in an effort to boost his national support and his popularity back home.
Christie has previously voiced his opposition to the deal, saying that President Obama "lied to the American people."
Senator Bob Menendez has also criticized as being too lenient on Iran, while Booker has stayed mum.
"Frankly, in my view, the overall sanctions relief being provided, given the Iranians' understanding of restrictions on the reauthorization of sanctions along with the lifting of the arms and missile embargo well before Iranian compliance over years is established, leaves us in a weak position, and – to me – is unacceptable," said Menendez.
CORRECTION: The location for this event was changed after this story appeared; it has been updated to reflect the correct location.