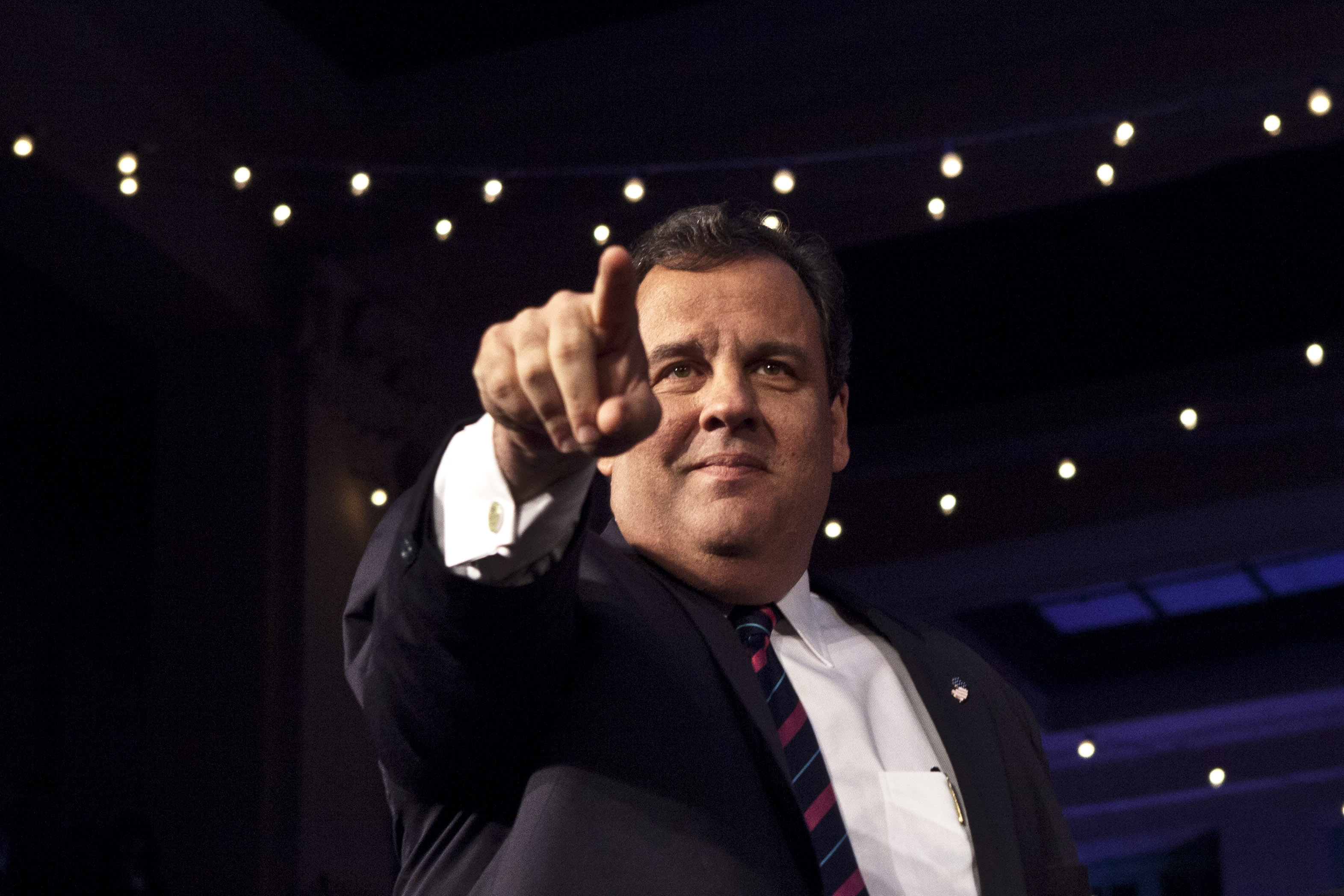 As New York, New Jersey and the federal government try to figure out how to fund a $20 billion train tunnel under the Hudson River, Comptroller Scott Stringer today tore into New Jersey Gov. and Republican presidential candidate Chris Christie for scuttling an earlier cross-Hudson project.
"His delaying of the tunnel and basically walking away from it a number of years ago has disqualified him from ever running for president of the United States, much less being the governor," Mr. Stringer told the Observer today at an unrelated press conference, when asked who should pick up the check for the tubes.
Asked about Mr. Stringer's comments, a spokesman for Mr. Christie said, "Who?"
The existing train tunnel across the Hudson is shared by NJ Transit and Amtrak, and is in dire shape—made worse by serious flooding during Hurricane Sandy. Poor conditions have been causing frequent delays for NJ Transit commuters and riders of regional rail; the federal Transportation Secretary Anthony Foxx has said it's near criminal that there is no plan in place for replacing the tubes. Closing a tunnel at a time for maintenance would mean brutal delays for riders.
In 2009, Mr. Christie scuttled plans for what was then called the ARC Tunnel, which stood for "Access to the Region's Core," because he said New Jersey, not the Port Authority, would be on the hook for cost overruns. The project would have created two new tunnels for NJ Transit trains that deposited them alongside Pennsylvania Station, and would have ended the need to share the existing Amtrak tunnels—which, with both services running through them, are at capacity. Mr. Christie spent the money instead on road projects.
(Mr. Christie's office has offered many explanations for why he cut the ARC tunnel, arguing that it wasn't well-engineered and wouldn't connect to Penn, and saying New York wouldn't have had to contribute any money to the project.)
The new proposal, dubbed Gateway, would carry both Amtrak and NJ Transit trains into Pennsylvania Station and would cost significantly more than ARC. Sen. Charles Schumer, a New York Democrat, recently called for the creation of a new development corporation to pool funding, mainly from federal entities, to pay for the tubes.
"I do think that Sen. Schumer, Gov. Cuomo and others should begin the discussion to come up with a timeline and a financial plan. This tunnel is crucial to the economy of both New Jersey and the city and we can't wait any longer," Mr. Stringer said.
But then, his attention quickly turned back to Mr. Christie, whose poll numbers are sagging in both primary states and at home.
"But if you remember way back when, when Christie, for his own political, narrow political, agenda, basically said we don't want this federal funding—it's just so outrageous that every time I see this character talk out of both sides of his mouth, I really just think of how unqualified he is as a public official," Mr. Stringer said. "And while tunnels tend not to make big headlines, they actually are critical to the economic prosperity of working people."
Mr. Christie and other top New Jersey officials met with Mr. Foxx this week to discuss the tunnel, a meeting Mr. Cuomo decided not to attend. Mr. Cuomo said he believed there was consensus among all sides at the meeting about who should foot the bill.
"The federal government has to go first. They have to pay the lion's share. Once they give us that number, we'll figure out how to close the gap," Mr. Cuomo said on NY1.