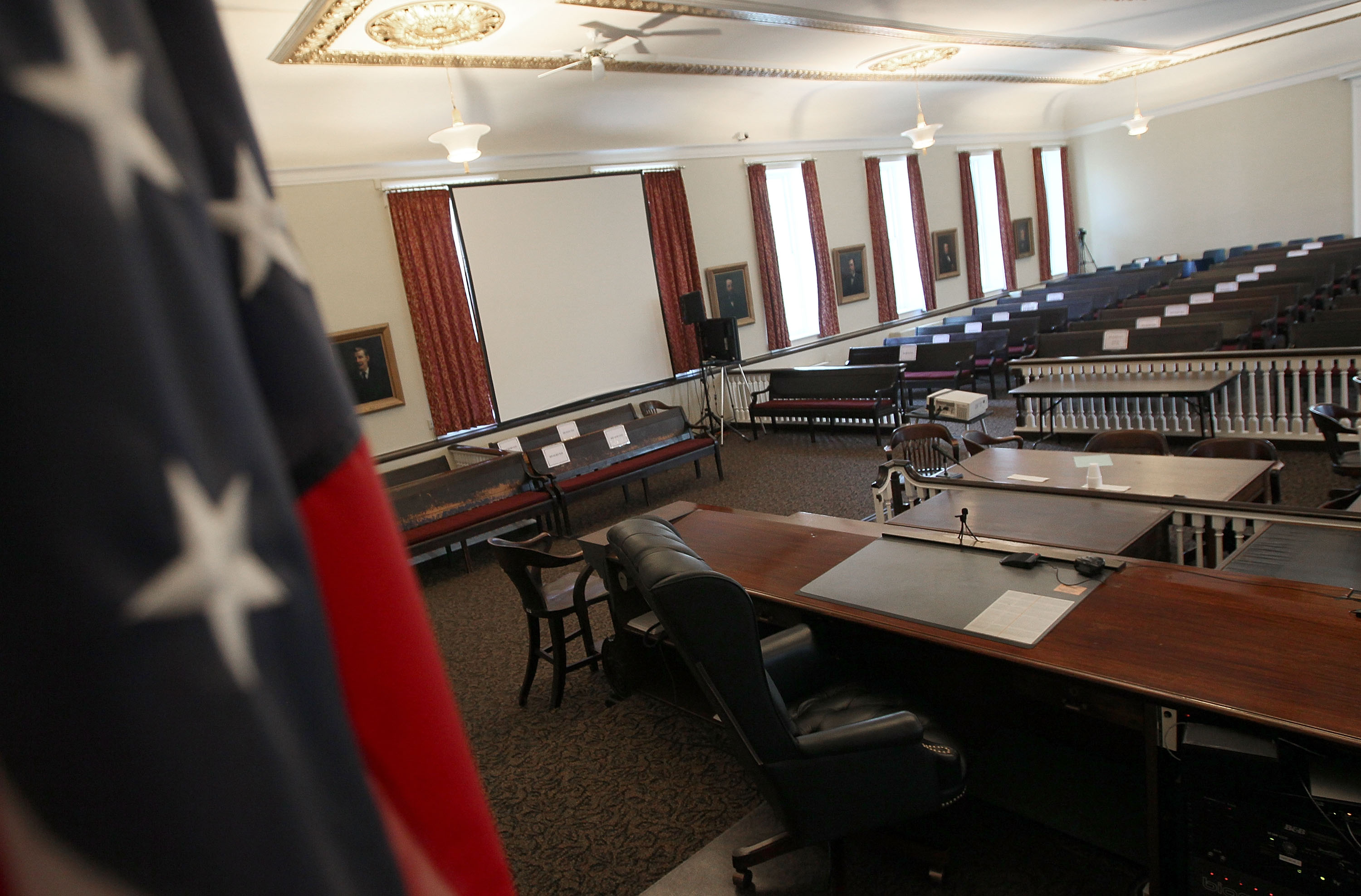 "You have the right to an attorney. If you cannot afford one, one will be provided for you."
That right—enshrined in many minds thanks to repeat viewings of cop shows—comes with an asterisk: it applies only to criminal cases. But a growing coalition of lawyers, legislators and judges hope to expand the rights set out in the 1963's landmark Supreme Court case Gideon v. Wainwright to apply to civil cases—seeking a so-called Civil Gideon.
"I think anyone facing a life-altering judgment—whether it's incarceration, eviction, deportation, loss of custody of your children, foreclosure on a mortgage you have—anyone facing those kinds of judgements should have representation, in my opinion," City Councilman Mark Levine told the Observer.
As a start, Mr. Levine has proposed legislation guaranteeing a right to a lawyer for low-income tenants facing eviction and homeowners facing foreclosure in housing court. It's one of the incremental steps municipalities nationwide are looking to take in the absence of a full-fledged nationwide right to counsel—not for slip-and-fall tort lawsuits, advocates note, but for legal matters where "basic human needs" (housing, health, safety, sustenance and child custody) are at stake.And it would be a very big step.
"It would make it the first jurisdiction, city or state, to provide a right to counsel in a housing matter," John Pollock, coordinator of the National Coalition for a Civil Right to Counsel, said. "It's impossible to overstate how incredible an achievement that would be."
The potential price is incredible as well, though the proposed cost depends on who you ask. The Independent Budget Office puts the net annual cost at somewhere between $100 million to $203 million—that's after up to $143 million in homeless shelter savings, but with the state and federal governments benefiting most. (Mr. Levine argues the city could recoup some funds other governments will pocket, and that the number of eviction cases might drop when landlords realize tenants will have representation, requiring fewer lawyers.)
Those backing the right to counsel—including a growing number of bar associations—argue that it's a matter of a "justice gap." People with money, like landlords or banks, arrive in court with a lawyer—while people without money, like tenants or beleaguered homeowners, don't.
"All lawyers know this in our heart of hearts: we have an adversarial system of justice, and in that system each side has an advocate who understands the legal rules and understands the facts," Bryan Hetherington, chief counsel for the Empire Justice Center, told the Observer. "And it is the clash of those two advocates, in front of a neutral decision maker—either a judge or a jury—that is most likely to lead to the truth."
In many ways, the implications of civil cases can be as important as the potential loss of liberty that guarantees someone a lawyer under Gideon, argue advocates. Losing an apartment can lead to homelessness. Losing health care can lead to catastrophic outcomes, even death.
While it was the Supreme Court that first declared a right to counsel in criminal cases, the push for civil representation will probably stay local: the Roberts Supreme Court is unlikely to back a so-called Civil Gideon.
Still, New York State's chief judge, Jonathan Lippman, told the Observer that the high court wasn't always friendly to a criminal right to counsel, either. Twenty years before Gideon, the court ruled that there was no right to counsel in state-brought cases even if prison was a possibility. In the intervening two decades, public opinion changed—as Justice Lippman thinks it is changing now.
"If you go out on the street and say to people, in the world we live in today, after all the economic problems with foreclosures, evictions if you say, 'Gee, do you think someone who is going to lose the roof over their head should have an attorney?'" he asked, "I bet today a very strong majority would say 'Absolutely.'"
A new mandate spurs criticism; attorney Lawrence Siskind notes Gideon barely functions in criminal cases, but lawyers "pretend" overworked public defenders are effective, because the system demands representation.
"There's no constitutional need to extend that kind of fabrication on the civil side. It would be much wiser, from a practical standpoint, to make the system more accommodating to pro se parties, plaintiffs and defendants, make the process simpler," he said.
Some simplifications are underway. Mayor Bill de Blasio—who hasn't taken a position on the housing right to counsel proposal—backed a bill that created an Office of Civil Justice to connect people to legal services. And the City Council has vastly increased allocations to provide legal services to the poor and to immigrants facing deportation.
But as they slog on, one municipality and one type of case at a time, Mr. Pollock said advocates still have their eye on the big prize.
"A civil right to counsel is the end goal," Mr. Pollock said. "There are many ways to get there."
A version of this story appeared in the August 24-31 issue of the New York Observer.