Upon first thought, a handbag featuring the loud combination of a fire engine red hue and a magnificent crocodile skin would appear to be louche. And naturally so, as those details are bold standouts on their own.
But all rules aside, this pairing actually comes together in the most tasteful of manners when crafted properly. First of all, size matters and in this case, the smaller the bag, the better. A similar approach should be taken in consideration of the hardware. A slight flash of gold works, but keep it to a minimum.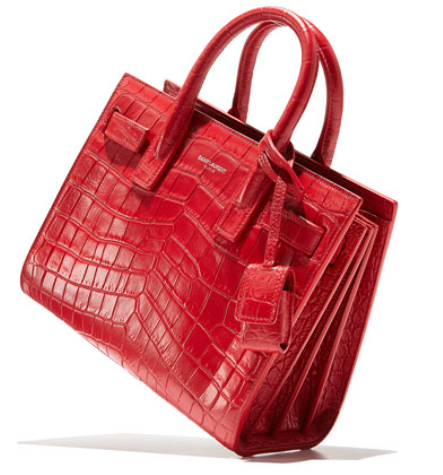 Additionally, opt for a style that errs on the more classic side of things—a slouchy tote simply won't do. Stick to feminine lines and sharp corners.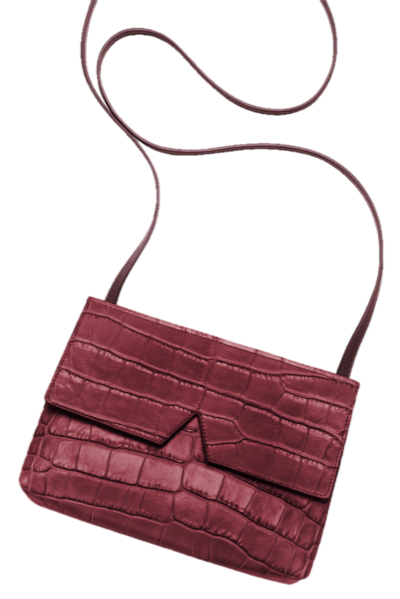 As for the actual croc skin, it doesn't matter whether it's real, à la Loewe's luxe version, or stamped, as Vince does in a burgundy hue. The most important feature of working this bag into a regular wardrobe rotation is that it will play nicely with faded blue jeans and sparkling white Stan Smith sneakers. It will also add some punch to a delicate evening gown and romantic stilettos.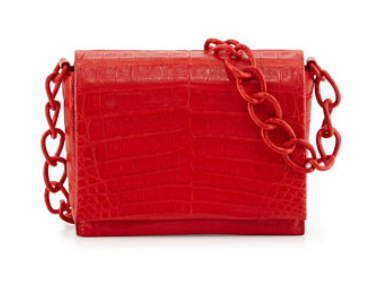 Just don't be surprised by the versatility of the bag, because it's bound to become an absolute staple. We told you so.