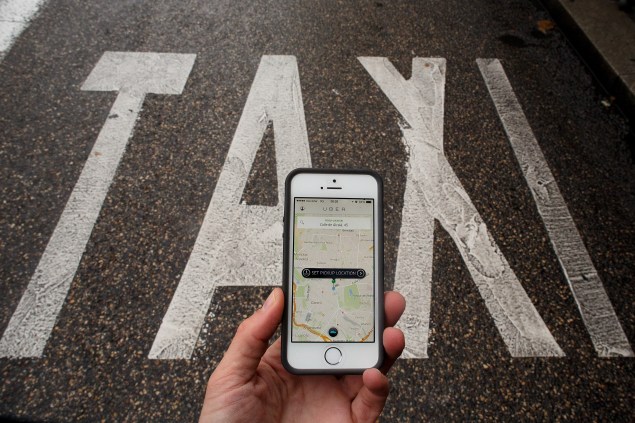 Council Speaker Melissa Mark-Viverito—who claimed a key role in stopping Mayor Bill de Blasio's proposal to limit the number of new Uber cars on the road—today told the Observer she thought a bill to put a ceiling on the e-hail app's controversial surge pricing policy might be "appropriate."
Speaking after an unrelated event in Brooklyn, Ms. Mark-Viverito said the Council would entertain a proposal from Brooklyn Councilman David Greenfield that would limit the company's ability to drastically mark up rates during rush hours, holidays or severe weather. Under the proposal, Uber's drivers—independent contractors who surrender 20 percent of their fares to the company—would only be able to ask double what they would normally charge.
"If we have the ability to legislate, then any legislation is appropriate. So we're taking a look at it, and if it's within our authority it's something that we are looking at and I know it's something that other council members have discussed, and the legislation is going through its normal process," she said, adding that the bill could receive a hearing in the near future.
The speaker was unable to name any reason why such regulation would fall outside the Council's power, and she said many New Yorkers have voiced complaints about Uber's fare hikes, which can be as much as five or six times the usual cost.
"We've heard complaints from consumers, yes, that that's a problem," she said. "That is something that we've heard, that I've heard personally, and I know other members have experienced as well, from their constituents."
She refused to say outright whether she would support the measure. Uber cars now outnumber traditional taxis and, though the company faces competition from rival apps like Lyft, it controls 90 percent of the market share of for-hire vehicles in New York City.
Uber did not immediately respond to requests for comment.
Mr. de Blasio's attempt to limit the number of new e-hail cars on the road pending a congestion study resulted in a bitter publicity war that estranged a number of the mayor's allies and resulted in an embarrassing defeat for him.