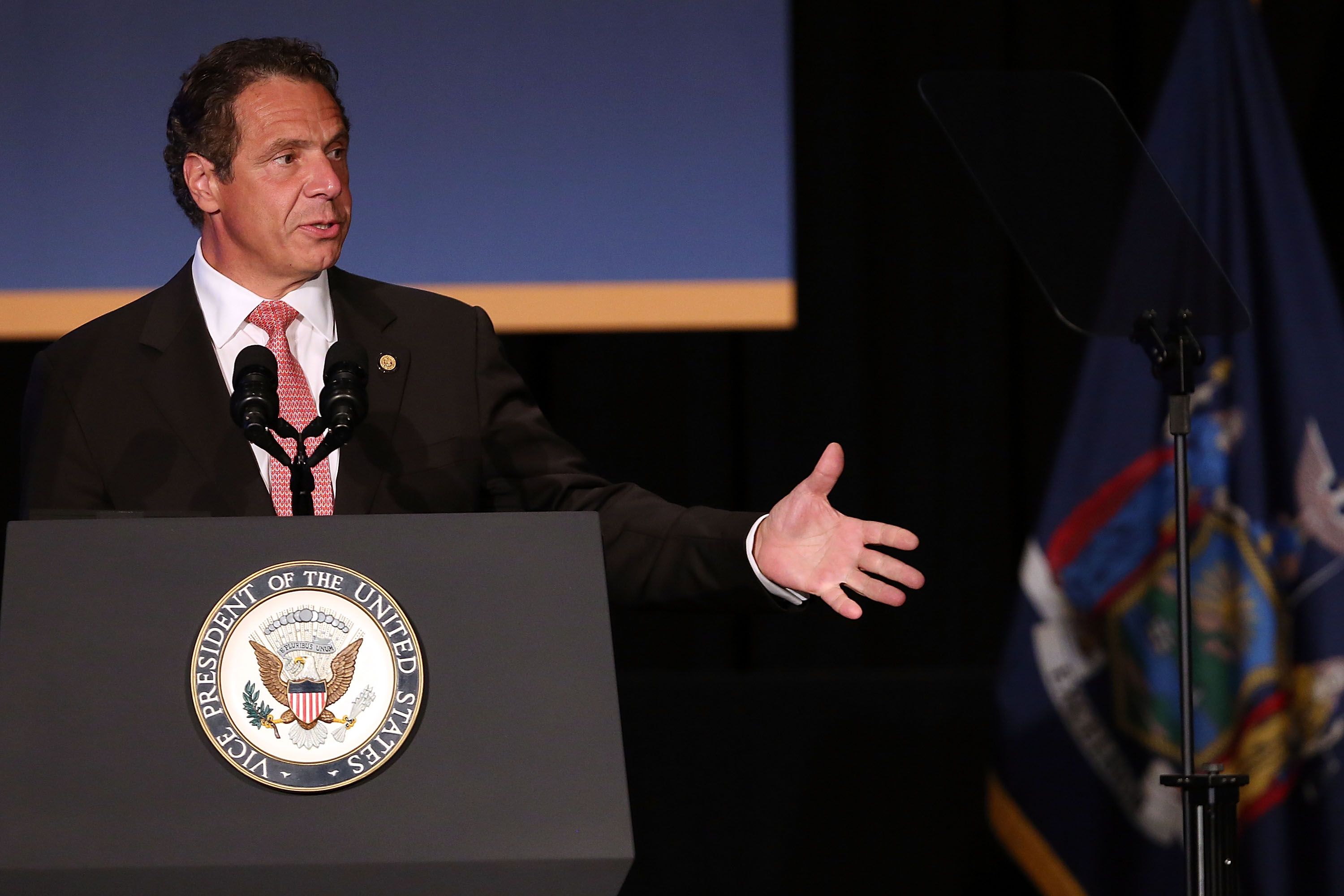 After the City Council last week passed legislation to require the inspection of city cooling towers for the legionella bacteria—which killed 12 people in a South Bronx outbreak of Legionnaires' disease this summer—Gov. Andrew Cuomo adopted similar emergency regulations statewide.
"This summer's outbreak of Legionnaires' disease caused concern in communities across the state, and today we are moving forward to help prevent future outbreaks and keep our neighborhoods safe," Mr. Cuomo said in a statement. "Our new emergency regulations will make sure that building owners live up to their responsibilities and provide health officials with critical information to counter the spread of Legionella bacteria. I want to reassure all New Yorkers: We are addressing the problem at its source and protecting the public health, statewide."
Mr. Cuomo, Mayor Bill de Blasio and City Council Speaker Melissa Mark-Viverito announced early last week that they would collaborate on the response to Legionnaires' disease, a reversal that came after the mayor and governor offered differing information at dueling press conferences and after they differed on just who—the state or the city—ought to regulate cooling towers that can spread the airborne flu-like illness.
According to the governor's office, the "framework" for the regulations today was drafted in consultation with the mayor's office and the Council. That collaboration comes after some tense moments between the feuding governor and the mayor, including an awkward press conference that featured both the city's health commissioner, Dr. Mary Bassett, and her state counterpart, Dr. Howard Zucker. While Mr. de Blasio urged calm, Mr. Cuomo had said people had a reason to be frightened—they hadn't seen many teams out in force to manage the outbreak, he said—so he dispatched his own health officials to the Bronx and also called in the Centers for Disease Control, something the city had opted not to do. (A CDC doctor later deemed the city's response "robust.")
Like the city regulations, the statewide rules will require building owners to register their cooling towers—up until now, the city has had no definitive information on how many cooling towers exist or where they are—and will require all cooling towers to be tested for legionella in the next 30 days. (The city has already ordered every cooling tower to be inspected and cleaned.)
Moving forward, cooling towers statewide must be tested every 90 days, and building owners must develop a maintenance program, which also tracks with the City Council's legislation.
"Cooling towers have been implicated in several outbreaks of Legionnaire's Disease in recent years. When they're not properly maintained, these cooling towers can cause Legionella overgrowth that leads to Legionnaire's disease," Dr. Zucker, the state health commissioner, said in a statement. "These new regulations will help prevent that and safeguard the health of all New Yorkers, especially those who are vulnerable to Legionella."
Like the city's rules, the statewide regulations also subject building owners to civil and criminal penalties for failing to comply. The emergency regulations will be in effect for 90 days, but then will be adopted as permanent regulations—though they can be amended in that time.
More than 100 people were sickened by Legionnaires' disease in the South Bronx outbreak, which the city believes it has effectively contained. The bacteria is more dangerous to those who have underlying health conditions, which made the Bronx a particularly troublesome place for an outbreak—the borough, which is the city's most poor, has higher rates of conditions like asthma than other parts of the city.