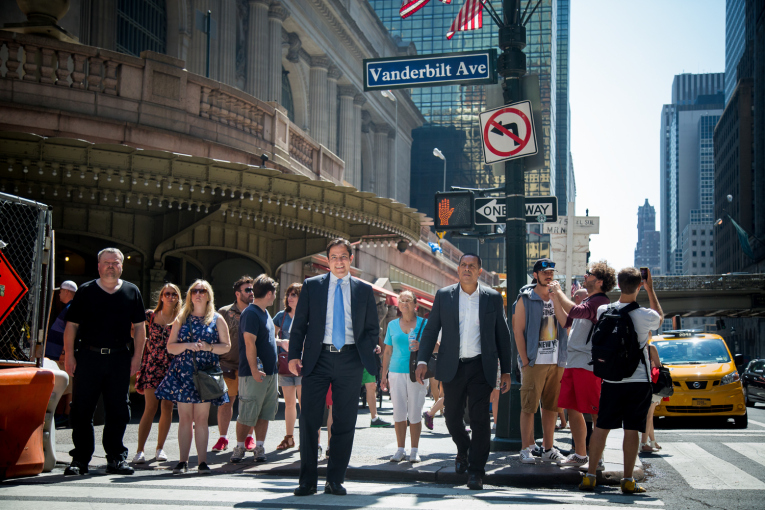 It's difficult to talk about real estate in Midtown East without considering the area's transportation needs, and that's because local City Councilman Dan Garodnick has impenetrably linked those two issues.
In late May, the City Council passed the historic Vanderbilt Avenue rezoning, which will allow developer SL Green Realty Corp. to build 1 Vanderbilt, a 1,501-foot-tall office building next to Grand Central Terminal, in exchange for $220 million of public improvements for things like new subway entrances and a large public plaza. If the transit upgrades don't happen, the tower won't happen.
"I think he really understands the importance of the connection between transit and real estate," said Fredericka Cuenca, the senior director of strategic initiatives at Metropolitan Transportation Authority headquarters. "You can't have Midtown without transit," she said.
And the 1 Vanderbilt decision is likely to pave the way for broader rezoning in Midtown East, and perhaps citywide, with a connection to infrastructure improvements.
"Dan is thoughtful, a tough negotiator and an honest broker," said Marc Holliday, the chief executive officer of SL Green. "His leadership was critical in moving the Vanderbilt corridor [from East 42nd to East 47th Streets] forward and will be in ensuring the renewal of the broader East Midtown area."
Manhattan Borough President Gale Brewer credits Mr. Garodnick with the precedent-setting idea of tying transportation to development.
"It was a brilliant idea," Ms. Brewer said. "This is a big deal to have this kind of tie-in, particularly in his area. Transportation on the 6 line is so horrific. So much depends on the Lexington Avenue line."
It's the work of a power player who knows his terrain intimately. The 43-year-old Mr. Garodnick has dwelled in Stuyvesant Town and Peter Cooper Village his whole life, but for his time at Dartmouth College and the University of Pennsylvania Law School. (His dad remains in Mr. Garodnick's childhood apartment.)
"I moved back to Peter Cooper Village when I was single," Mr. Garodnick told Commercial Observer from his Midtown East office, just steps from where all the action is taking place, at 211 East 43rd Street. "It's a really nice community. It's a really nice place to live. It was always a peaceful enclave away from the hustle and bustle of the rest of Midtown and it's home."